The best French wedding venues with a church or chapel
Are you hunting for that perfect French wedding venue with an on-site chapel or church? Us too! We have been traveling around France for years now and are perfectly poised to give you our very favourite locations with unique spiritual buildings on their grounds. So grab your favorite French tipple, sit back and read on…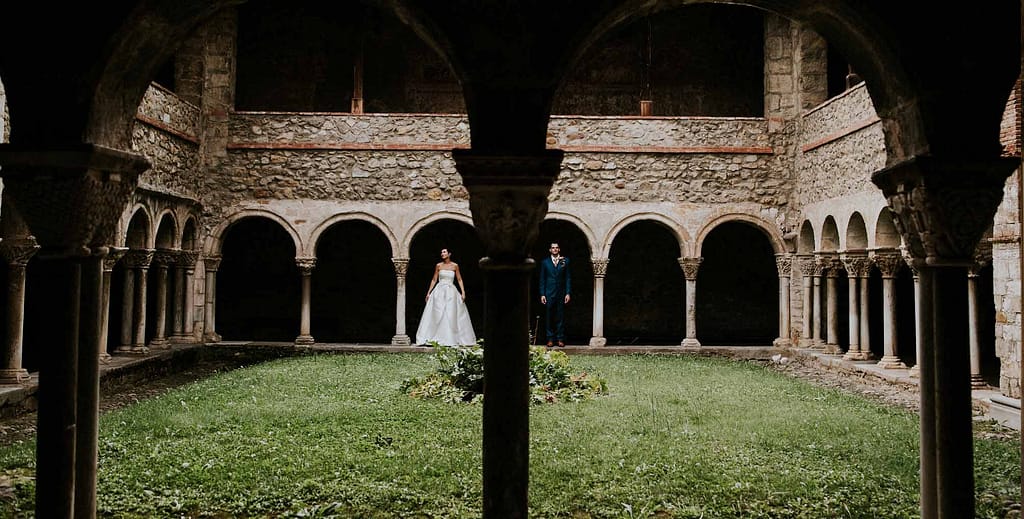 When visiting new venues, we love the sight of a little chapel or church. They are usually steeped in History, full of character and always make for great photo opportunities.
The first thing when you want to find a venue with a chapel or church is to work out which kind of blessing your are after. For instance if you are Catholic, you will be looking for a Catholic consecrated chapel/church. Whereas if you want a Protestant or Humanist ceremony, then a non consecrated chapel with be fine.
The second thing to bear in mind is that a blessing in a church doesn't have a legal bearing. It is purely symbolic.
In order for your wedding to be recognised by the law you will need to go the Registrar of your hometown prior to the Big Day in France. For more information look at our FAQ or let us know if unclear.
Now let's look at those carefully handpicked wedding venues in France with chapel on site. These are in no order of preference as we love them all!
1. Wedding venues in France with a consecrated chapel
If you wish to have a Catholic ceremony in France, Chateau Lacourt, near the Pyrenees, offers you the possibility get married in nothing less than a UNESCO listed Catholic Cathedral!
The stunning Cathedral is located in St Lizier, a wonderful village where us Chateau Bees love to hang out. If you wish to get married at the Cathedral there, couples must liaise directly with the diocese in order to make arrangements – planners & intermediaries are not to be involved but they are very warm and welcoming to genuine couples!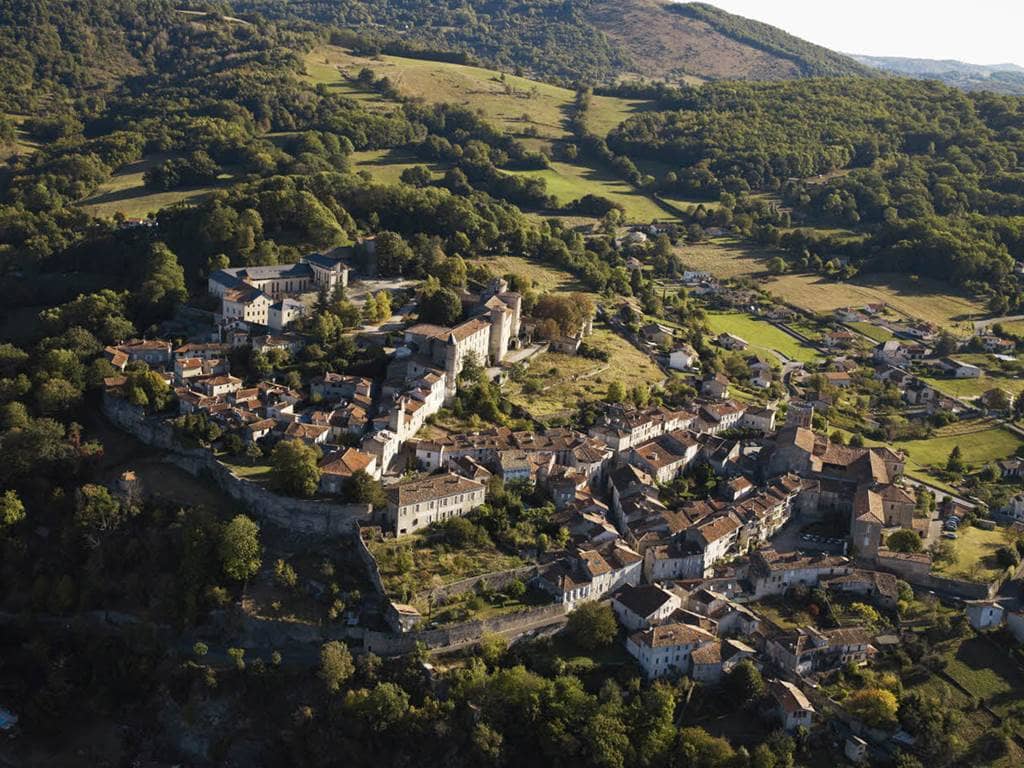 Photo courtesy of Tourism Occitanie
For a smaller wedding in Provence, you could also go for the luxurious Chateau de Tourreau with its exquisite consecrated chapel, that can welcome up to 70 people.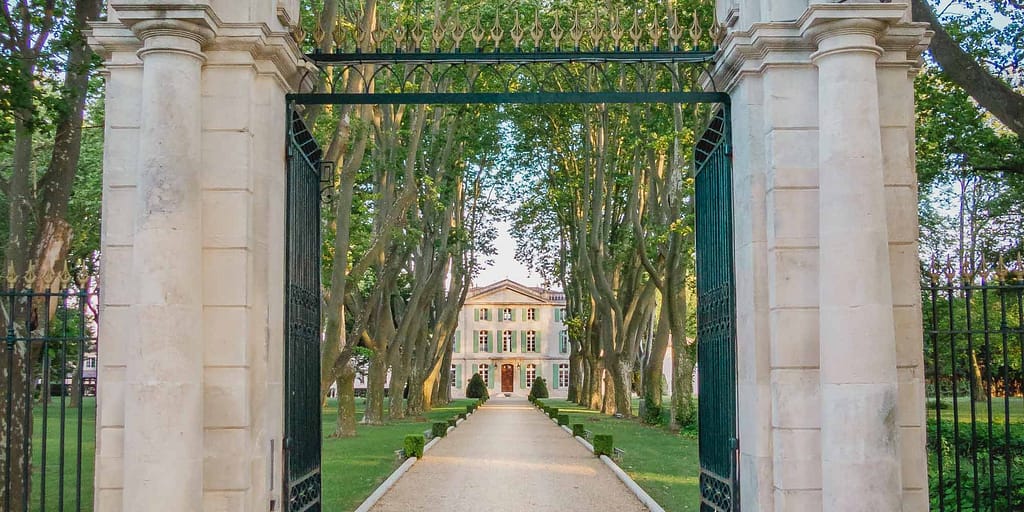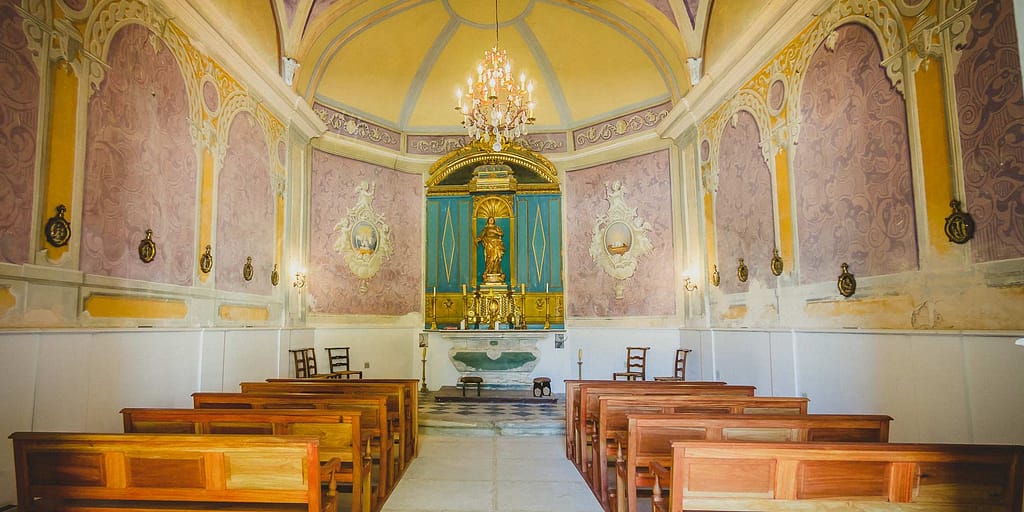 In the North of France, opt for the incredible chapel at Chateau La Comtoise, that can sit 25 people and whose murals replicate the famous frescos of St. Francis Cathedral in Assisi!
In the French Alps, you will be delighted to come across a little mountain chapel by Beau-Ciel, a luxury chalet located near Chamonix.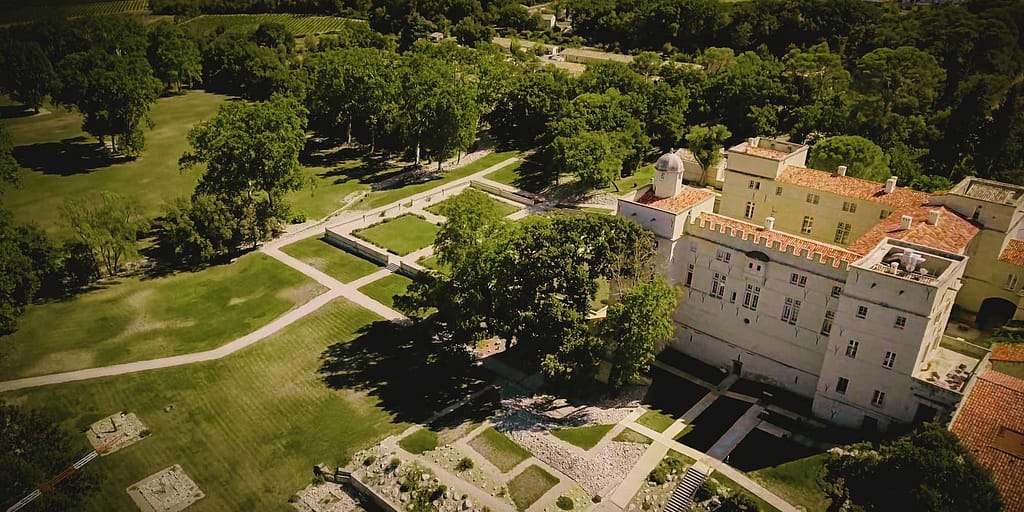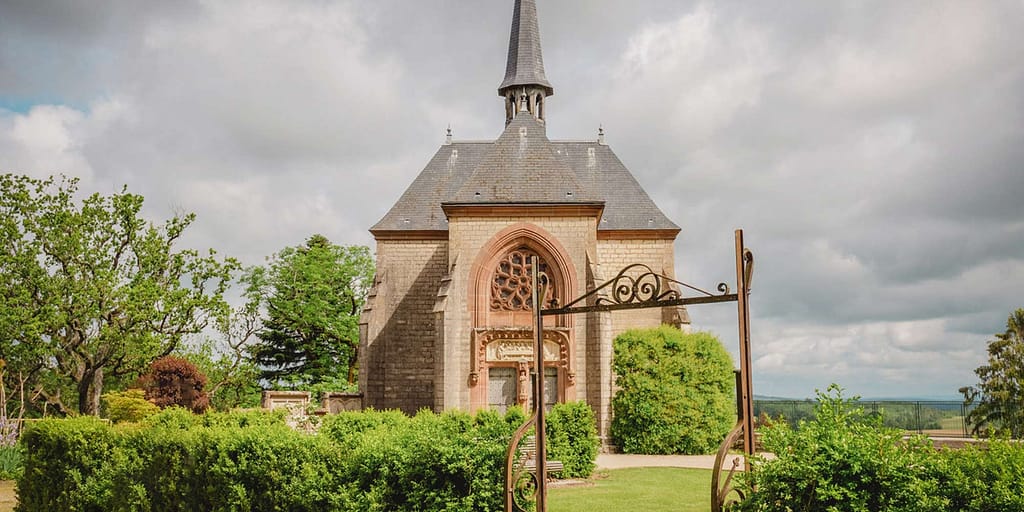 Photo courtesy of Charlie Davies Photography.
2. Non-consecrated French chapels
♥

Some French village churches just for you!

Village Castelnau, is, as its name suggests, a Village you can privatise entirely for your wedding! It is located in South West France, not far from Toulouse.

On site, you will find 14 cottages, a banquet hall, a stunning old chateau and also a classic 13th century church that can host up to 180 people.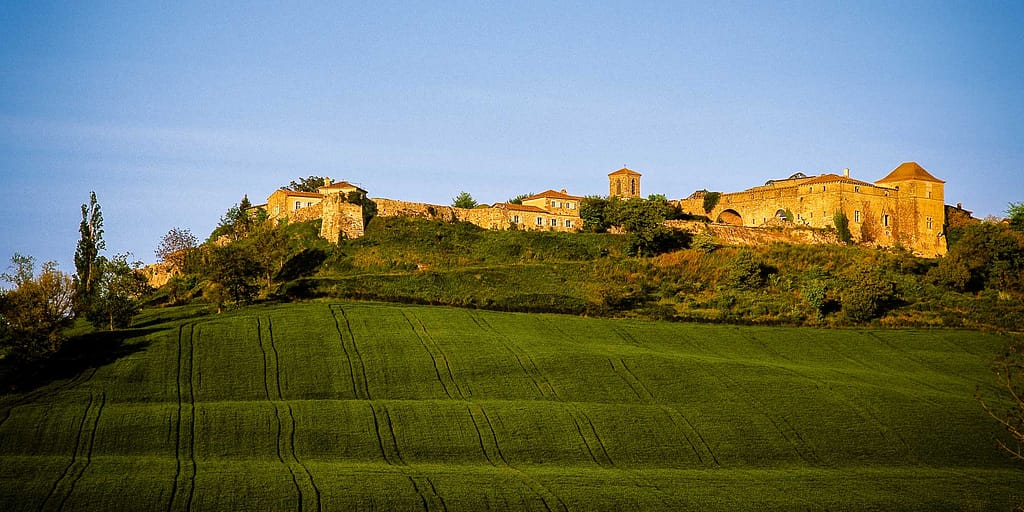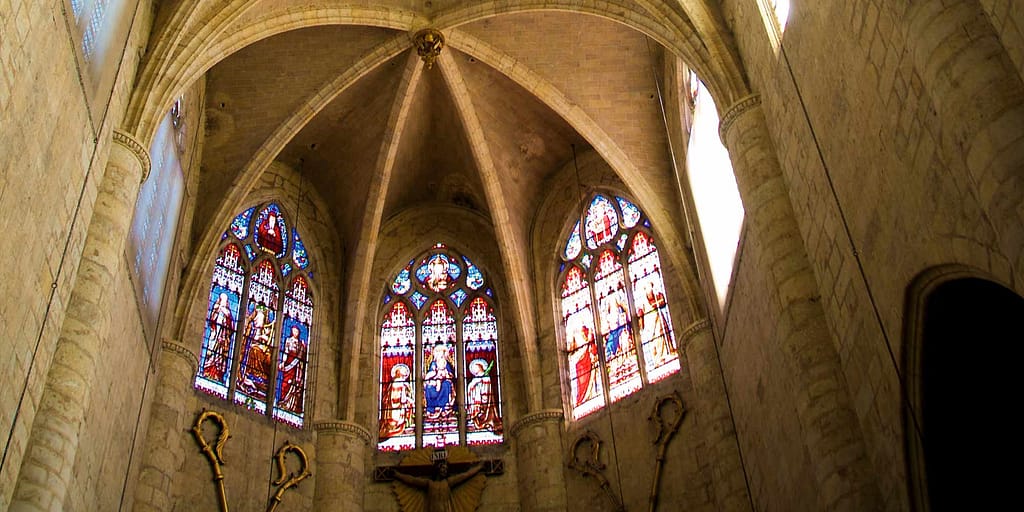 Another option if you want to be able to use the church of a Village is to go for the charming Chateau Capel, in Charente. This is a previous Cognac Estate opposite which is the village church that you could use for your blessing and accepting all faiths.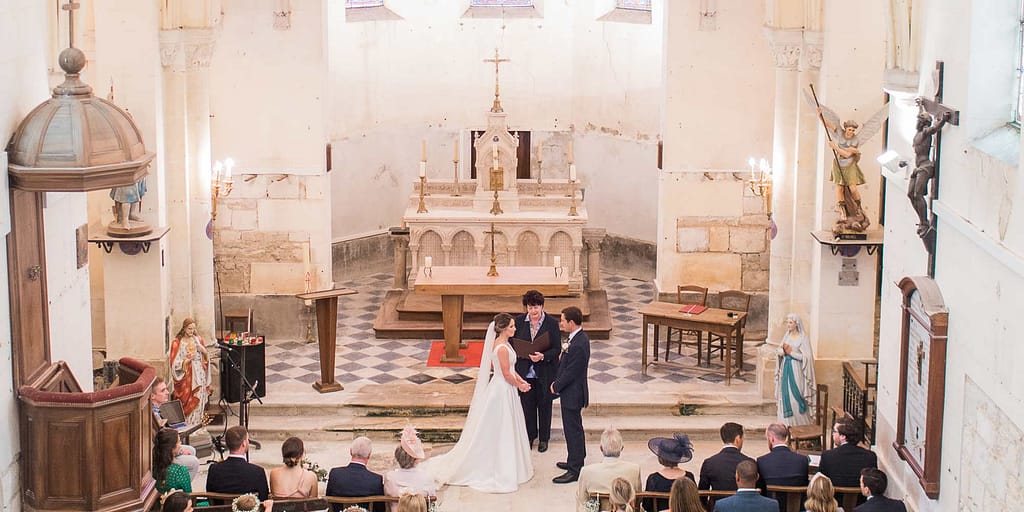 ♥ 

On site chapels that can welcome more than 50 people:

The bucolic chapel at Chateau Périgourdin, in Dordogne, sits 100 people standing.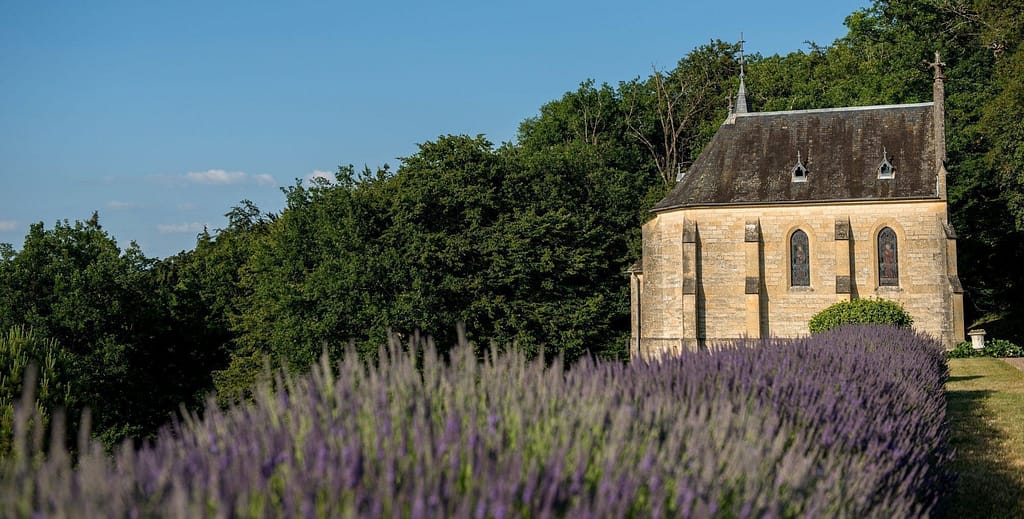 Photo courtesy of Louise Adby.
Still in Dordogne, discover the Chapel at Chateau Severin. The owners have brilliantly reassigned a characterful room in their chateau into an on-site space for blessings that can sit up to 100 people.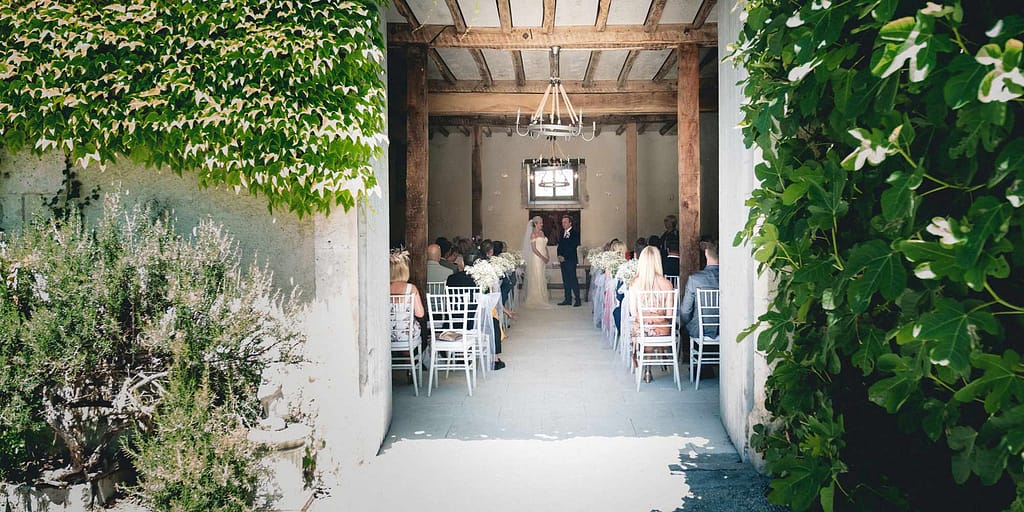 If your dream is to get married in Provence, head to the Provencal Monastery. There you can have the ceremony in the grand chapel with high ceiling and grand piano (for 130 people).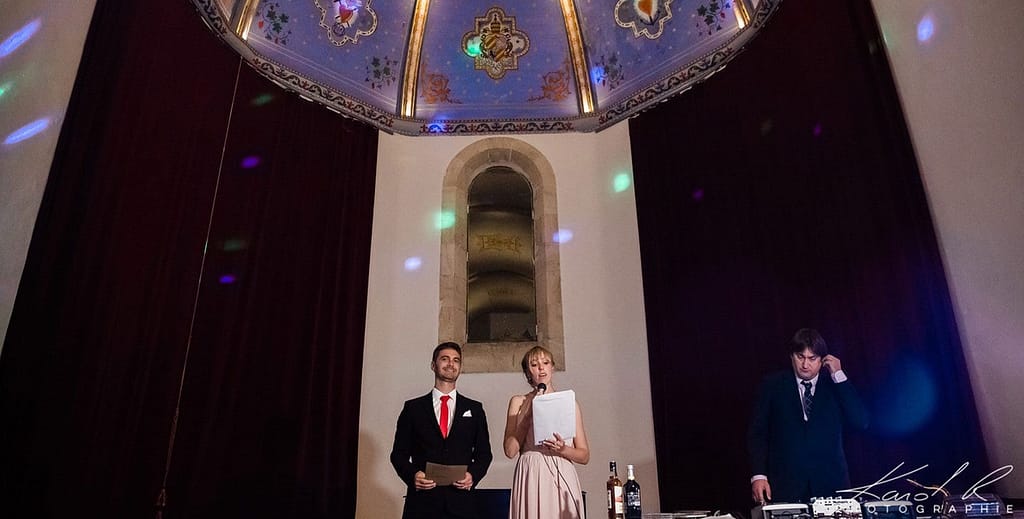 In North of France, we love the chapel at Chateau du Grand Val (Brittany) that can welcome 50 people or 75 standing, as well as Chateau Beloire, a Loire Valley Chateau, whose chapel has a stone domed roof and stained glass window, within the chateau itself.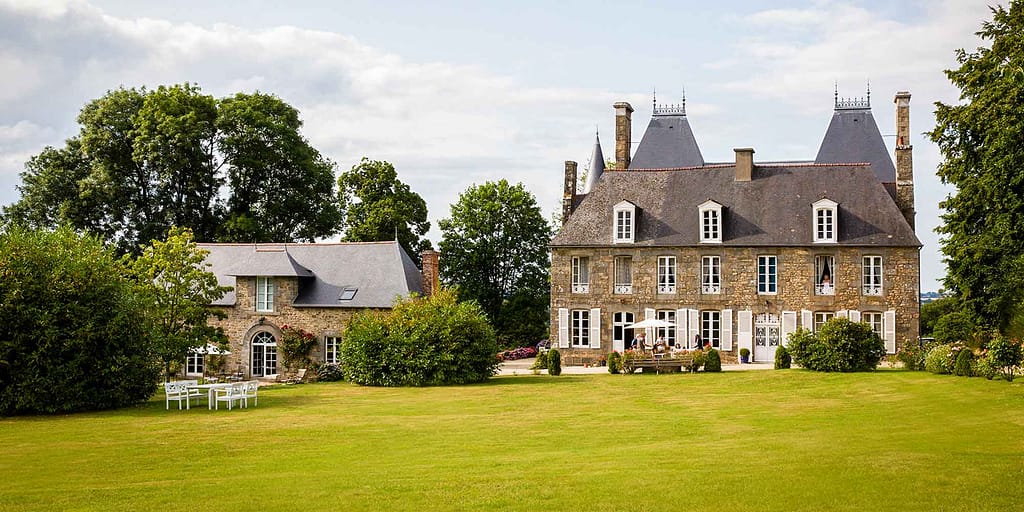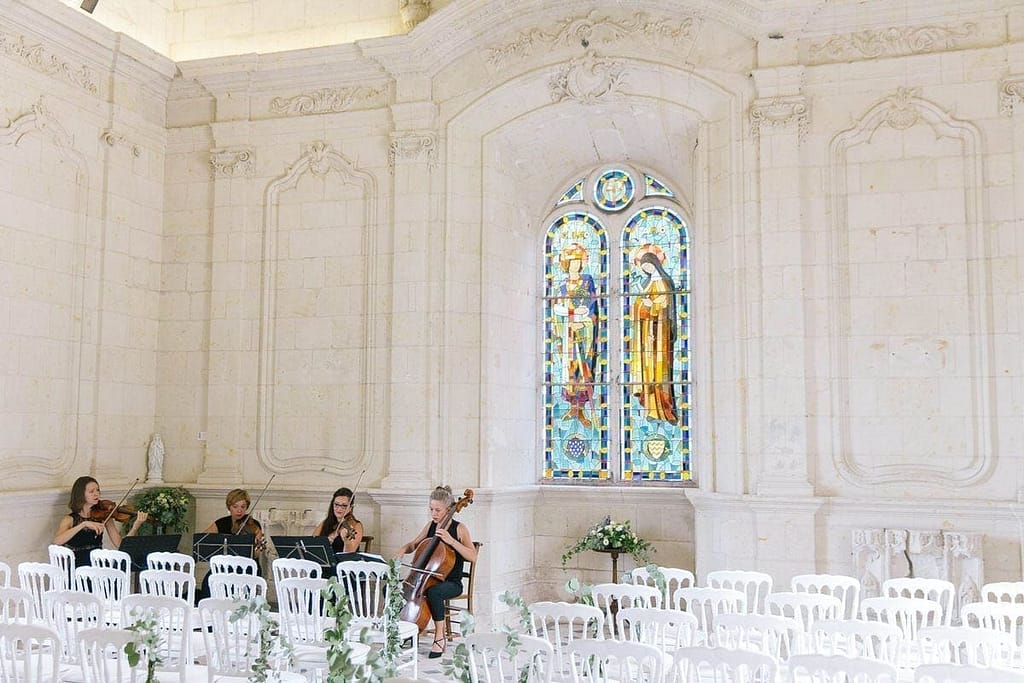 ♥

Small chapel, big impact!

Finally some estates have small chapels on site, that could do for intimate weddings, elopements or could be used as background for your vows, so that you can still integrate the sacred aspect.

Chateau Mathilde, in Normandy, has a small chapel on site, just like Chateau Occitania (South of France). There you'll find a beautiful byzantine chapel with stained glasses for 30 people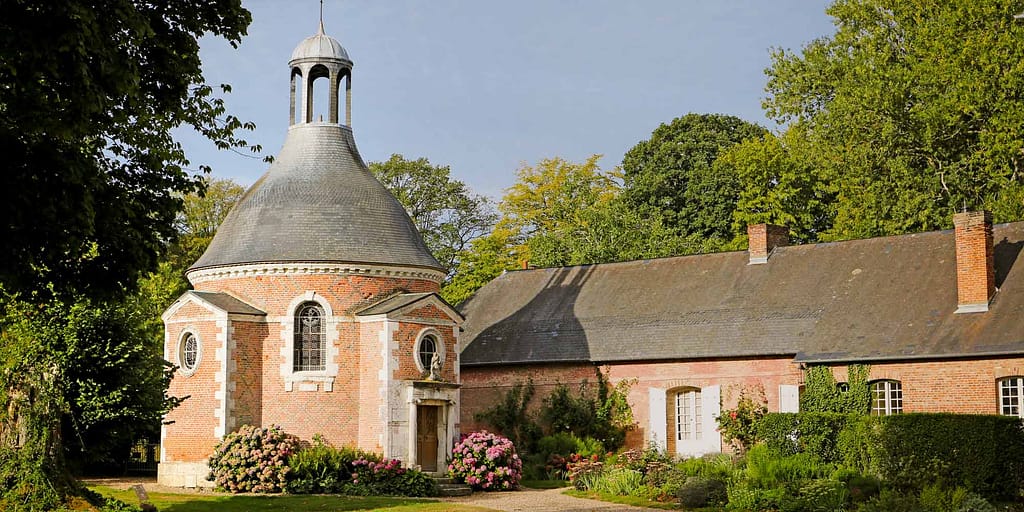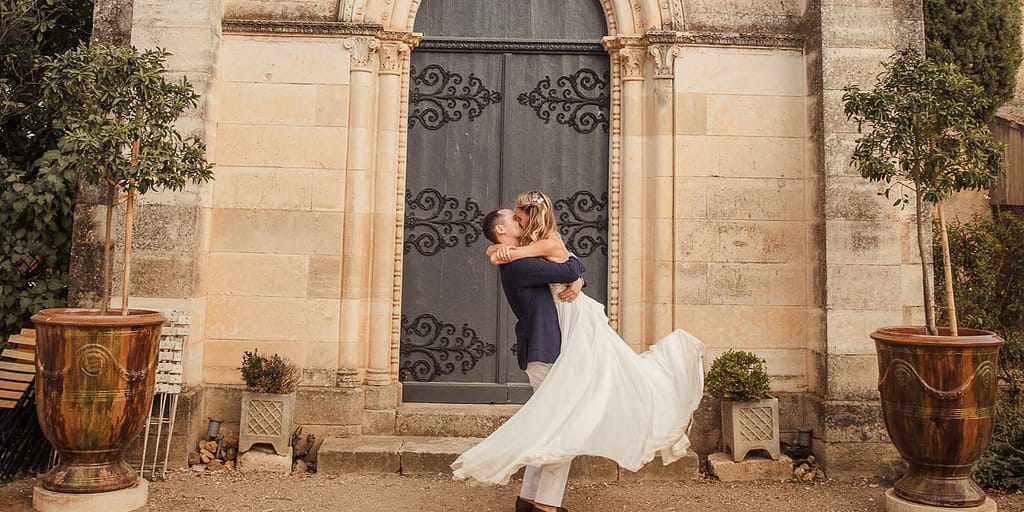 Photos courtesy of  Isa Souri and Laurent Piccolillo.
Find your perfect wedding venue in France
For any information about these French wedding venues or if you want us to help with your search of the perfect venue, just give us a shout, we're here to help!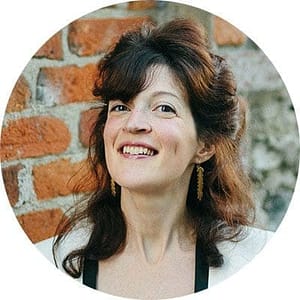 by Ingrid Chavez
Foodie, chateau hunter and founder of the Chateau Bee Selection.