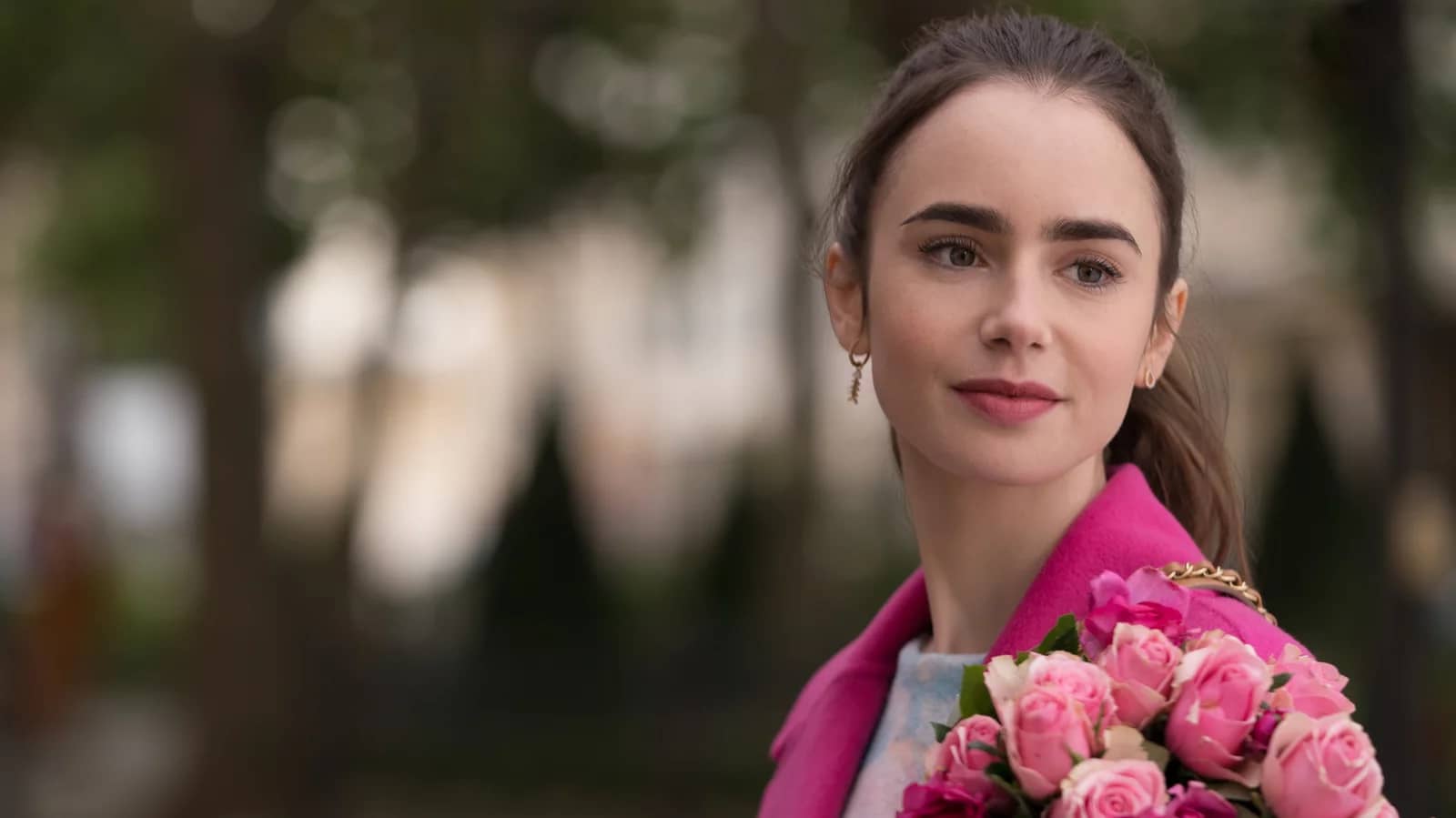 Emily In Paris top 5 wedding locations
To all fans of Emily in Paris out there, we at Chateau Bee are thrilled to share with you this blogpost written by our prestigious contributor, Stephanie Long. Co-owner of @Cotedazurjetaime, long-time francophile and avid lover of French Patisserie, Stephanie loves to use her creativity, knowledge and passion for France to inspire others. Today she gives us some insight into what locations could be favourited by Emily if she ever decided to tie the knot in France.Without further ado, let's hand it over to Stephanie.
Emily's French love affair
Emily in Paris burst unapologetically into our lives just when we needed it. In the midst of a pandemic Emily Cooper emerged, full of colour, exuberance, French glamour, and romance. What is the city of love without a tricky love triangle with a dashingly handsome Frenchman!
Emily has shown us on numerous occasions that the French love affair doesn't just stop at Paris.  The classical splendour that France offers continues far beyond the Parisian city gates. Awash with magical Chateaux and landscapes, France has inspired many a tale of romance.
No spoilers here but, could we finally see Emily's happy ending unravelling at the end of series 3?  Having visited so many beautiful places I can't help but wonder which of these locations Emily would re-visit for her own magical fairy tale wedding.
♥ Paris wedding location ♥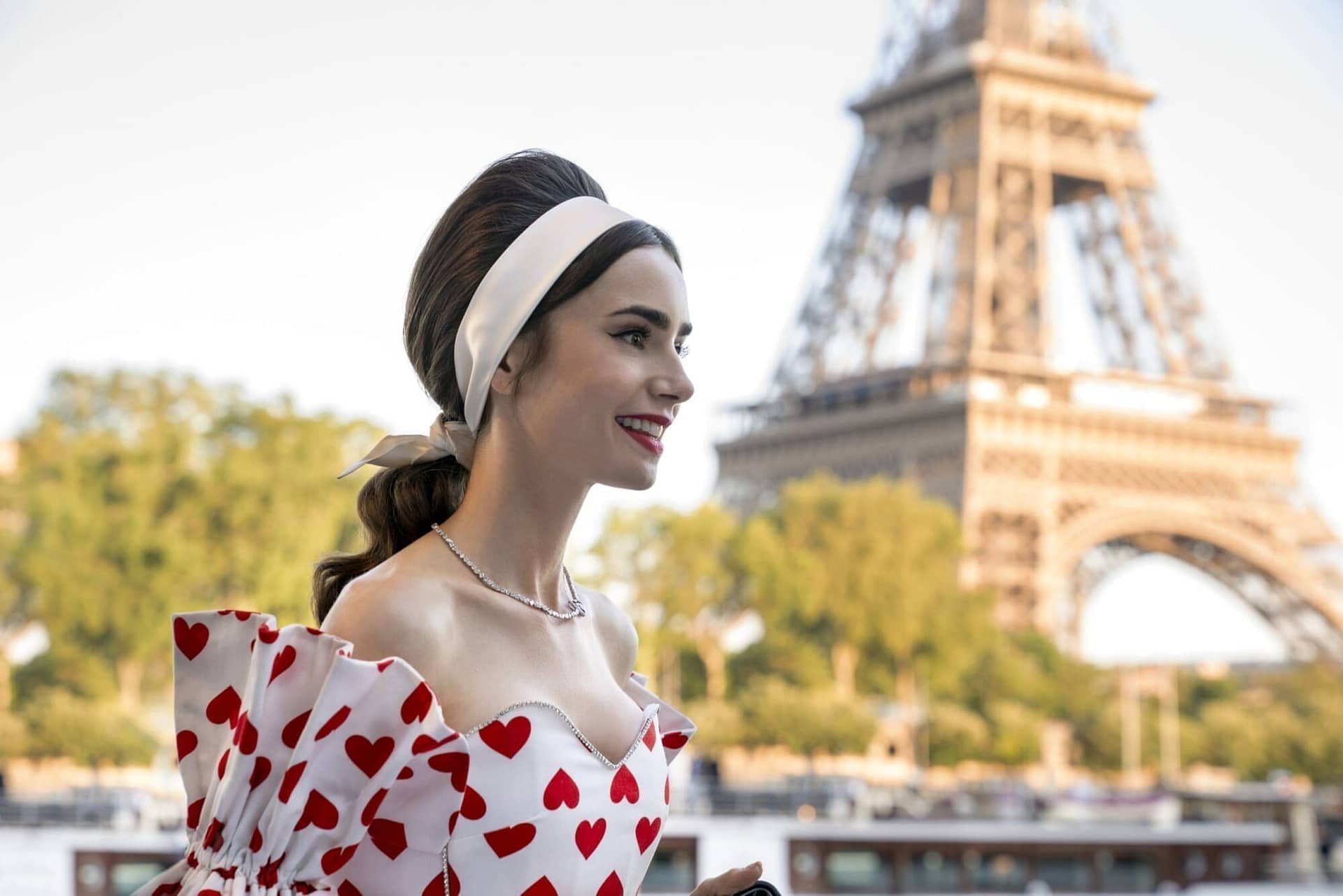 Credit Emily in Paris. Netflix ©2021
Probably the most obvious choice, but does Emily Cooper ever do the obvious? The filming for Emily in Paris has covered many of the 20 Parisian arrondissements. The main locations: Emily's apartment, Gabriel's restaurant and the bakery are all based in the 5th near the Pantheon and Jardin du Luxembourg. However, the fictional Savoir office where the PR magic happens, is based in the 1st, very close to the Louvre.
One of Chateau Bee's incredible selection includes Chateau de Vallery. This stunning fairy tale location was built by Lescot, the same architect that built the Louvre. Once described as "the most magnificent chateau in the world" and unsurprisingly used as a film location, this really would be a spectacular choice. It is even said that Henry IV came to the estate in disguise to seduce Charlotte de Montmorency, with whom he was madly in love. I am sure Emily would love the history of this Chateau and the thought that the story of Emily from Chicago could be added to that list!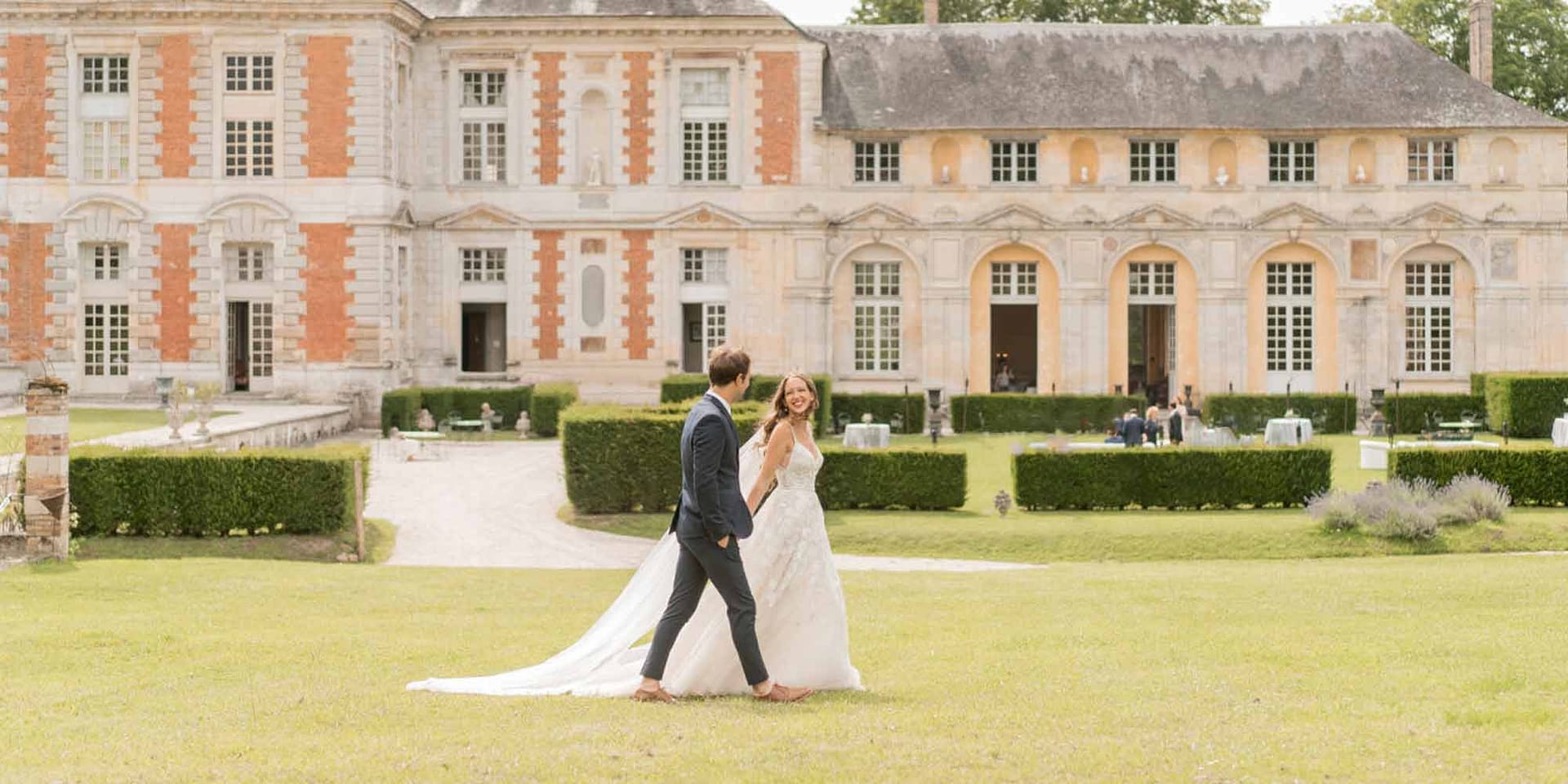 Photo credit: Arte de Vie.
It did seem like Emily and Gabriel were happy in their respective couples, for now at least. But with the sparks continuing to fly, and more series on the horizon, who knows what the future holds.   Maybe this pair would head a little North of Paris to the magical Chateau Mathilde. Complete with fairy tale turrets and space to invite all their family and friends, this opulent chateau is just an hour away from Gabriel's hometown of Brionne. With easy access from both Gabriel's home region of Normandy and Paris maybe this could be the home to one of the biggest parties Netflix has ever seen.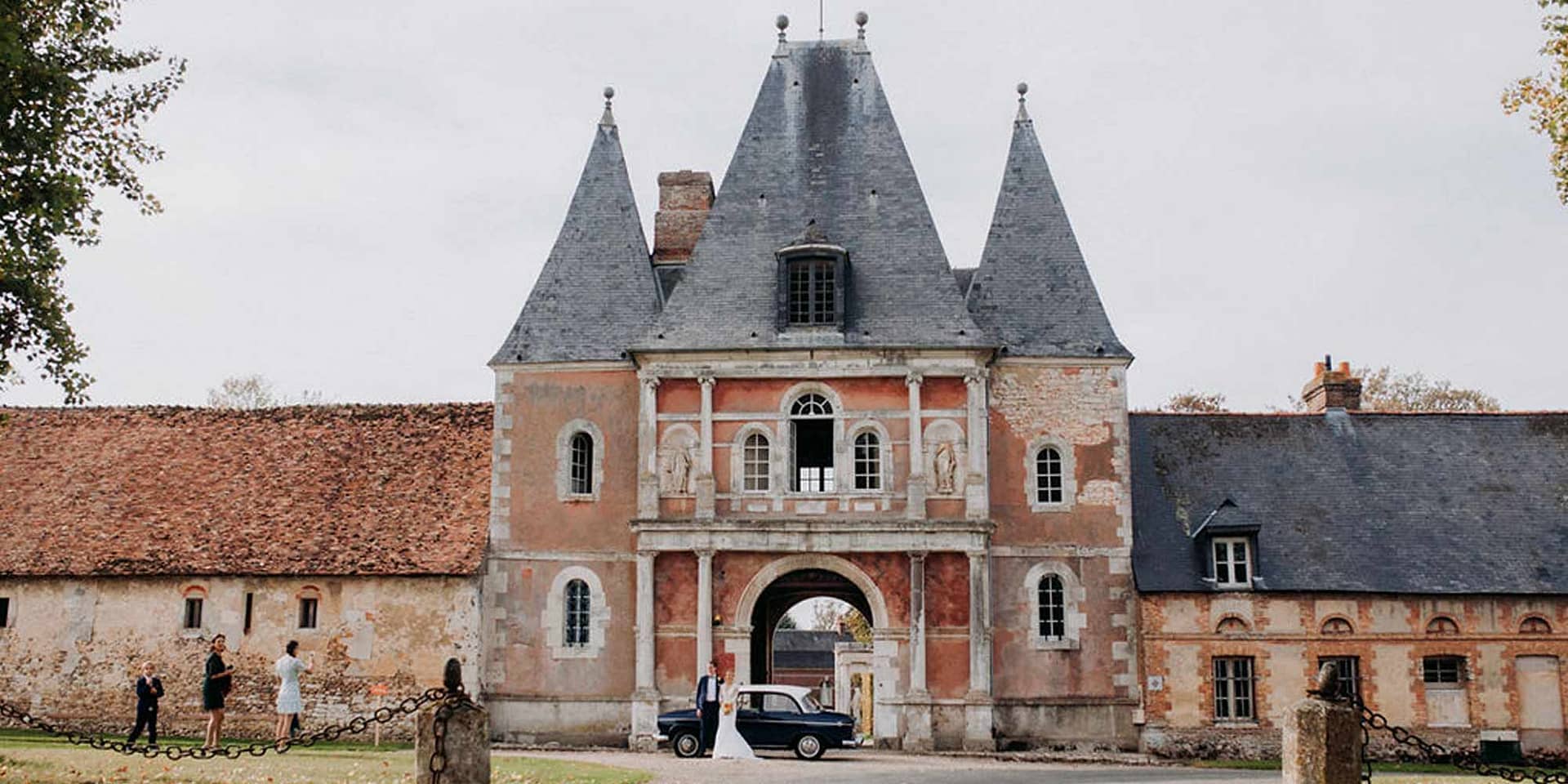 ♥ Champagne wedding location ♥
Never one to shy away from a publicity opportunity maybe Emily would head to the Champagne region to promote Camille's family brand, Champère. They always say life imitates art, maybe Emily would use her own life event to promote one of her biggest clients. Just don't spray Champagne on the dress!Home to one of France's most famous exports, this region produces around 300 million bottles of Champagne every year. We saw in series two how close it is to Paris when Emily, Camille and Gabriel took a road trip.  In fact, there is as little as one and a half hours between the two regions.
Chateau de Bourron in Fontainebleau is not only incredibly close to Paris but also not far from the Champagne region. With its moat and beautiful gardens, it would make a truly magnifique location for the wedding of the year.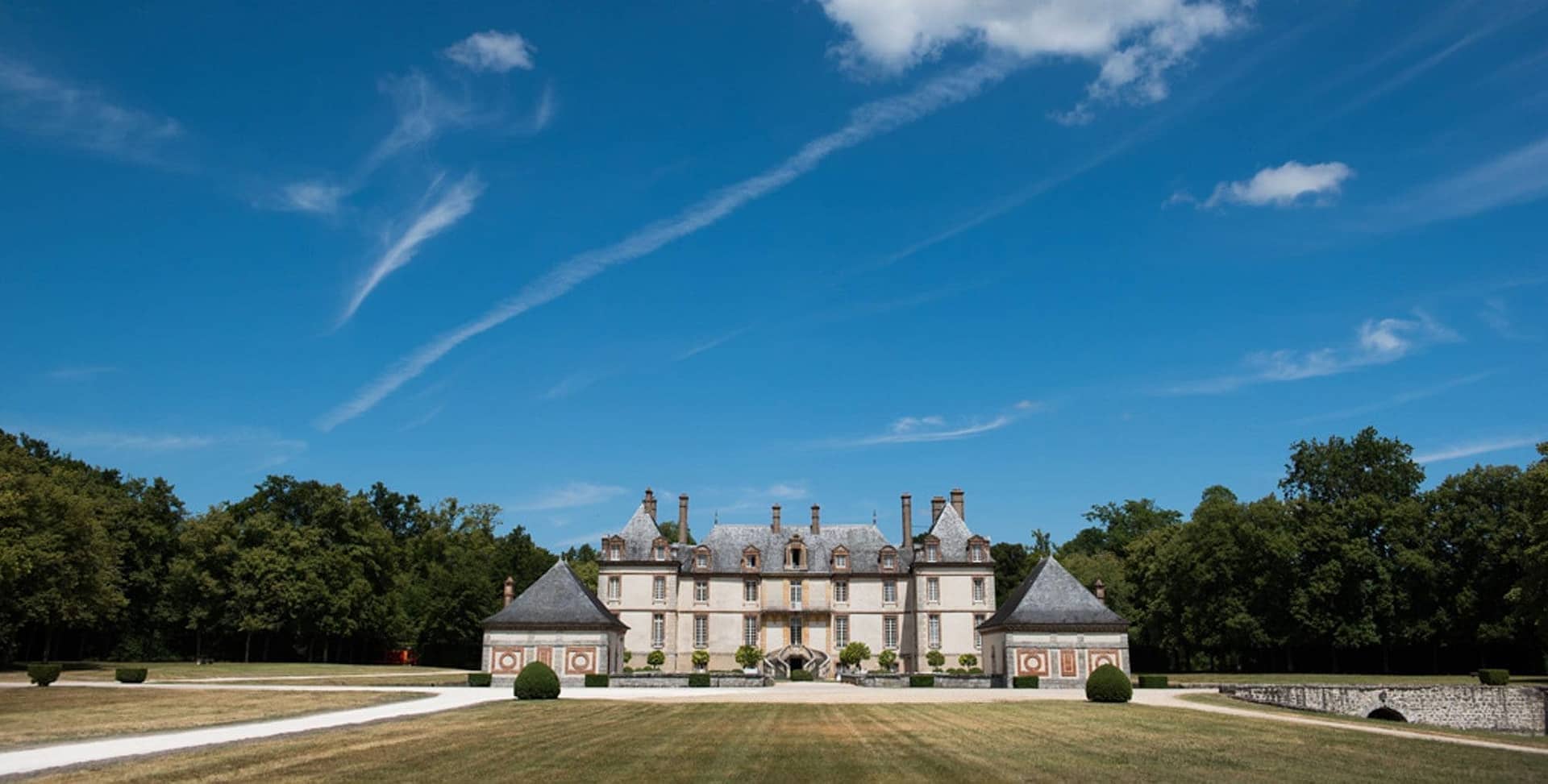 ♥ Loire Valley wedding location ♥
The Loire is no stranger to fashion since the birth of Gabriel 'CoCo' Chanel. With the amount of Chanel bags Emily has worn in the first 3 series well into double figures I think we could say she is a fan. Used as a shoot location for both Camille's family home and the romantic hot air balloon ride with Alfie, the Loire is a regular in the hit series.
Famous for its wine and Chateaux the Loire produces the second largest amount of sparkling wine, after Champagne. Another well-known export from the Loire is Chambord.  Built by Francois 1st and completed by Louis XIV it is now famous for its dark raspberry liqueur and spectacular renaissance chateau. Following her discovery of Kir Royale, maybe she would also share the same love for a Kir imperial. This could be great opportunity for Emily Cooper to combine business and pleasure.
For a stunning Loire wedding, Chateau Challain looks every inch the magical fairy-tale location. Another Chateau with links to the famous Paris Louvre, part of Chateau Challain was designed by Louis Visconti who also designed the famous Louvre extension. Often referred to as "Le Petit Chambord" they would of course need a Chambord Kir Imperial as the welcome drink. I am sure this quintessential Loire chateau would make Emily's wedding remembered for years to come.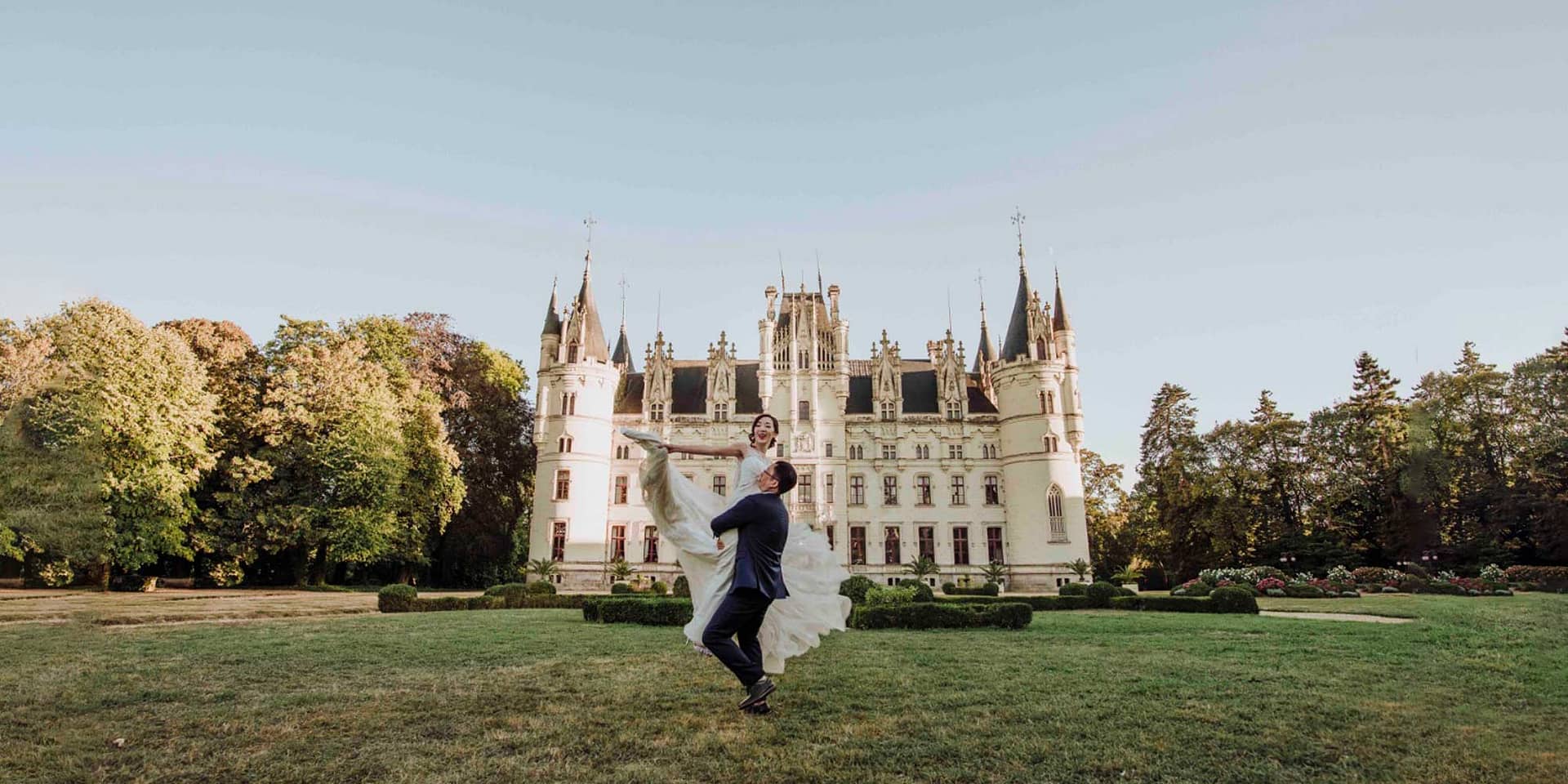 Unfortunately, Chateau de Sonnay, the location for Camille's family home is a working vineyard and private home, not available for weddings. However, Chateau de Beloire from the Chateau Bee Selection is very close to the location of Sonnay and equally as spectacular. Maybe it could be Emily and Alfie who will re-visit and re-create the romantic hot air balloon scene for their most special day of all.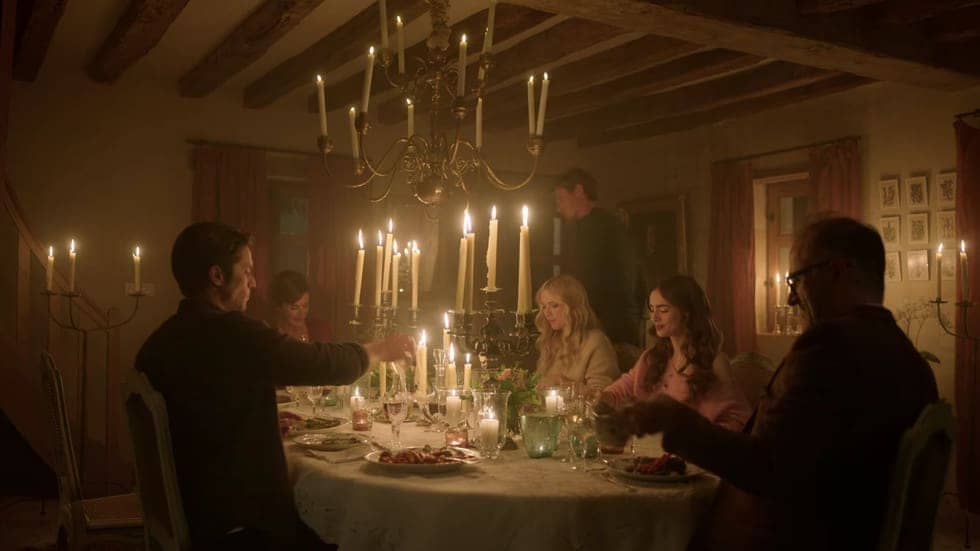 Credit photo: Emily in Paris. Netflix © 2021
♥ Provence Alpes Côte d'Azur wedding location ♥
One of the most glamorous places on earth. The Grand Hotel du Cap Ferrat where Emily stayed in Series 2 is on its own little Cap between Monaco and Nice. Paloma Beach on St Jean Cap Ferrat is also the location of the fictional beach bar owned by Sylvie's husband, Laurent. Emily visits the bar for lunch and gives the waiters a lesson in how to spray Champère.
It is incredibly easy to travel to the Côte d'Azur with hundreds of flights to Nice each week worldwide. The airport tram gets to Nice centre in minutes, and you could easily be getting off the train in Villefranche like Emily in less than 30!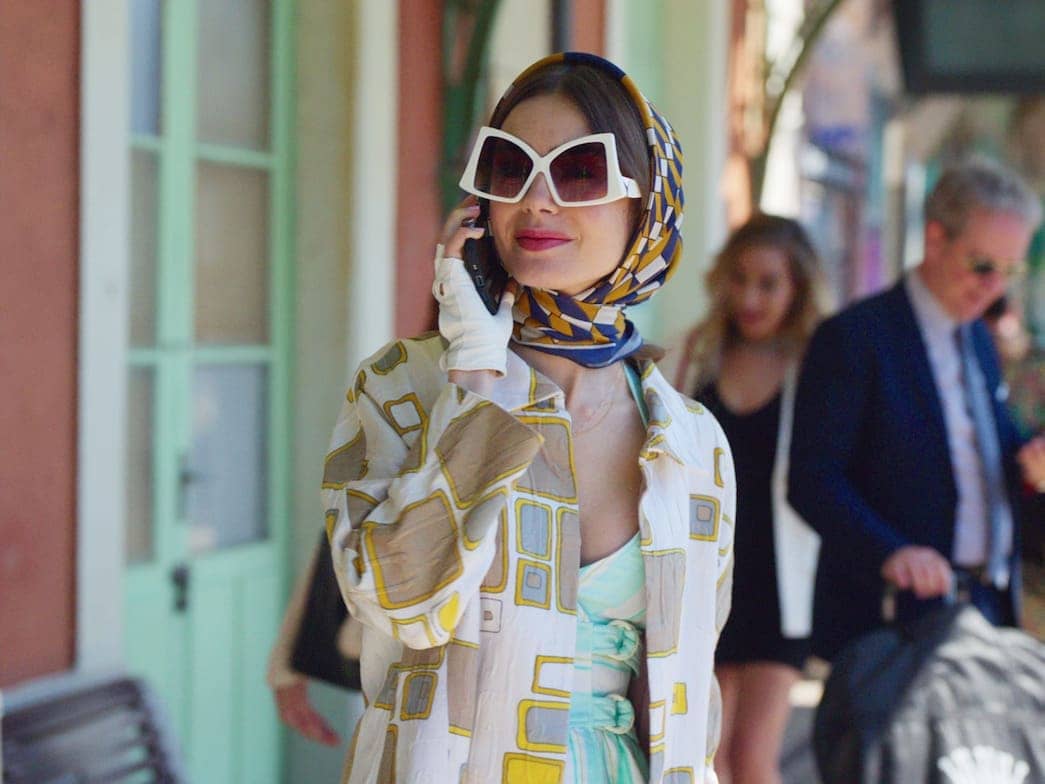 Credit Emily in Paris. Netflix © 2021
In a similar amount of time in the opposite direction you could be in Cannes, Antibes, or Grasse which is the stunning location of La Ferme.  Grasse is also the perfume capital of the world, nothing says romantic wedding more than an abundance flowers, olive trees and sunshine.  The stunning combination of glamour and rustic Mediterranean charm, only a stones throw from Cannes, makes La Ferme a fabulous choice.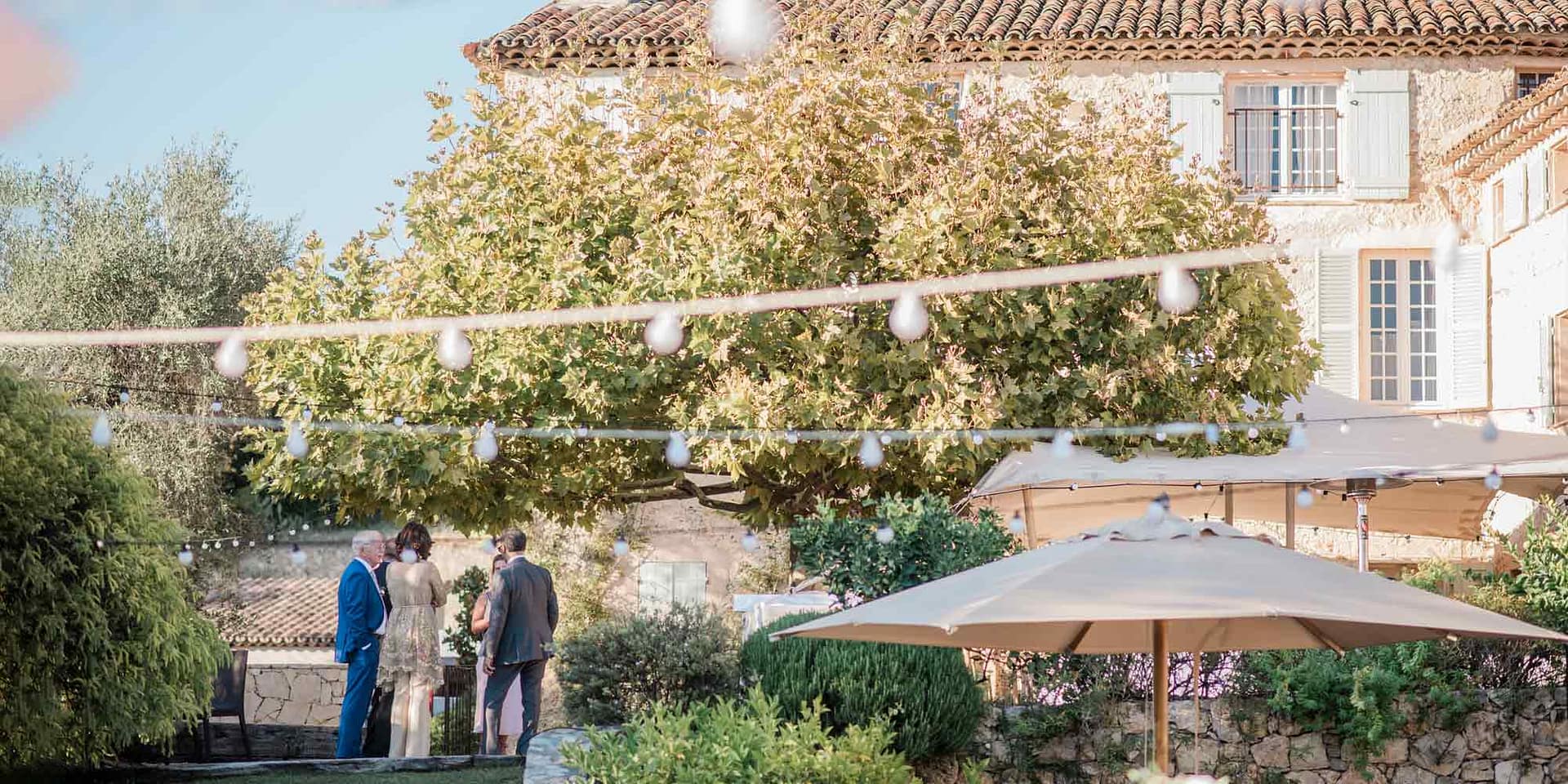 Photo credit: Visuals by Abbi
If Emily was going to head away from Paris for her wedding the Côte d'Azur would be the ultimate glamourous location. With St-Jean-Cap-Ferrat and Monaco home to some of the most expensive real estate in the world, it is no surprise that the famous Azuréen seas play the backdrop to many billionaires' holidays.
If she wanted to emulate the views of The Grand Hotel du Cap Ferrat, Emily could choose to wed at the stunning Domaine de Canaille that sits on 150 acres of land and has a private access to the beach. I can imagine her starting in style the morning of her big day with a champagne breakfast in the company of her best friends facing the Mediterranean sea, prepping herself to dazzle under the balmy Riviera sun.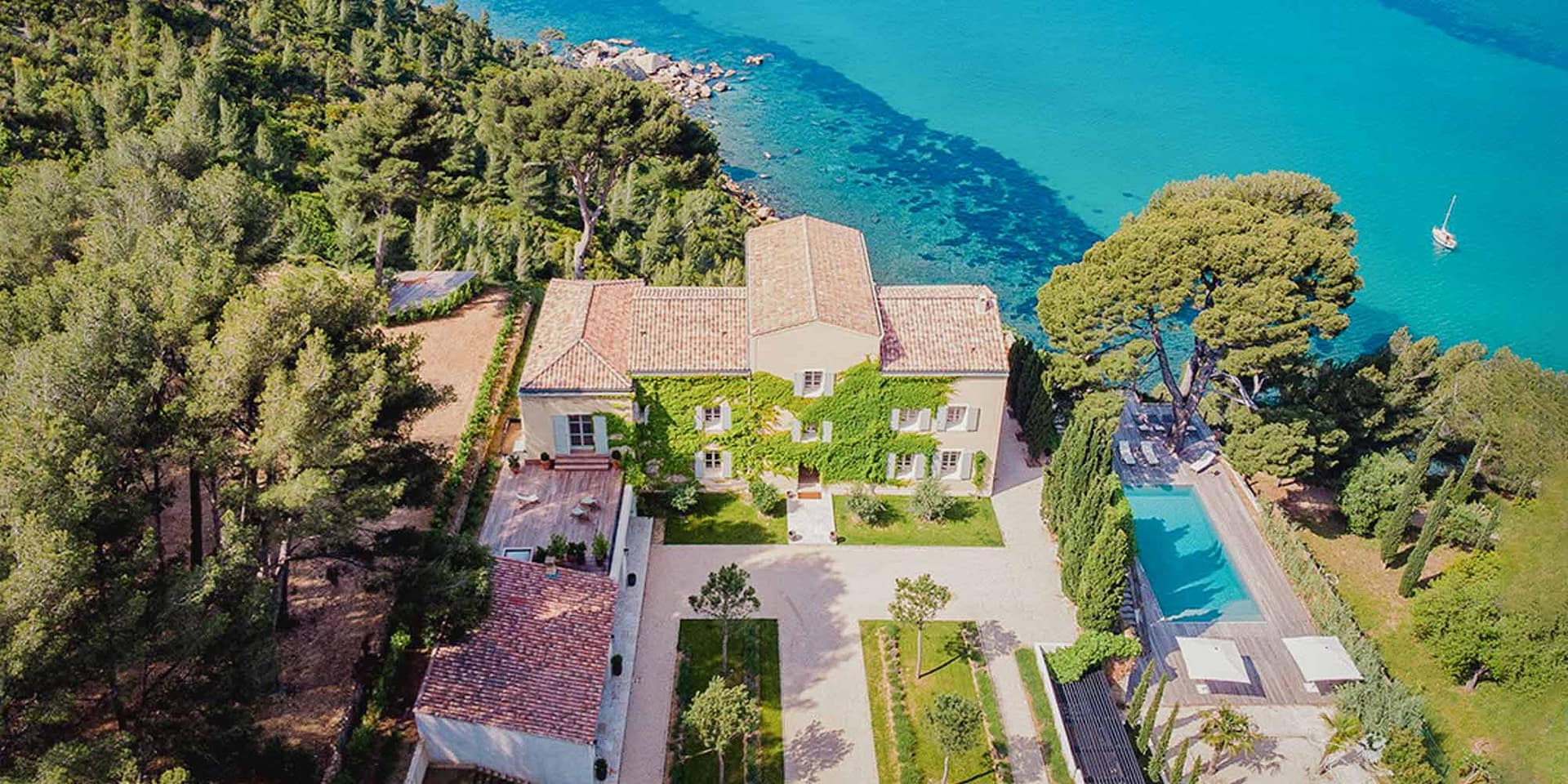 ♥ Var wedding location ♥
A romantic weekend with love interest Matthieu Cadault sees Emily board the train in Paris, headed for Saint Tropez. After Matthieu realises he is not the only handsome Frenchman on Emily Coopers radar he tells her she should enjoy the trip alone. No opportunity is ever wasted in Emily in Paris and after a quick call to Mindy and Camille her two friends quickly board the next train south.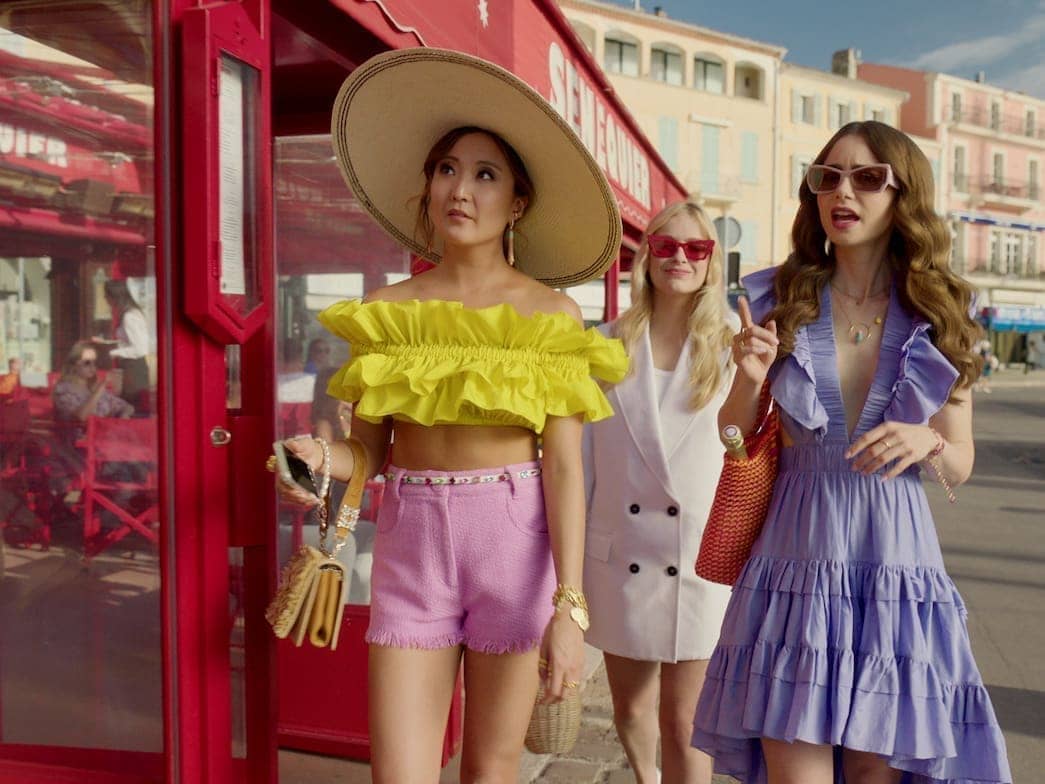 Since Brigitte Bardot in the 1950s, Saint Tropez has long been a destination amongst the Jet Set.   Cafe Senequier where the girls enjoy a coffee was a regular haunt of Karl Lagerfeld. In 2021 Jennifer Lopez and Ben Affleck celebrated their rekindled romance alongside JLo's 52nd birthday at the nightclub l'Opera just a few meters away.
If Emily were to get married near Saint Tropez, I am sure it would be the hottest event in town and pool party would be an absolute must!  This would be no problem at either Chateau d'Argent or Chateau Les Crostes.
With the glamour of a French chateau and the sun of the Mediterranean, Chateau d'Argent has it all.  A dream wedding amongst the vineyards, topped off with brunch beside the pool and maybe a game of tennis.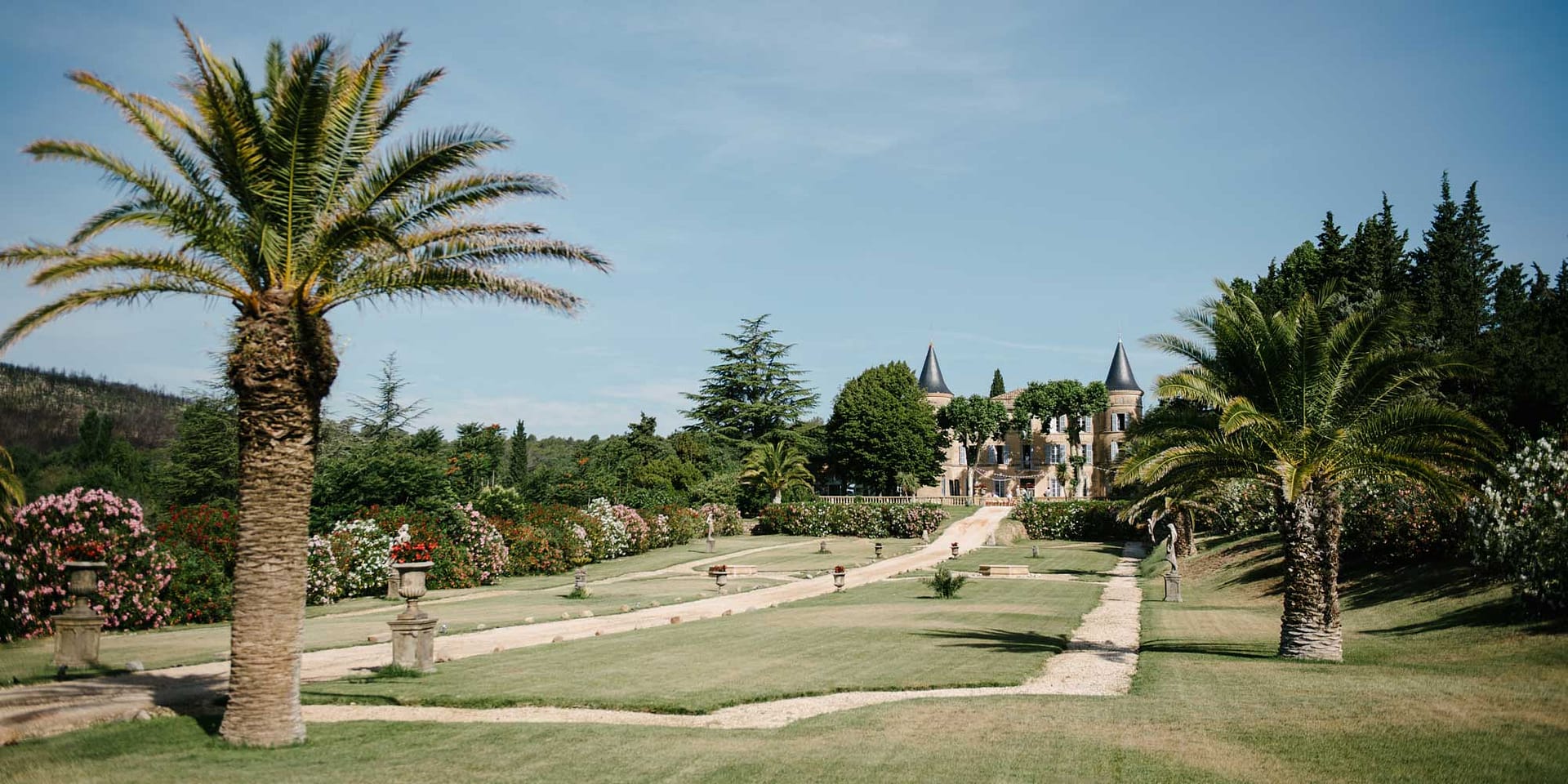 As for Chateau Les Crostes, this location perfectly embodies the picture-perfect wedding in the South of France. I could see the helipad coming in useful for a few of her more high-profile guests.  With its beautiful sage shutters and brightly coloured façade it really would be a stunning backdrop Emily's happily ever after.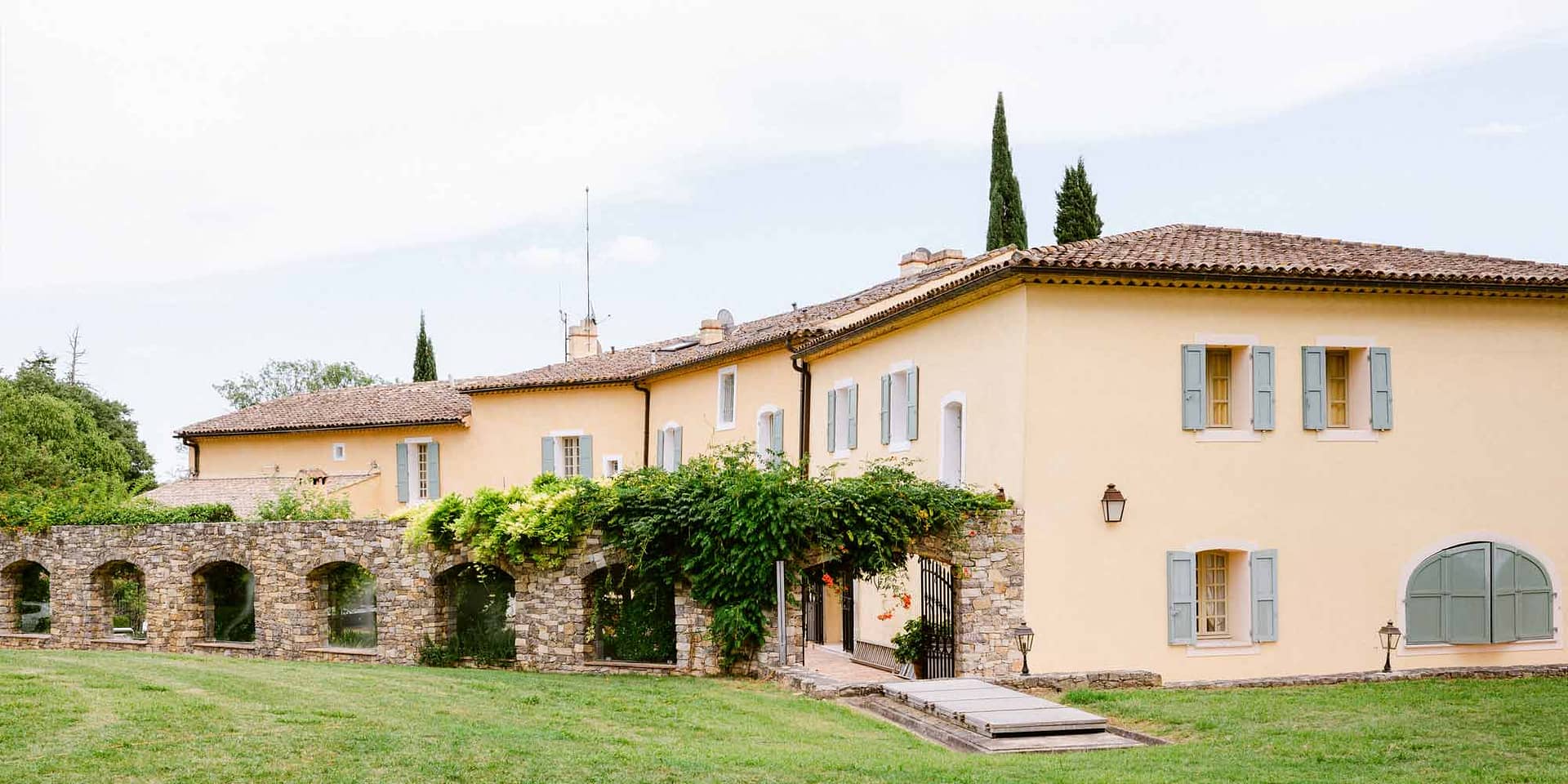 It may be a way in the future yet, but I am eager to see where Emily Cooper's future takes her. As a regular visitor to France, I think she will find it difficult to choose from all the amazing venues, and not just the ones I have mentioned. We used to talk about the American Dream, for now, thanks to Emily and her escapades in Paris many Americans now dream of France. With the promise of romance and happily ever after, amongst breath-taking scenery and architecture, France has it all. As a country that has long since captured my heart, I do not blame them – I do too!
♥♥♥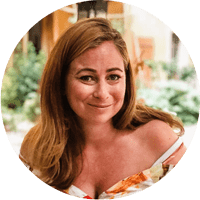 Emily In Paris top 5 wedding locations – by Stephanie Long
For more information about Stephanie, check her Instagram account @Cotedazurjetaime
For more information about Chateau Bee wedding venues, please contact us.