Glamorous and romantic French wedding at Chateau Lacourt
Dive into this charming wedding of Simone and Rob at Chateau Lacourt, told through the lens and words of wedding photographer, Corrina Tough (AKA Brie and Baguette on Instagram). Corrina is a friendly Australian, now living the South of France, in Tarn and Garonne.
We'll now pass over to Corrina to walk you through this romantic French wedding…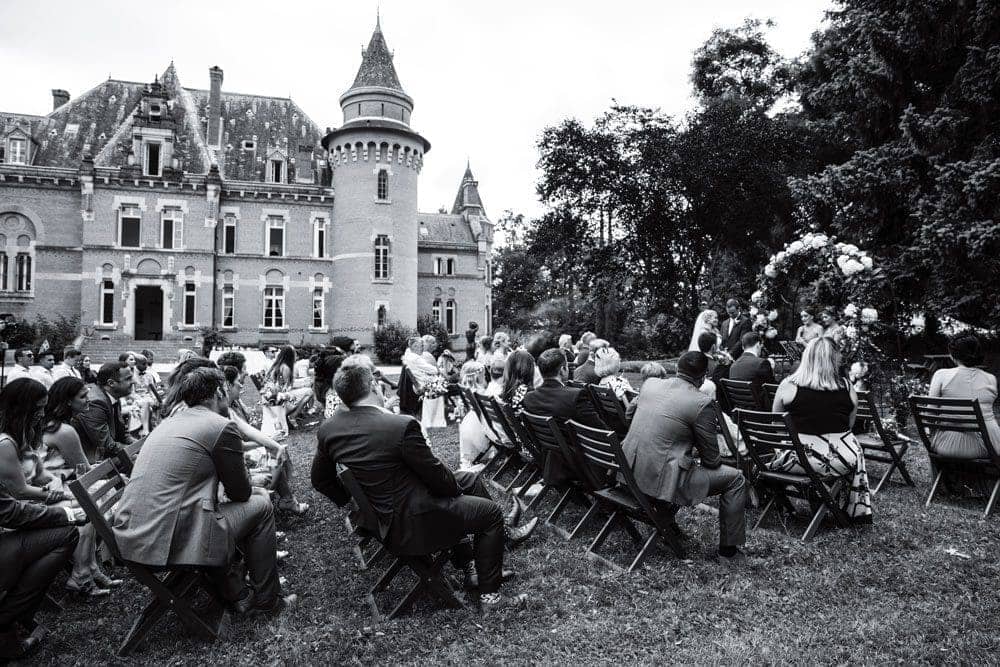 Finding the perfect venue
Simone and Rob chose the venue of Chateau Lacourt to perfectly compliment their elegant 'Old Hollywood Glamour' style wedding. Chateau Lacourt in the Ariege region in France had just the balance they were looking for.
Not overly grandiose but just the right amount of elegance, style and intimacy which suited Rob and Simones' desire to have a glamorous and romantic style, but still keep it intimate for friends and family to celebrate together in a relaxed and informal setting.
Bespoke styling
When I arrived on their wedding day it was clear that much attention to detail had been crafted from the choice of hair and makeup, florals, gown and shoes. My photography brief was to document the day as it unfolded, and to cover the exquisite details. Capturing the joy, laughter and love between Rob, Simone and their guests was also high on their priority.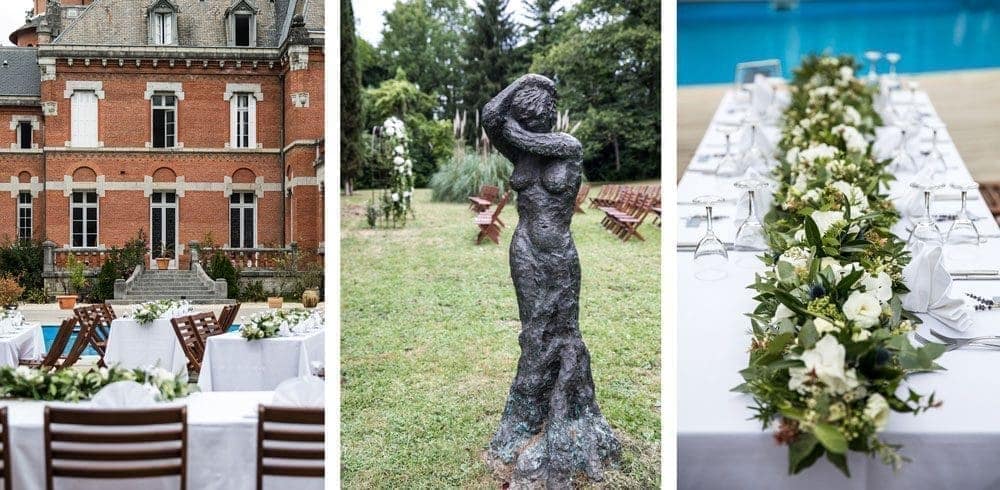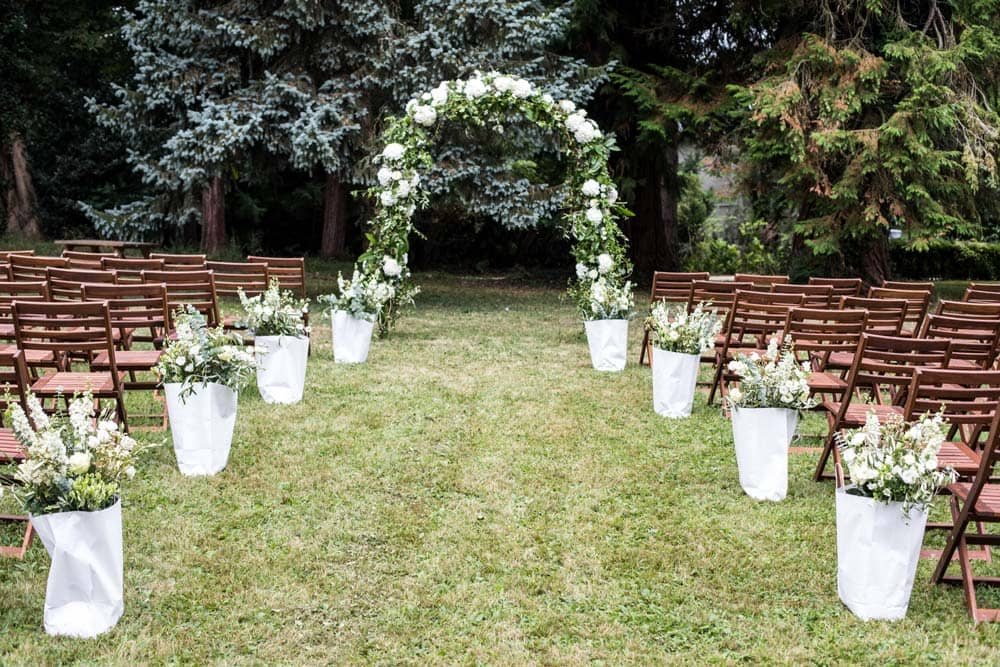 The Wedding Day
An elegant and romantic ceremony was held in the garden on the grounds, followed by cocktails, canapes and serenades from a live singer. Near the steps of the chateau the bride and groom were also showered with confetti and hugs from family and friends.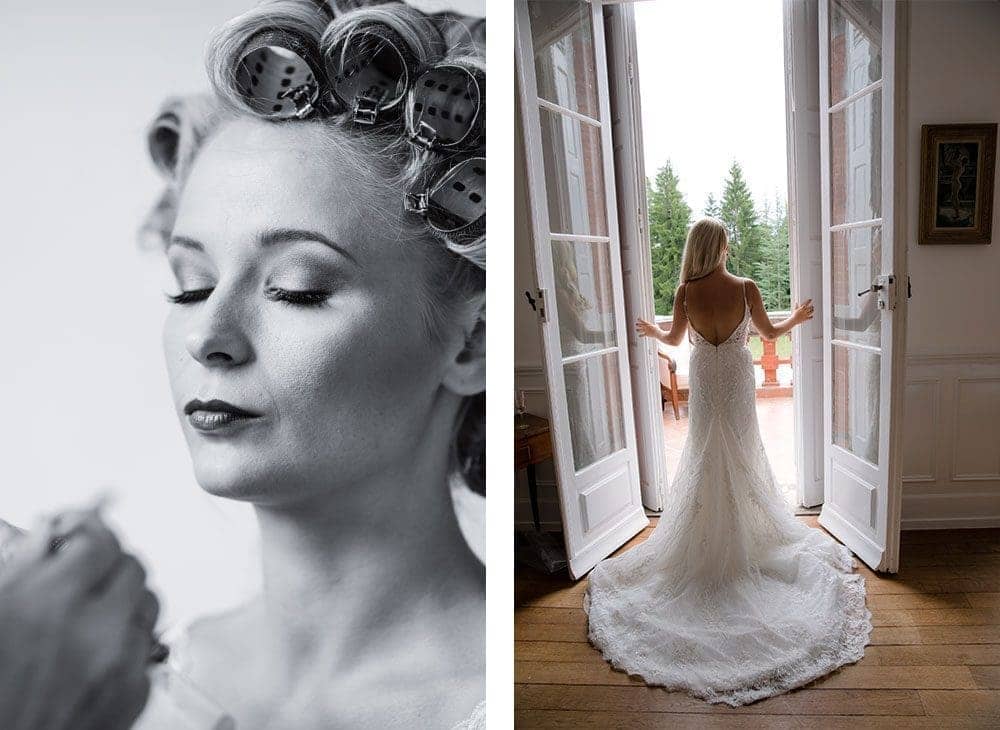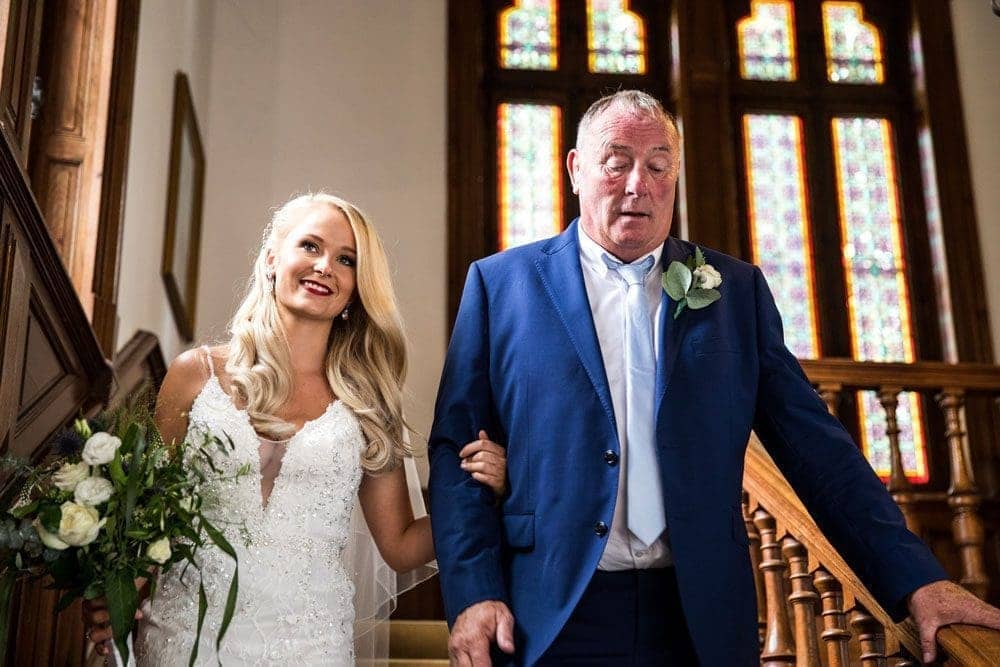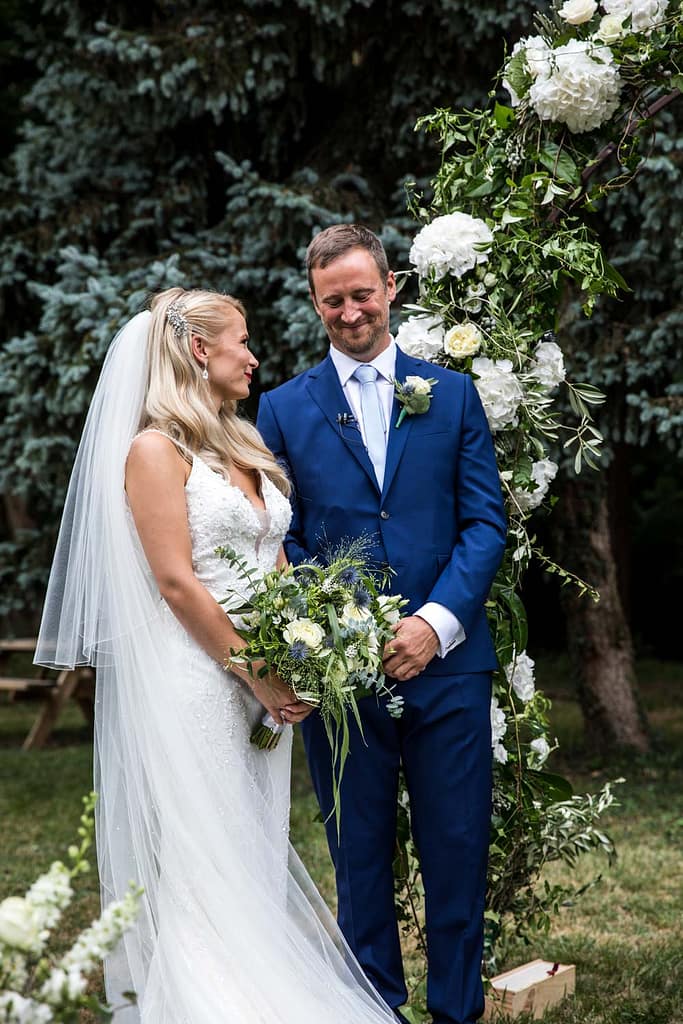 The wedding cocktail
The reception area tables were set up around the pool and had that glamour but summery vibe with gorgeous fairy lights, live music and beautiful florals. Tables were named after each place Simone and Rob had travelled to together which was a beautiful and sentimental touch. One of the features of the meal was that the chef and his team were set up outdoors right by the pool area, with giant barbeques making the most delicious gourmet food – course after course with a crescendo in the deserts!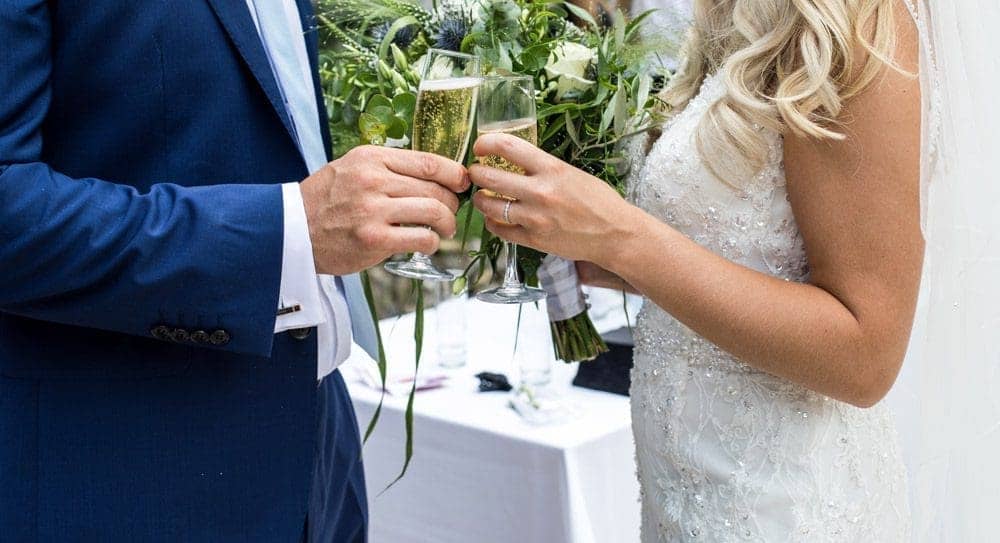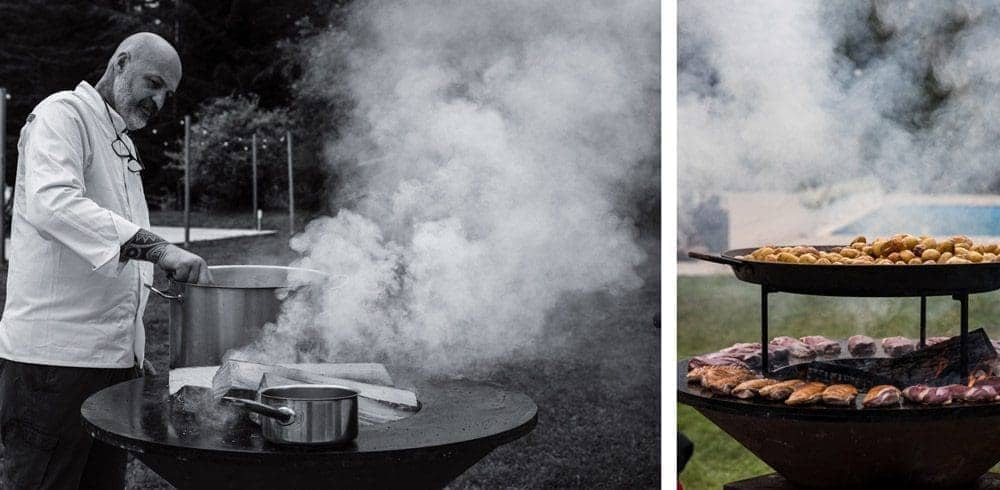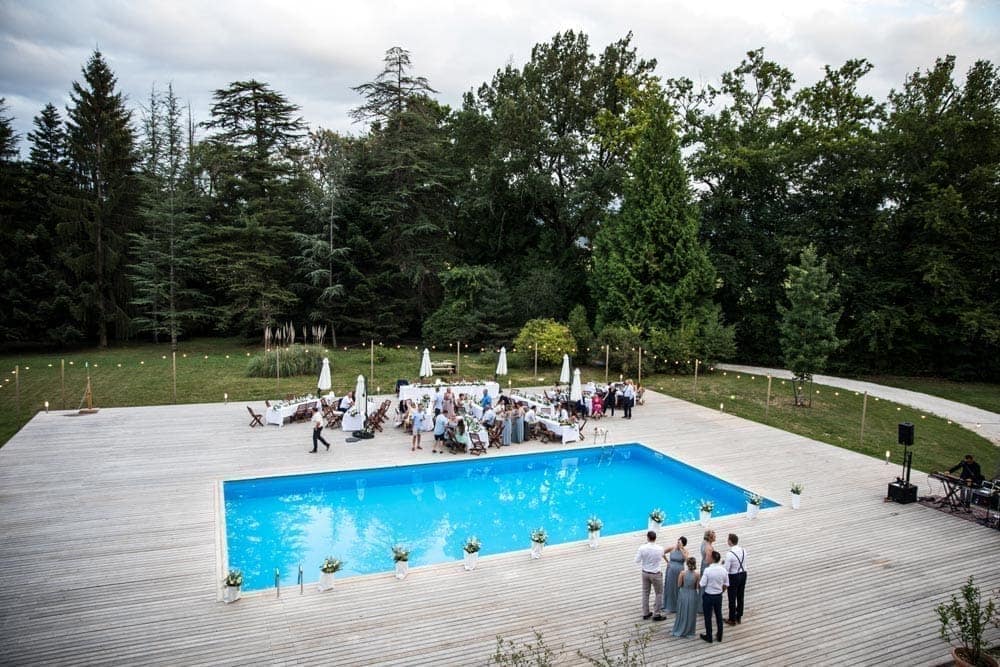 The grande finale!
The finale was the heartfelt and romantic 'first dance' after which everyone got up and joined in to party on into the evening glow.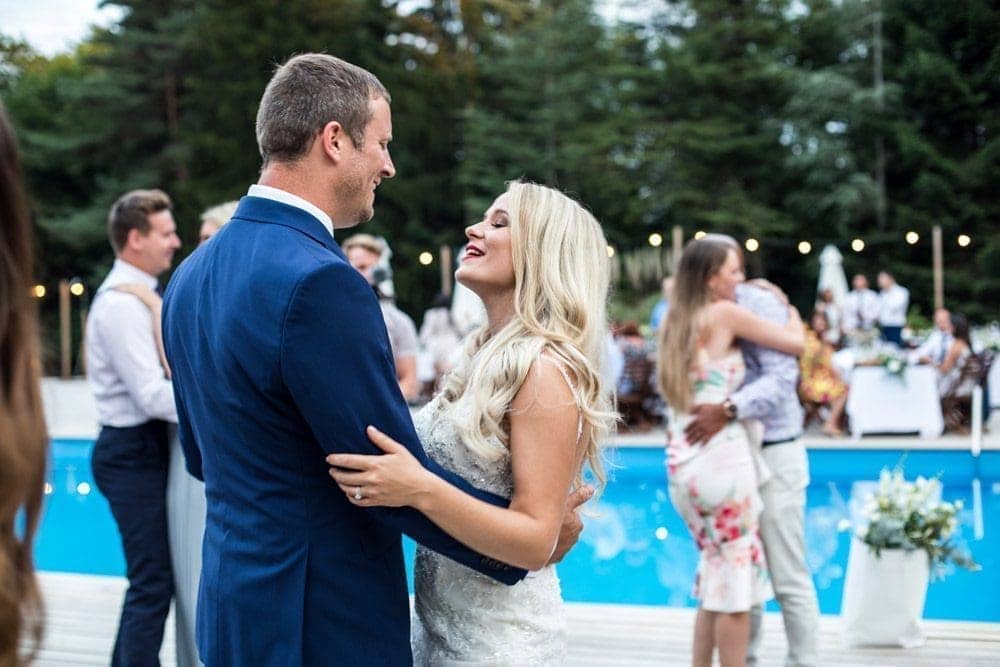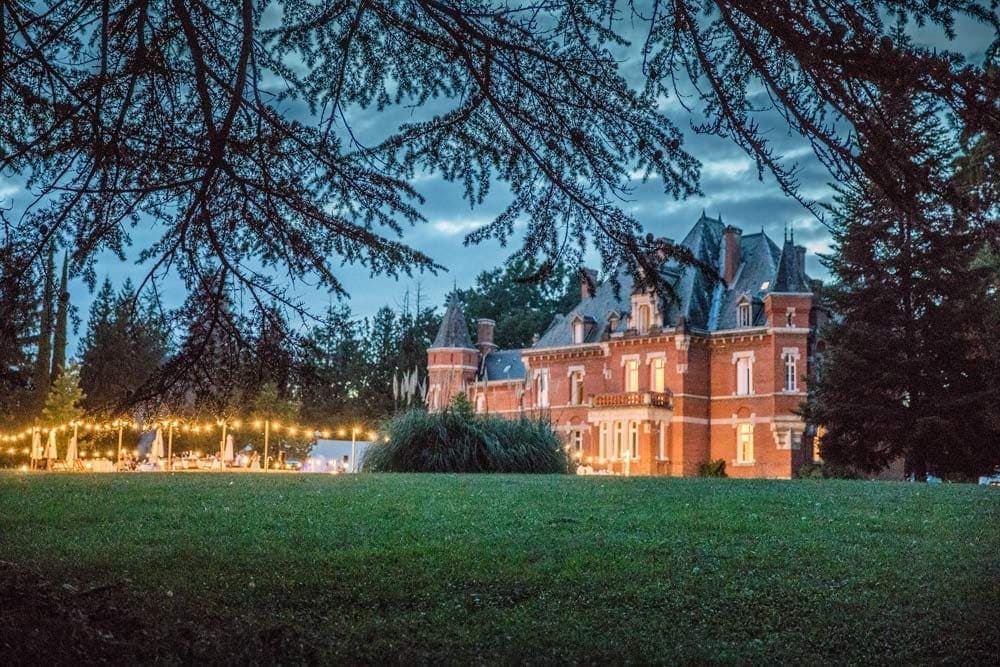 Capturing the occasion
Preserving the candid and planned moments as well as the details of the venue and setting are important to give an authentic record of the day for many generations to come – something I am passionate about. Rob and Simone were keen to have me document all the elements so they could relive their day each time they view their images.
What a gorgeous day for me to capture their love story! Sharing just a snippet of this amazing day is such a pleasure.
Bisous xx
Corrina
Corrina Tough Photography
Discover more of Corrina's amazing French wedding photography at www.corrinatoughphotography.com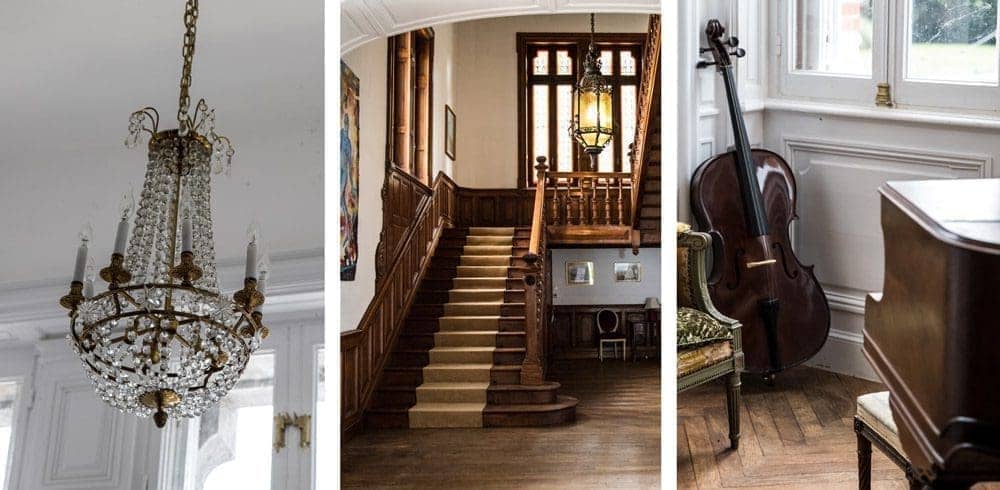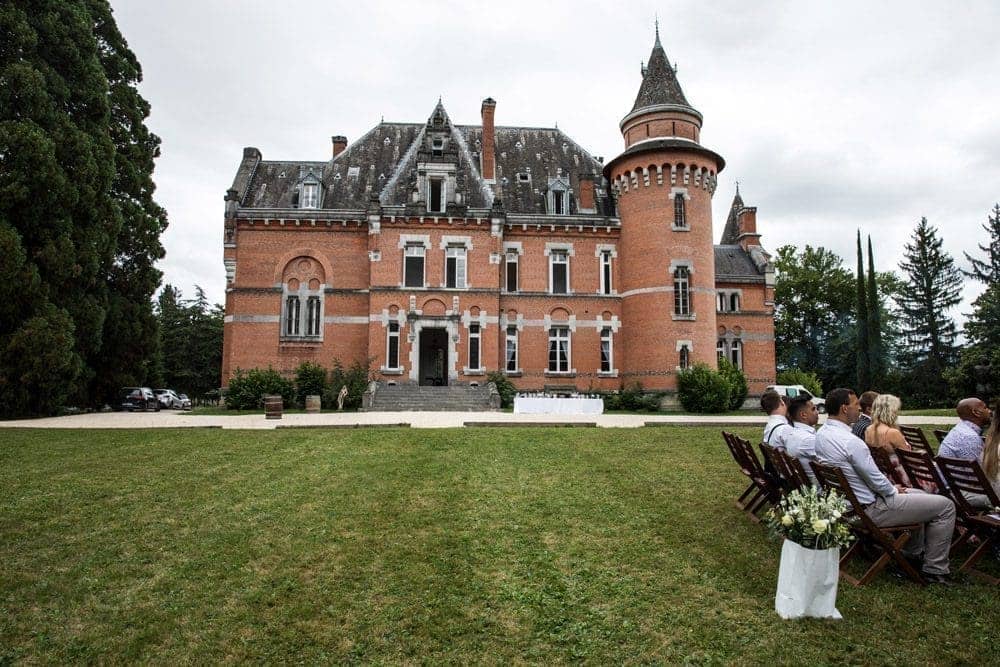 Explore further Chateau Lacourt
Chateau Lacourt is an impressive wedding venue conveniently located near Toulouse and has a beautifully scenic village just down the road. Find out more about the venue here…
Venue – Chateau Lacourt
Makeup artist – Sarah Rees http://bridalmakeupinfrance.com/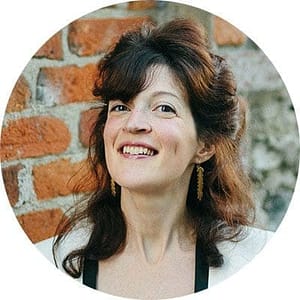 Interview by Ingrid Chavez
Foodie, chateau hunter and founder of the Chateau Bee Selection.