Boho, stylish chateau wedding in the South of France
Yara and Rudy's journey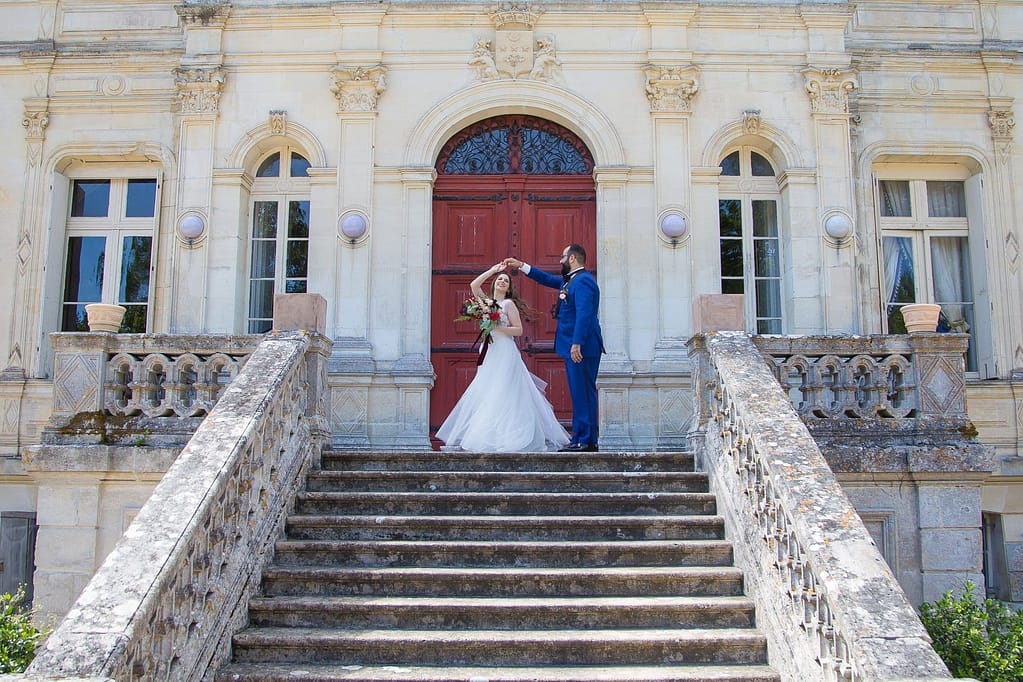 It is always a pleasure when at the Chateau Bee, we receive wedding photos of happy couples who chose a Chateau Bee Venue. Yara and Rudy have kindly accepted to share with us their stylish chateau wedding journey, from the proposal – whilst out paragliding ! – to their big day, in the sunny, dreamy light of beautiful Dordogne.
Without the help of a wedding planner, they managed to pull off a stylish and personal wedding in France, so I'm sure you'll find this post particularly enlightening.
We particularly like their colour scheme, in the red and pink hues, matching their splendid Austin Healey and sitting brilliantly well with the blue cobalt of the groom's outfit.
We also love the fact they decided to have their ceremony in a small, beautiful local church where a Lebanese priest from Bordeaux officiated in arabic.
We wish all the very best to Yara and Rudy and without further ado, I will pass you over to Rudy who will tell us more about their inspirational story…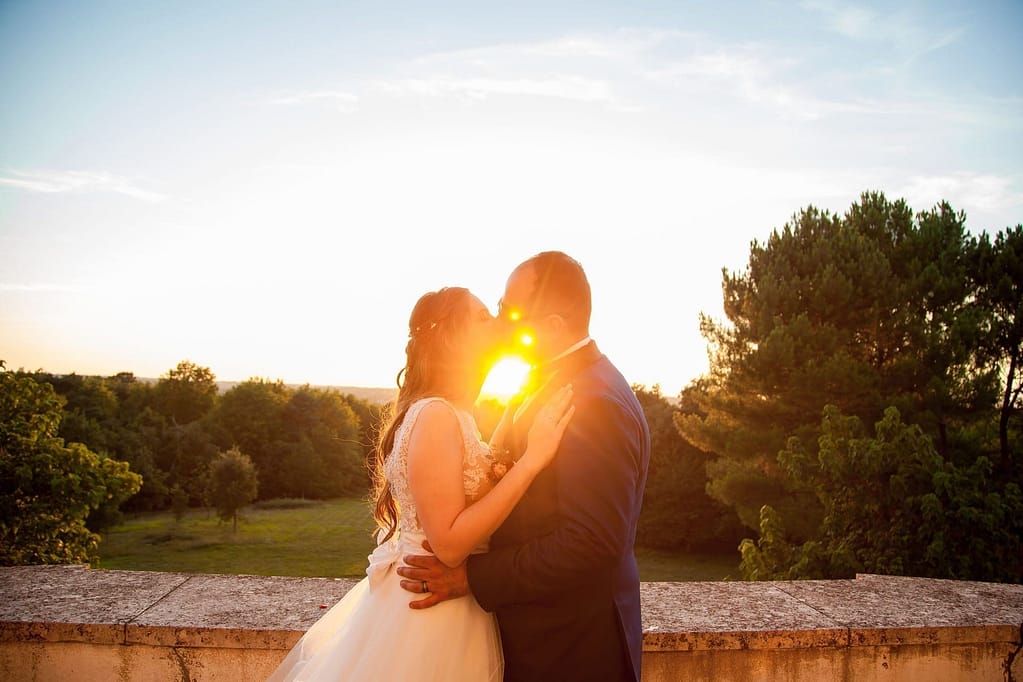 'From the first meeting, laughter and positive vibes were evident. My work took me to Qatar and we had to see if what we had would work despite the distance. With every mile we were apart, we grew closer.
Months passed and she got a job offer in France and I knew that it was time. Yes, it was time to pop the big question. Little did I know that as I was doing so, she was preparing my birthday surprise. It was magical and as you can see here, she said yes!
The Chateau hunting
Yara and her exceptional search skills was able to compile a list of prospective Chateaux venues. It wasn't until we got in touch with The Chateau Bee team that we were able to choose our wedding venue. Ingrid was amazingly helpful, super responsive and proactively making sure that we find the best venue we were wishing for.
The magical Chateau de la Valouze was simply perfect to celebrate our special day. The wedding hall has a unique mix of half-timber structure with a large glass front which creates a warm and romantic mood.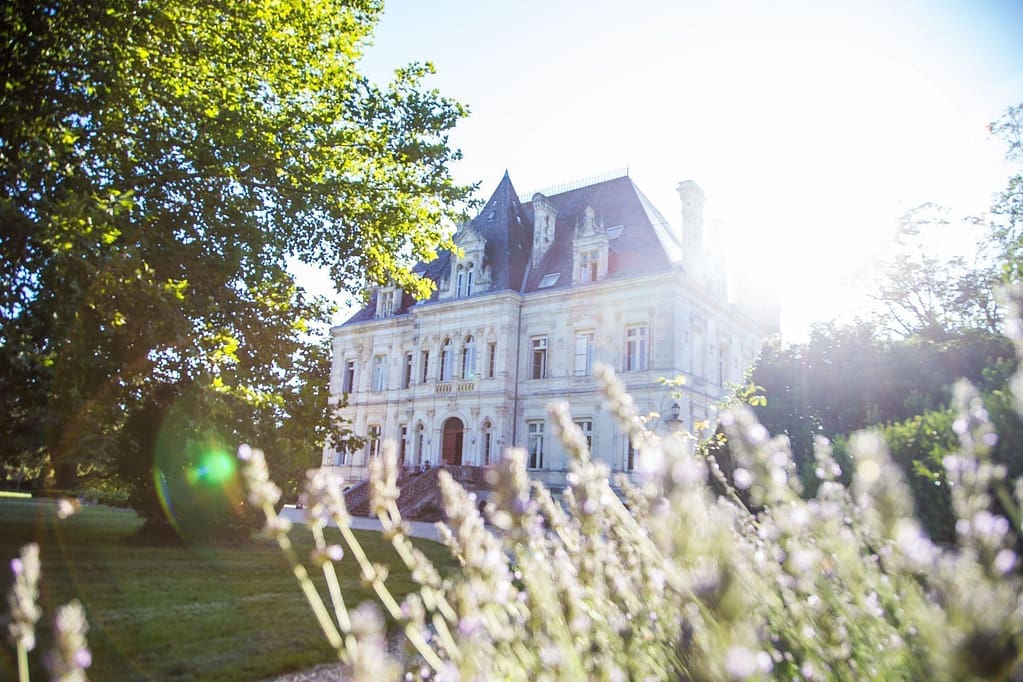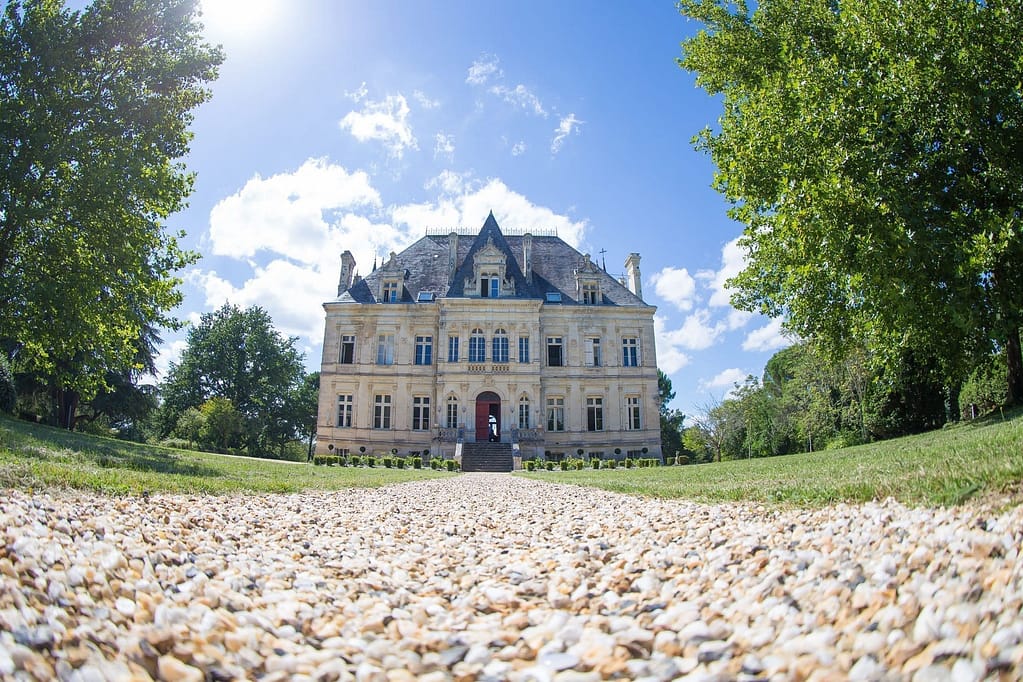 Having our wedding at Château de la Valouze was the best decision ever! Everything was perfect, starting from the wedding planning and preparation with the help of the venue manager, Kiri, to having the best wedding our guests have ever attended. Kiri was simply wonderful, super helpful and thoughtful. She was there every step of the journey making our lives easier.
The wedding planning
Once we found the French Chateau, we started deciding on the mood of the wedding. We wanted a wedding that reflected our background as well as our personalities. The overall mood was romantic, warm but at the same time classy.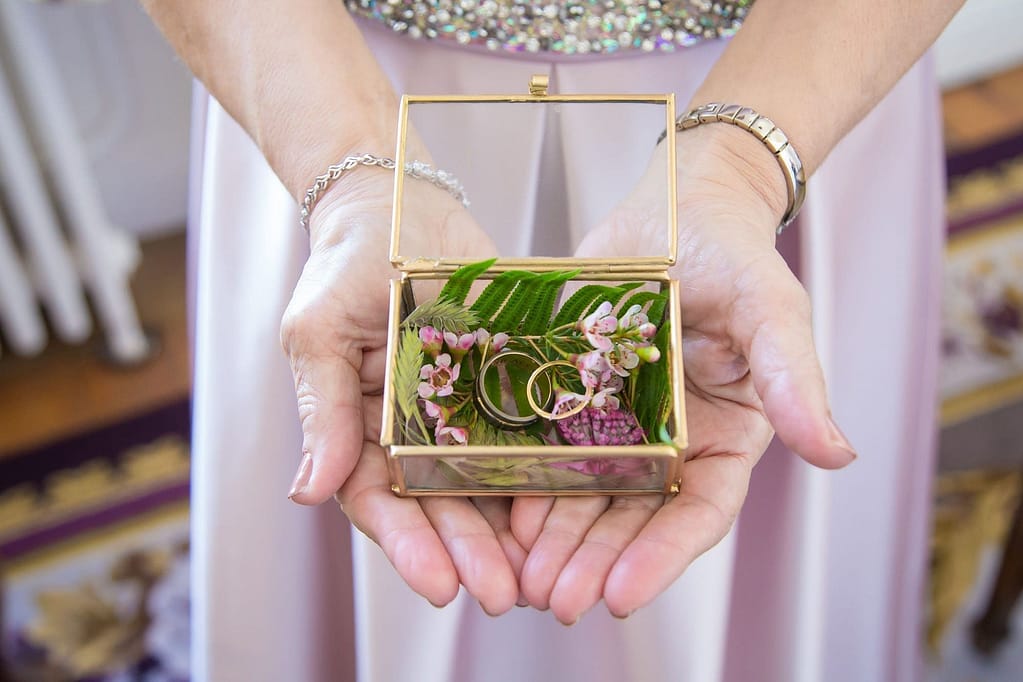 We decided not to use a wedding planner and do all the organising ourselves. We searched and did a lot of reading on the best suppliers in the area that could provide us with what we needed. Bordeaux being relatively close to the Chateau and a big wedding destination for a lot of couples, we were able to find our suppliers there.
Everyone was so helpful as we communicated remotely most of the time. We visited Bordeaux to finalise the contracts and review all the details.
Having decided on the mood, we chose the colours of the flowers to be a mix of pale rose, peach, bordeaux and red cherry. The decoration style was "Champêtre" to reflect a romantic, natural and affectionate mood. It also included a lot of candles to bring warmth to the overall setup.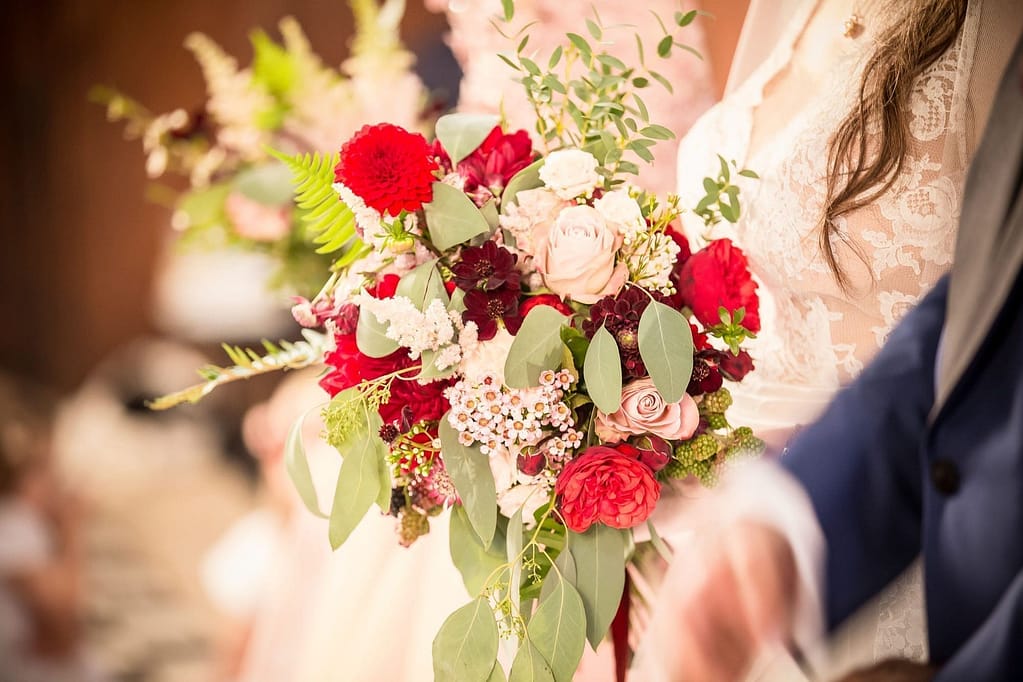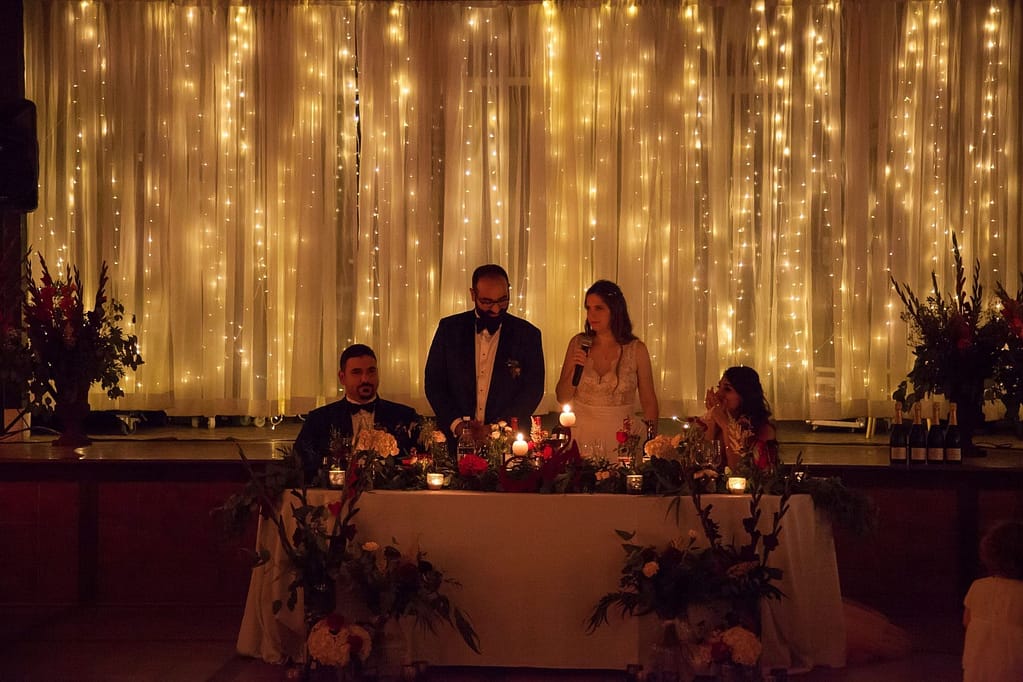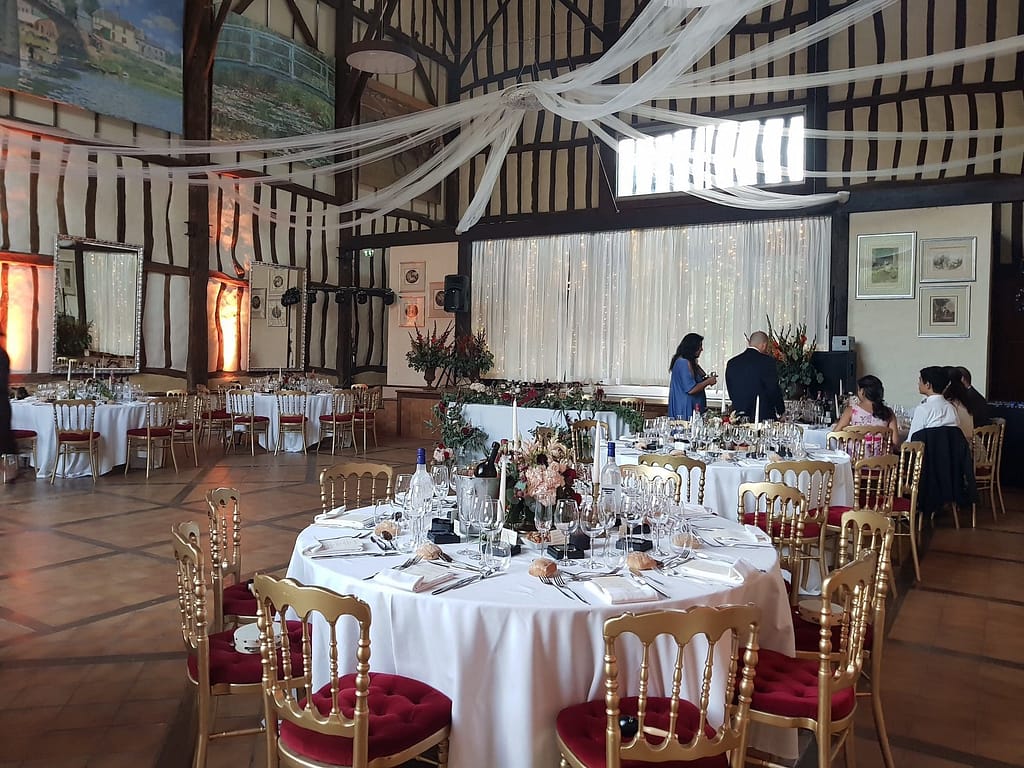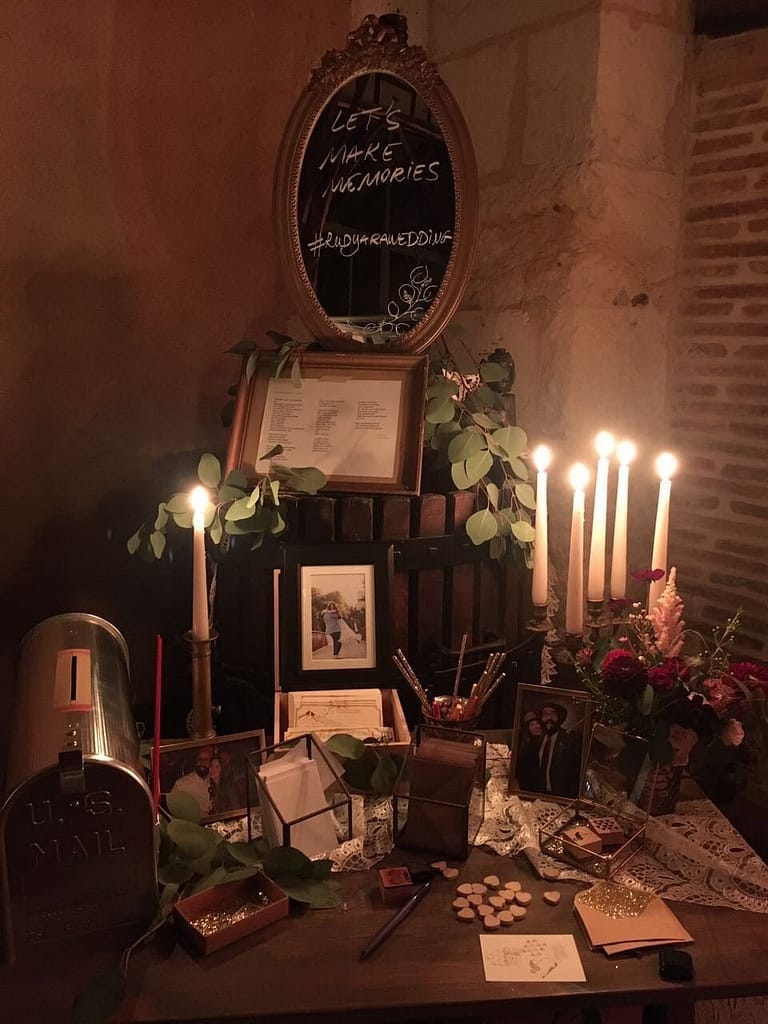 To top it off, the table numbers and the wedding favours were inspired by the Agate stone. We had one big Agate stone per table with the table number written on it, and an Agate coaster for every invitee that explained why we chose Blue Agate.
 " Blue Agate is a lucky stone for lovers with a soft and soothing elegance. It is regarded as a stabilizing and strengthening influence on communication.
This crystal overcomes negativity and bitterness of the heart. It heals inner anger and fosters love. Blue crystals are the crystals of trust, they inspire loyalty and trustworthiness. This natural stone most noticeable properties overall are balancing yin/yang energy, confidence, protection, healing, and calming."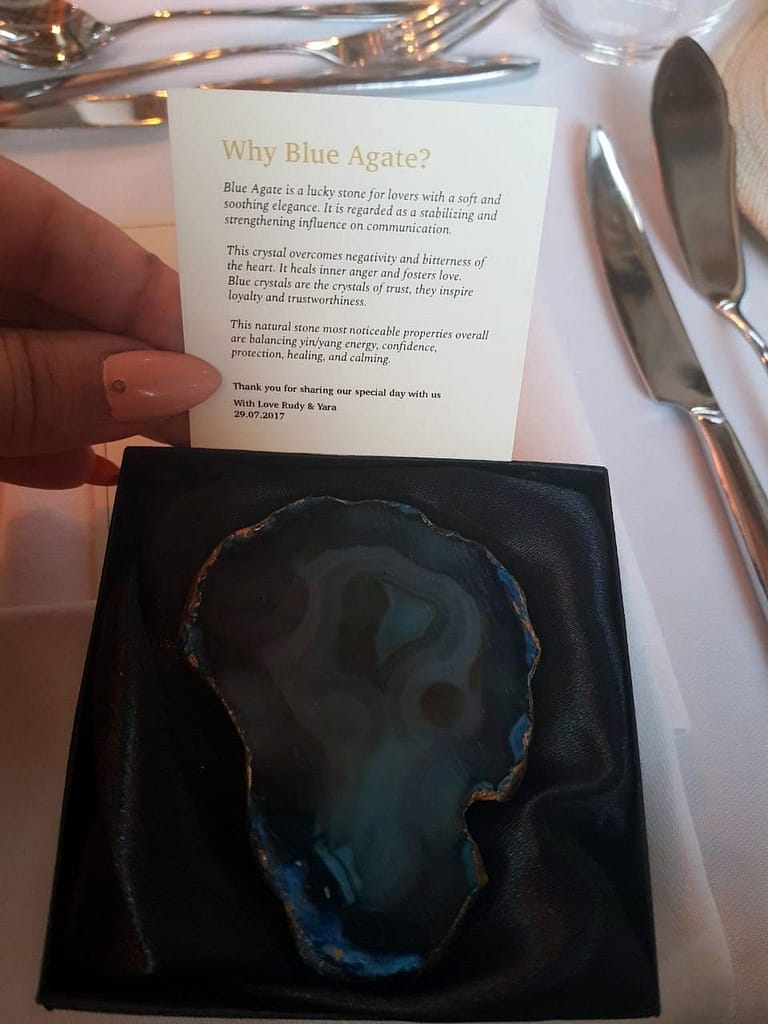 We wanted to add our touch to the wedding, so we designed ourselves the wedding invites, the seating plan, the food menu and our website for the invitees to RSVP and find all the relevant information needed.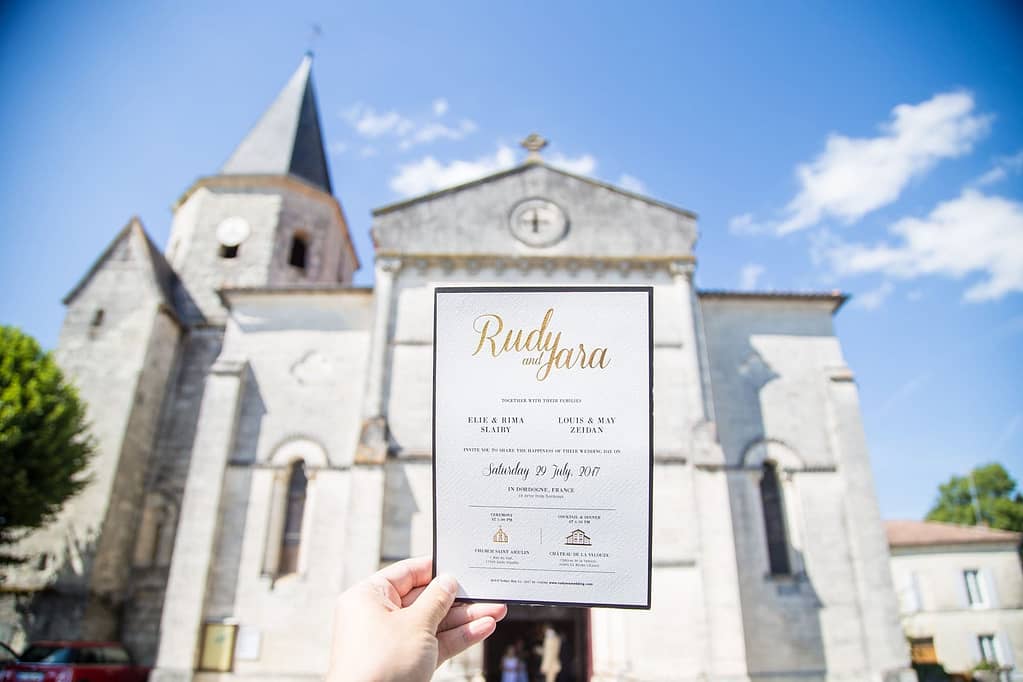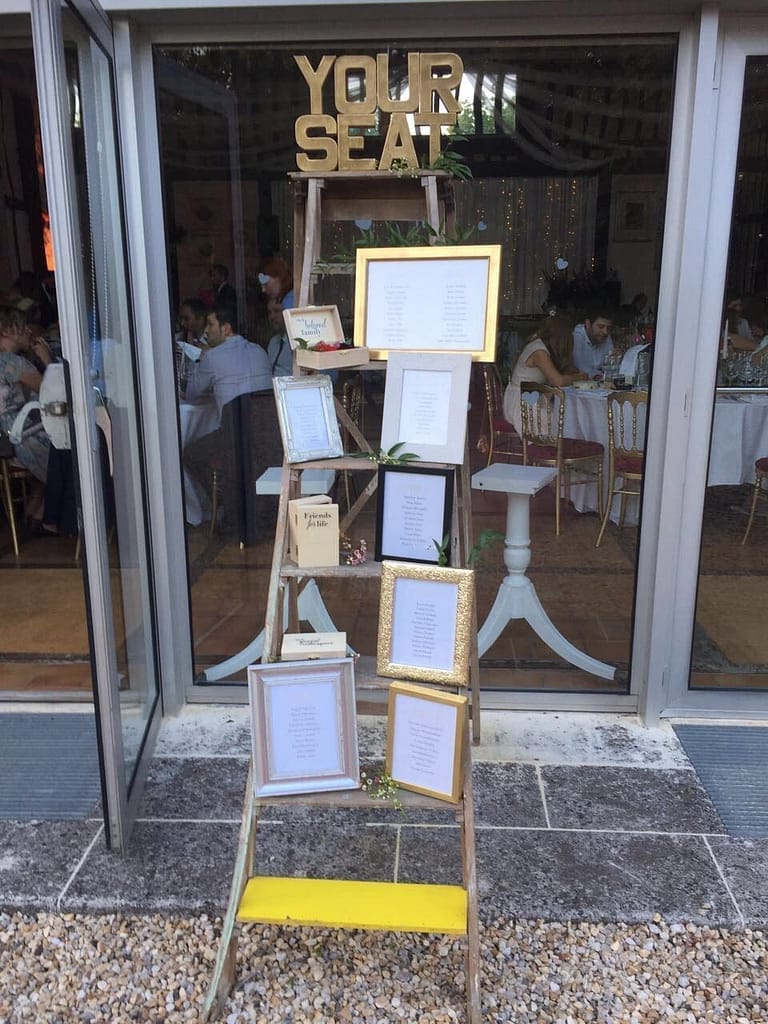 Choosing a car was relatively easy as we found an exceptional car collector in the area that had an amazing red Austin Healey. One picture is worth a thousand words, just check below.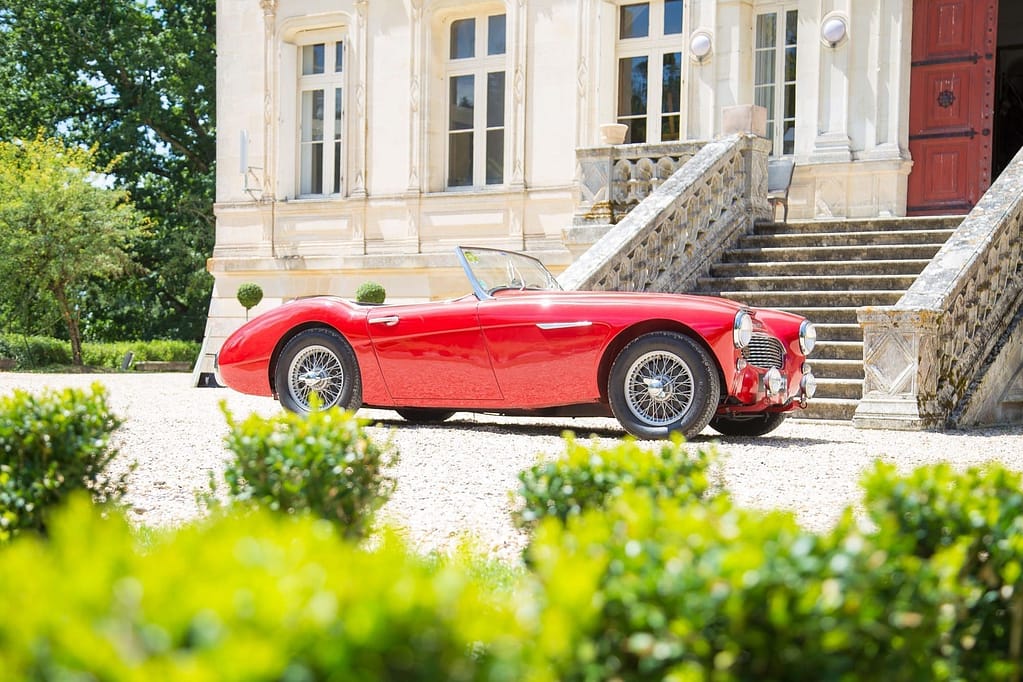 Being perfectionists we did not settle for any dress or suit, we went with custom designs. Yara was able to find a wedding dress designer in Paris who was able to give her the bohemian classy dress she wanted. On the other hand, Rudy and his love for the colour blue had an idea of what the suit would look like. We found a great suit designer in Amsterdam to make it happen.
Food was the easiest amongst them all. Although this is a very important part of a wedding experience, we found a caterer that runs their own food lab and offers a mouthwatering food adventure. Our guests were amazed by the quality, generosity and variety of the food.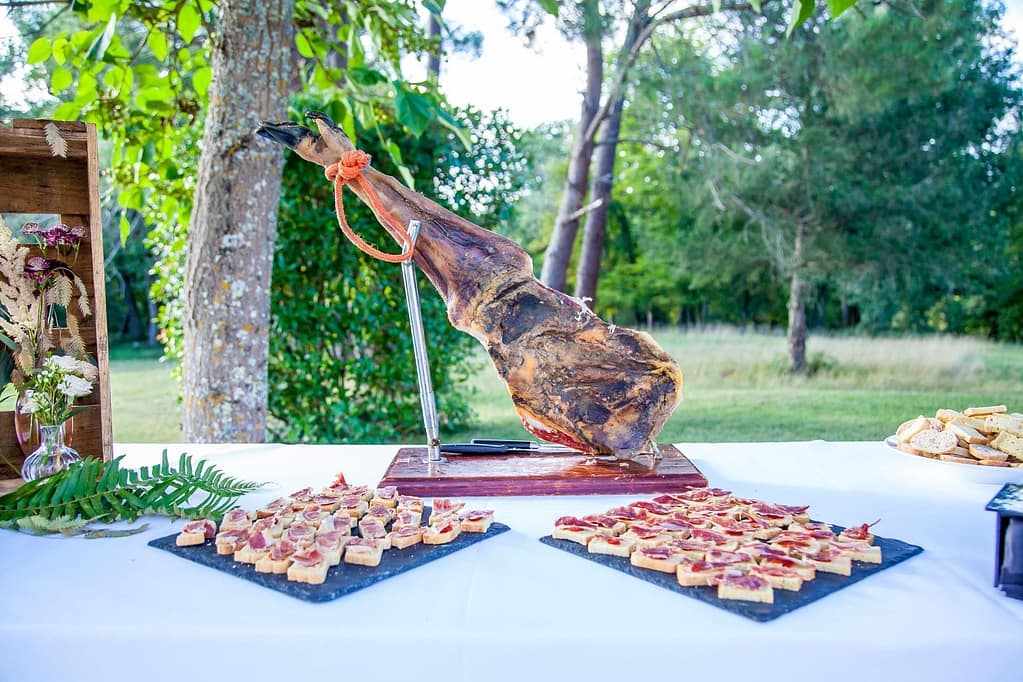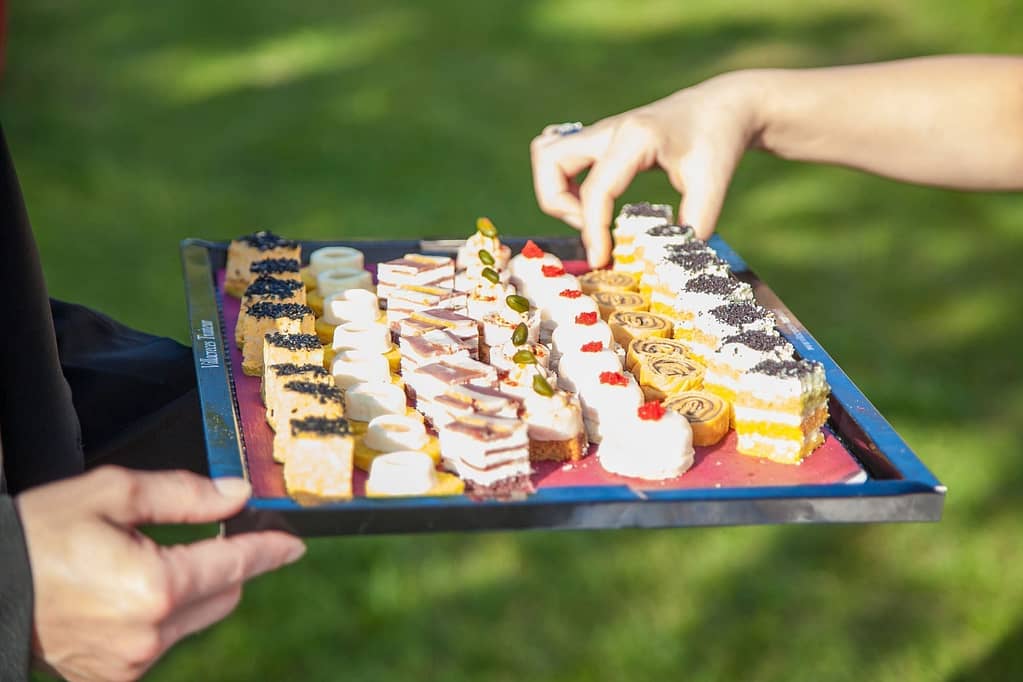 The wedding weekend
On the wedding weekend, our families and friends arrived Friday, we did a barbecue dinner around the pool as a chance for everyone to relax and prepare for the big day. Everyone felt at home, the rooms were clean, cozy and nicely decorated. We had everything we needed, the kitchen was fully equipped and we benefited from the elegant and classy dining room to have our breakfast there.
The big day arrived and everyone was excited to get ready. Hairdressers and makeup artists showed up early morning as our guests started prepping for the day. Videographer and Photographer embarked on the journey of documenting every step of the way. The results were breathtaking and simply beautiful.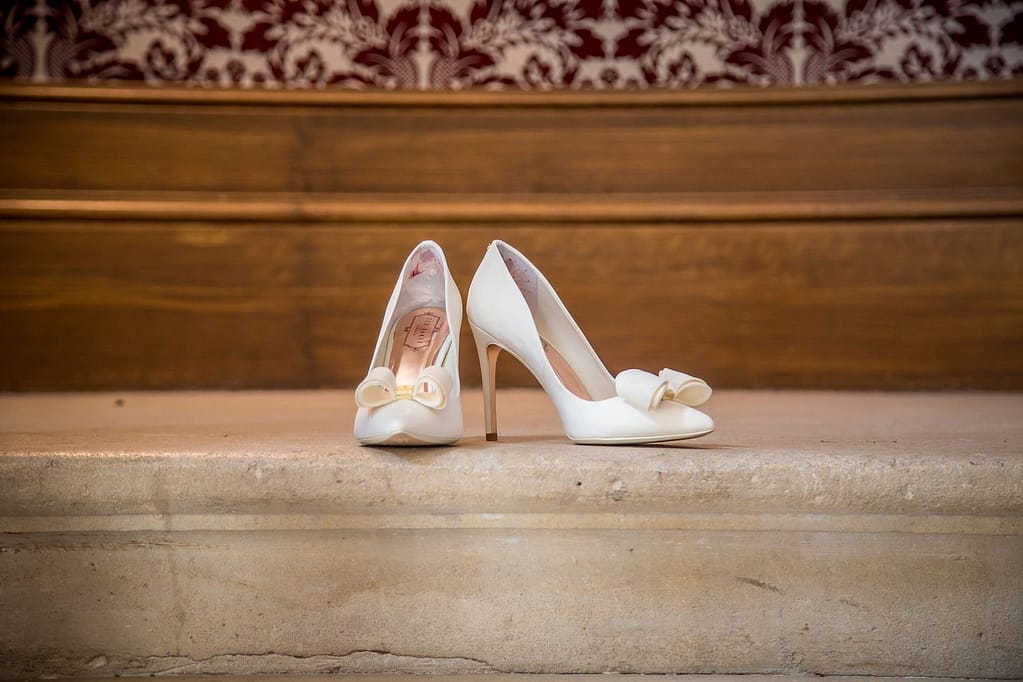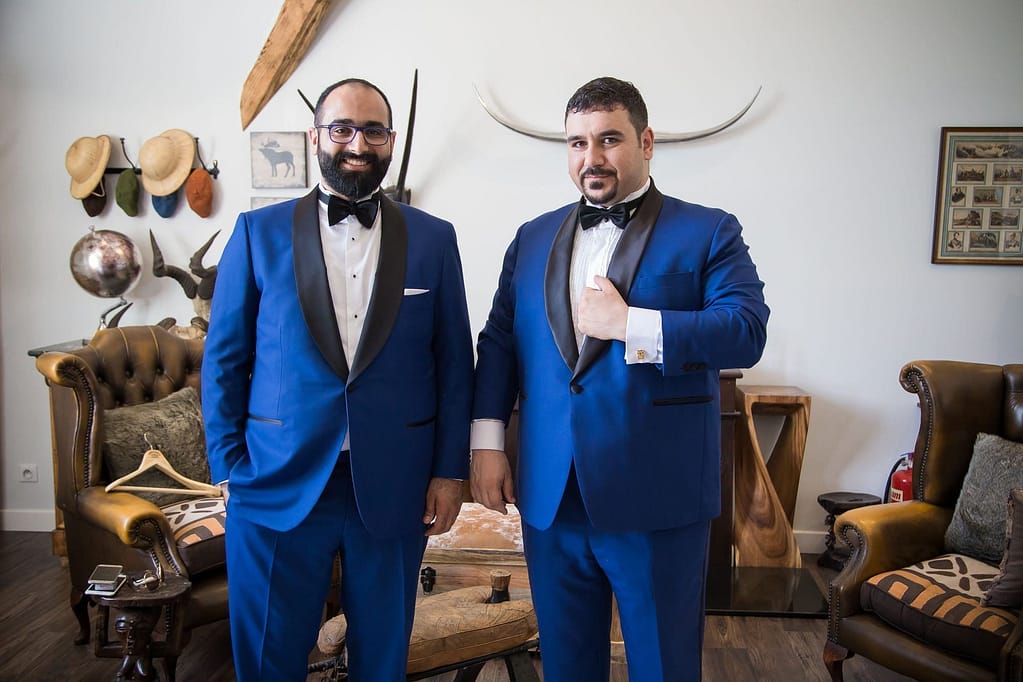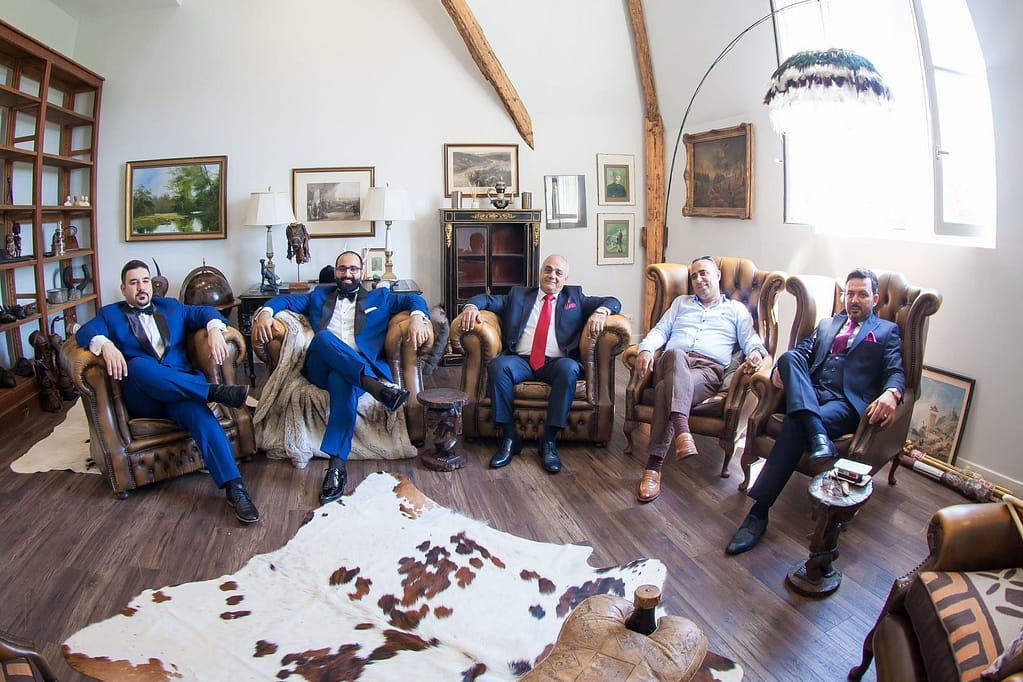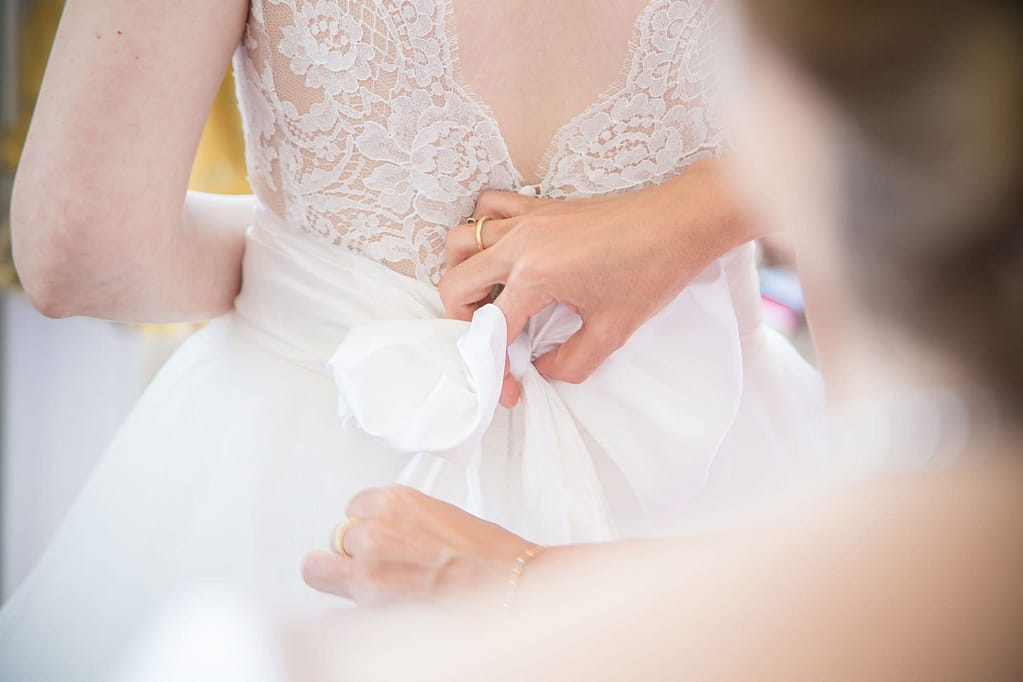 Around 5 PM everyone headed to a small cozy church from the 19th century where a Lebanese priest from Bordeaux agreed to hold the wedding ceremony in arabic, with the participation of the French bishop responsible for that church.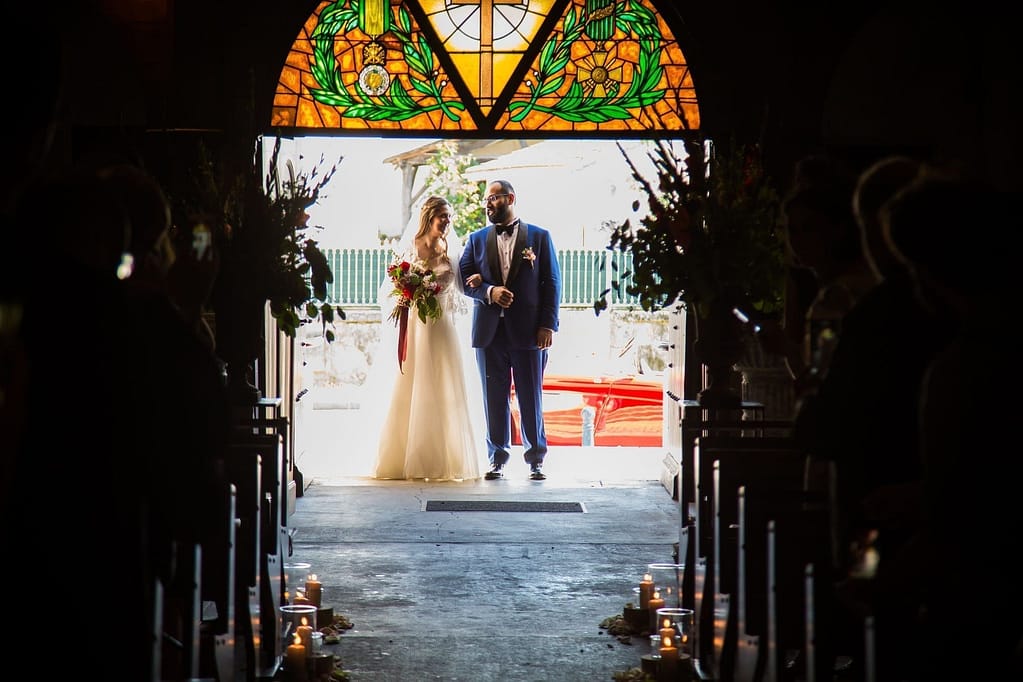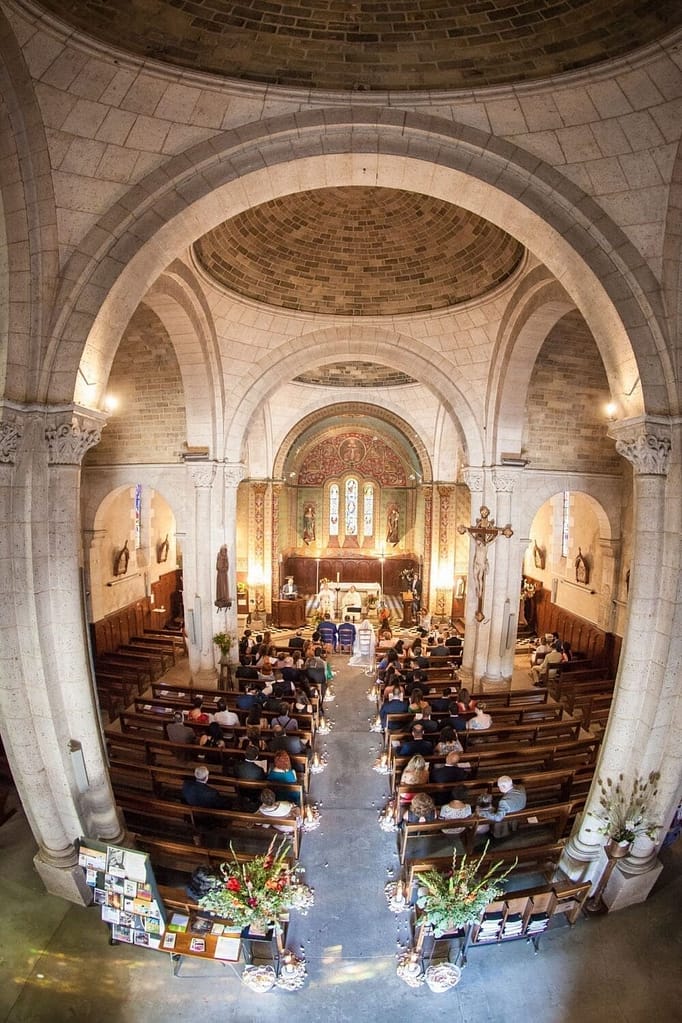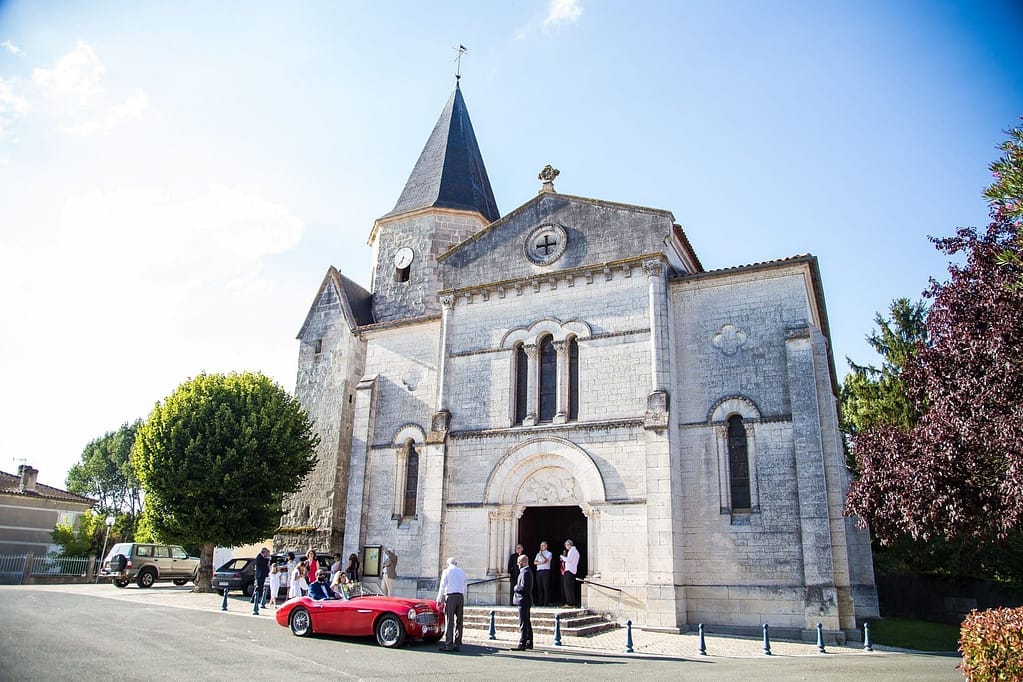 The ceremony was followed by a cocktail in the garden of the Chateau where we socialised and took memorable pictures with our friends and family. We were lucky to have a sunny day on our wedding as we were able to take breathtaking photos at sunset in the park with the Château in the background.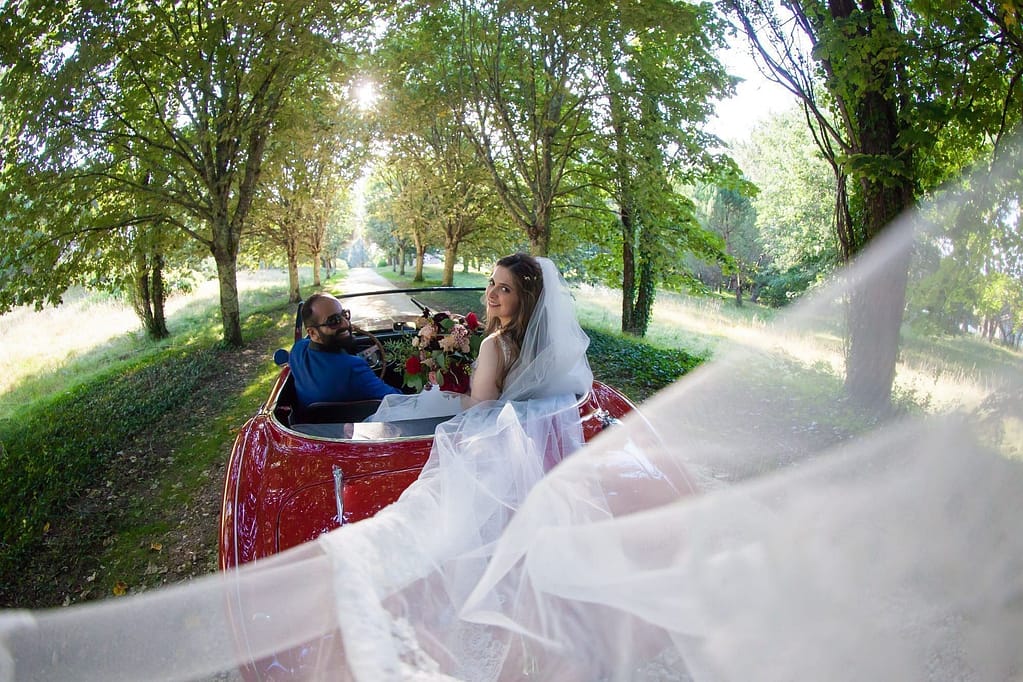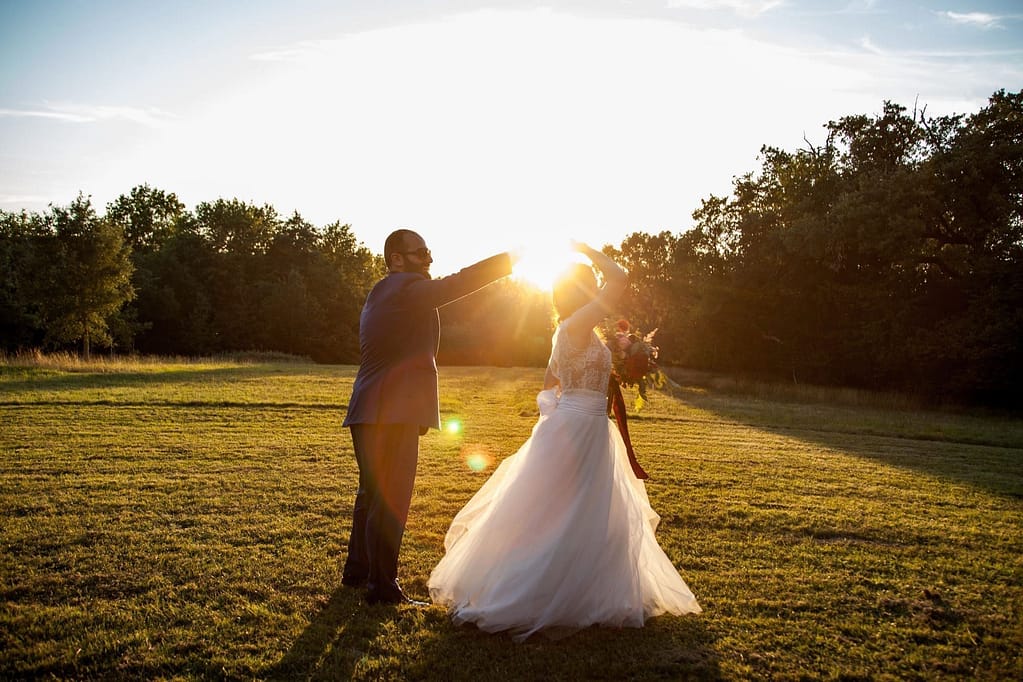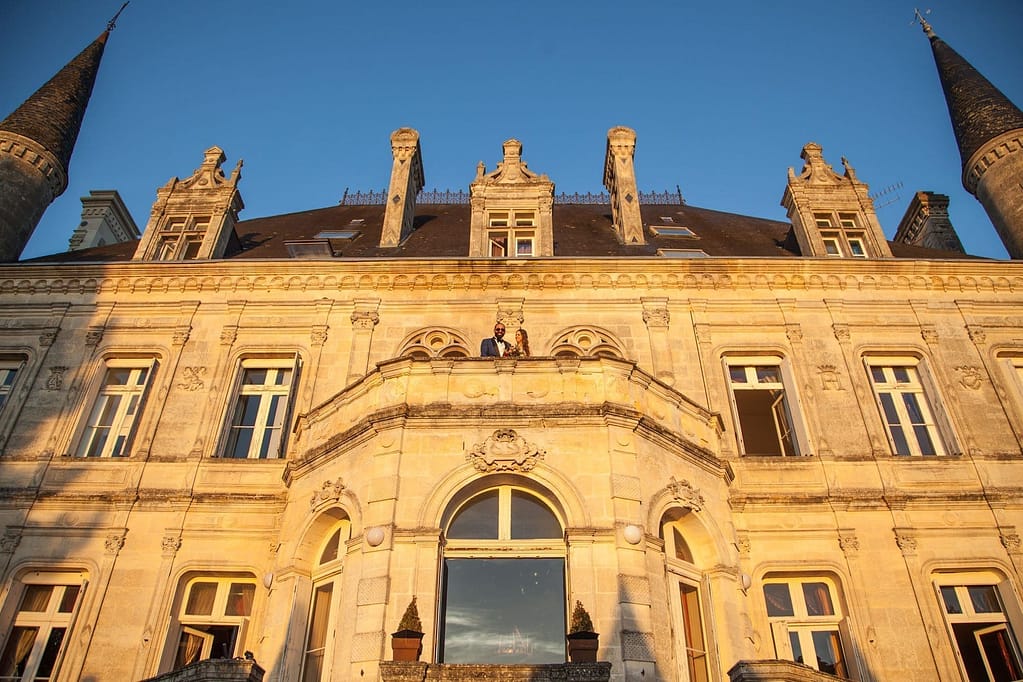 The dinner party that followed was a mix of arabic and international music to reflect the mix of attendees from Lebanon and all over the world.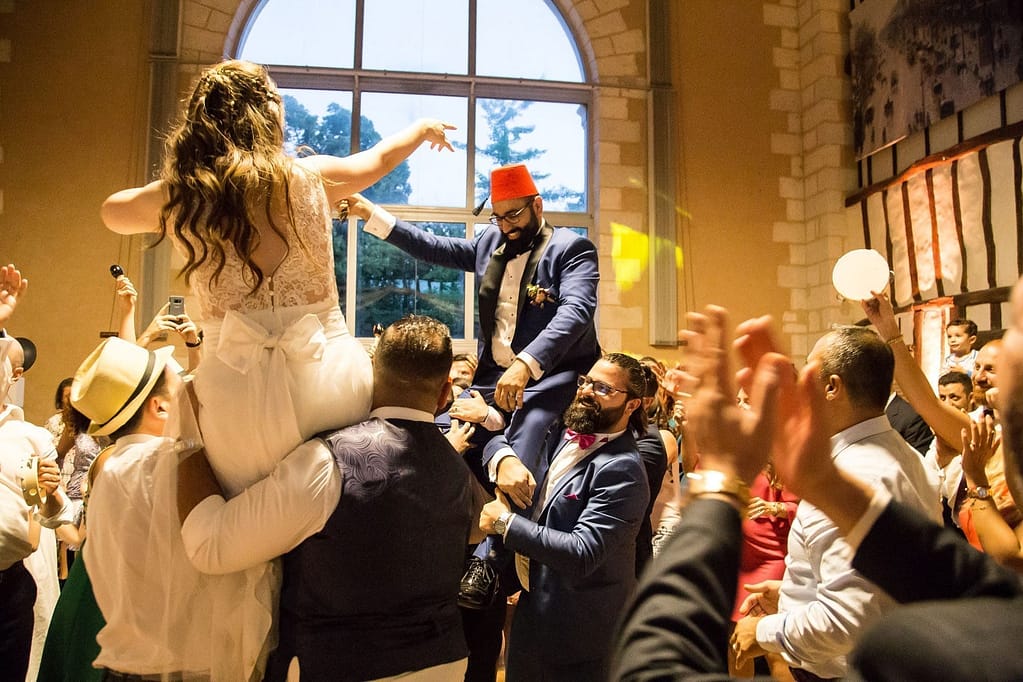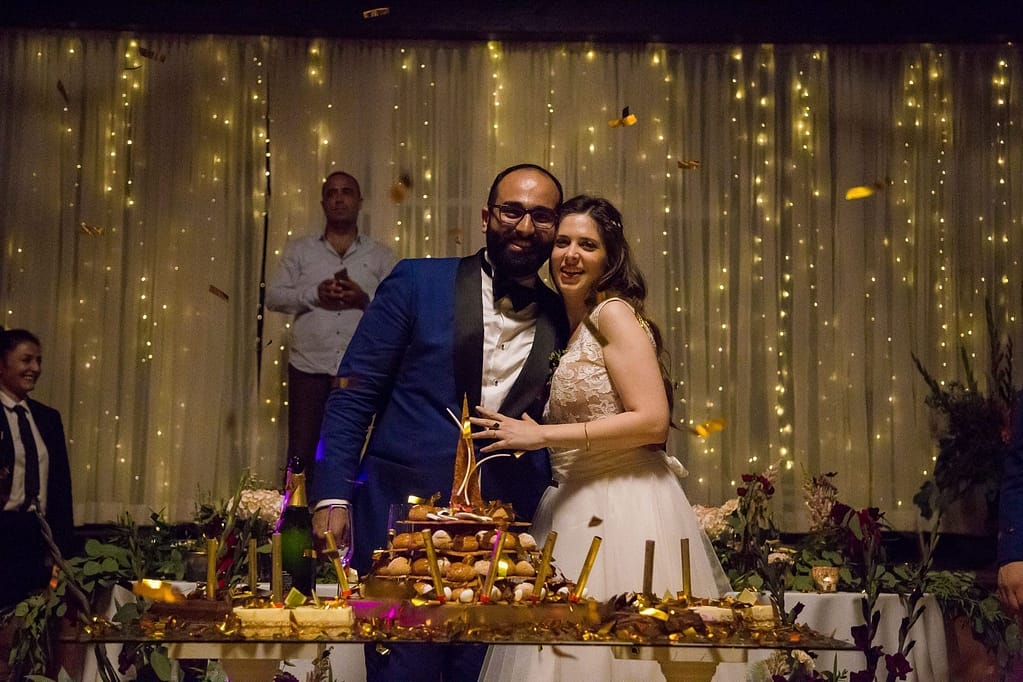 It was the best day of our lives and exceeded our expectations. We strongly recommend this experience. France is a very popular wedding destination, you can find all the suppliers that fit your needs and the wedding style you are looking for. Make sure to start planning a year ahead of time otherwise you might end up celebrating your wedding on a weekday."
WEDDING VIDEO https://vimeo.com/234339849
WEDDING SUPPLIERS:
To discover more venues and start your magical chateau wedding journey in France, explore our Selection  here.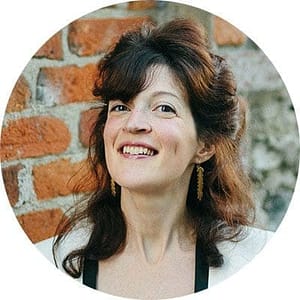 Interview by Ingrid Chavez
Foodie, chateau hunter and founder of the Chateau Bee Selection.
SaveSave
SaveSave
SaveSave
SaveSave
SaveSave
SaveSave
SaveSave
SaveSave
SaveSaveSaveSave
SaveSave
SaveSave
SaveSave
SaveSave
SaveSave
SaveSave
SaveSaveSaveSave
SaveSave
SaveSave
SaveSave
SaveSave
SaveSave
SaveSave
SaveSave
SaveSave
SaveSave
SaveSave
SaveSave
SaveSave
SaveSave
SaveSave
SaveSave
SaveSaveSaveSave
SaveSave
SaveSave
SaveSave
SaveSaveSaveSave
SaveSave
SaveSave
SaveSave
SaveSave
SaveSave
SaveSave
SaveSave
SaveSave
SaveSave
SaveSave
SaveSave