Make green your theme: tops tips to create a sustainable wedding in France
Your wedding is your big day. Therefore, it's hard to think about anything other than making it absolutely perfect. But did you know that the average wedding creates as much 14.5 tonnes of carbon dioxide? Now that's certainly worth thinking about. You don't want to put your foot in it when it comes to your carbon footprint.
Thankfully, however, there's a solution to keep both you and the planet smiling: a sustainable wedding theme. The Wedding Academy's International Wedding Trend Report 2022 has predicted that more and more couples will reach 'environmentally conscious decisions' to 'reduce waste' this year. So why not join them? Just follow our top tips below to create your dream sustainable wedding…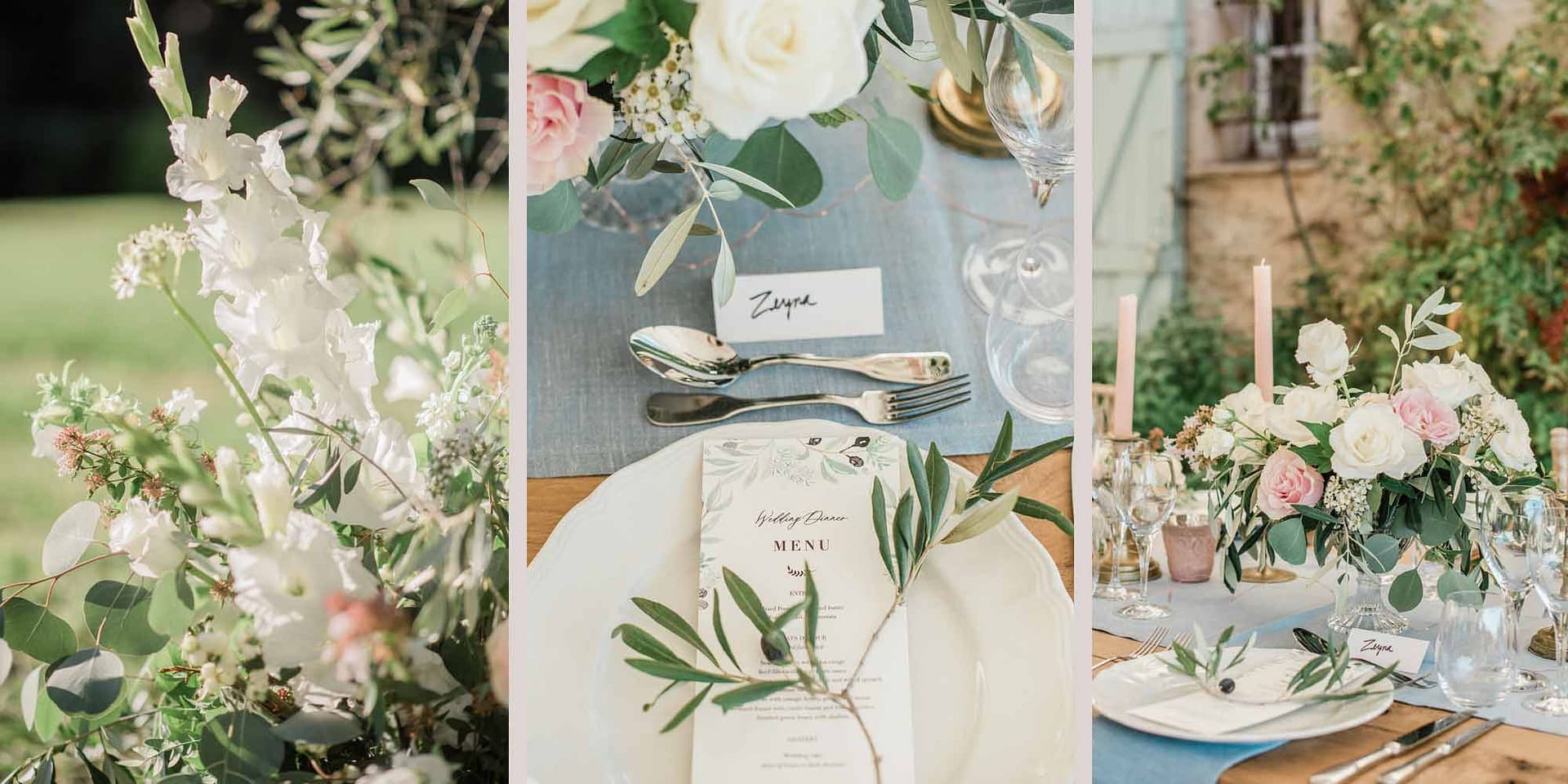 Photo above: wedding at La Ferme. Photo by Visuals by Abbi.
♥ Travelling electric and carbon offsetting
Weddings are all about creating special memories in the company of close friends and family. But getting everyone to your special venue, especially if they're driving, can take its toll on the environment. So what's the answer?
Firstly, you could hire electric minibuses, or a fleet of electric cars, to transport your guests from A to B. This will keep emissions flat. You could also encourage guests to travel as near as possible to your venue by train, as the French railway network is particularly good. The high-speed "TGV" (fast trains) network is electric, too.
Another good option is to offset your carbon footprint. Carbon offset schemes allow individuals to invest in environmental projects around the world in order to balance out their own carbon footprints.
Finally, having your wedding in France often means that you will have your ceremony and reception at the same venue, so you reduce toing and froing on the day.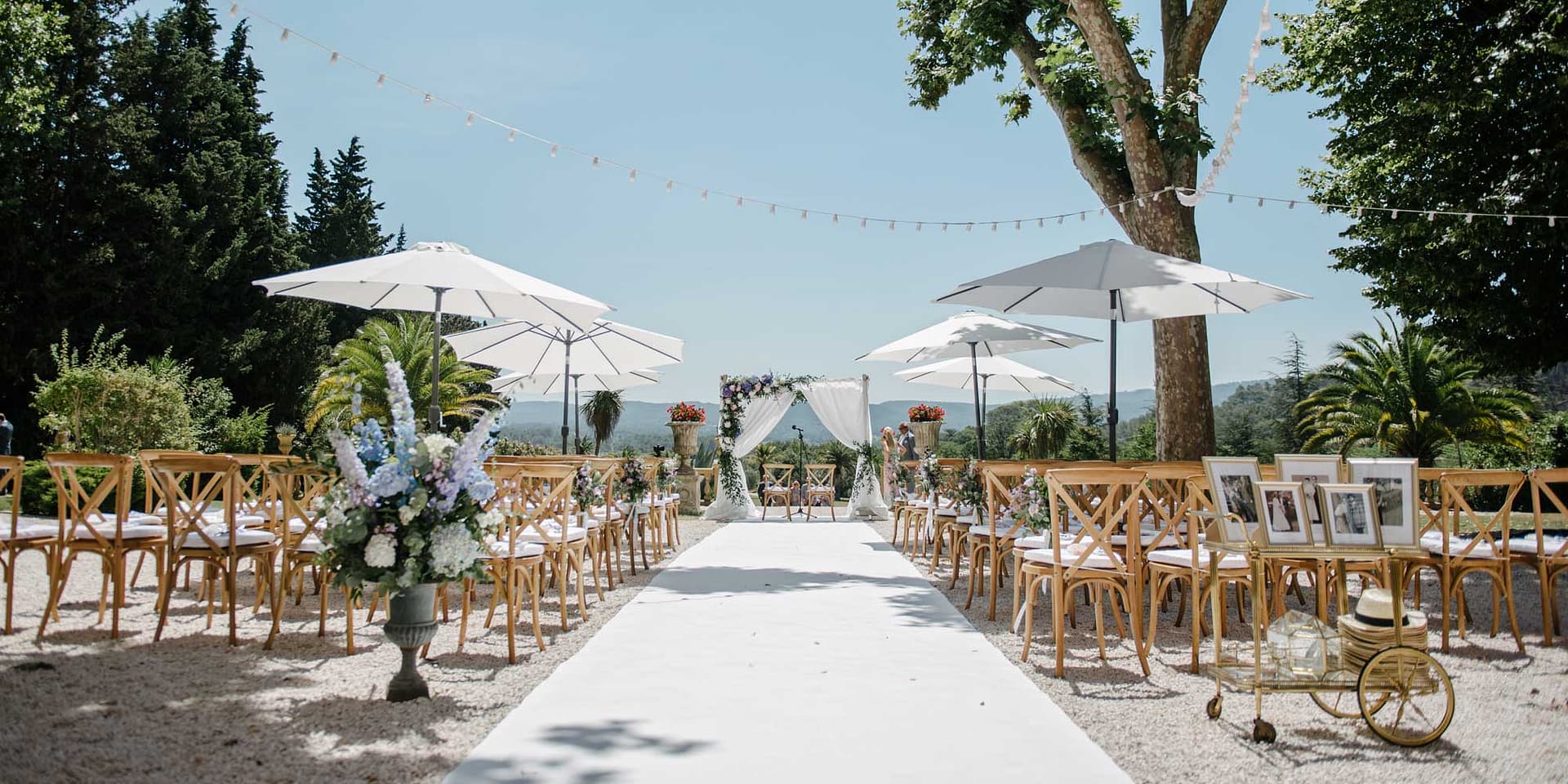 `Wedding ceremony on the grounds of Chateau d'Argent. Photo by Alexandra Vonk.
♥ Save energy
A sustainable wedding uses as little energy as possible so for instance you could swap light bulbs for LEDs (which use far less electricity).
The ultimate sustainable wedding, however, is one that doesn't use much energy at all. Therefore if you aim to get married outdoors in Summer in France, you'll do a favour to our planet! Those hot summer days will provide plenty of warmth – almost as much as that warm fuzzy feeling when you look into your significant other's eyes.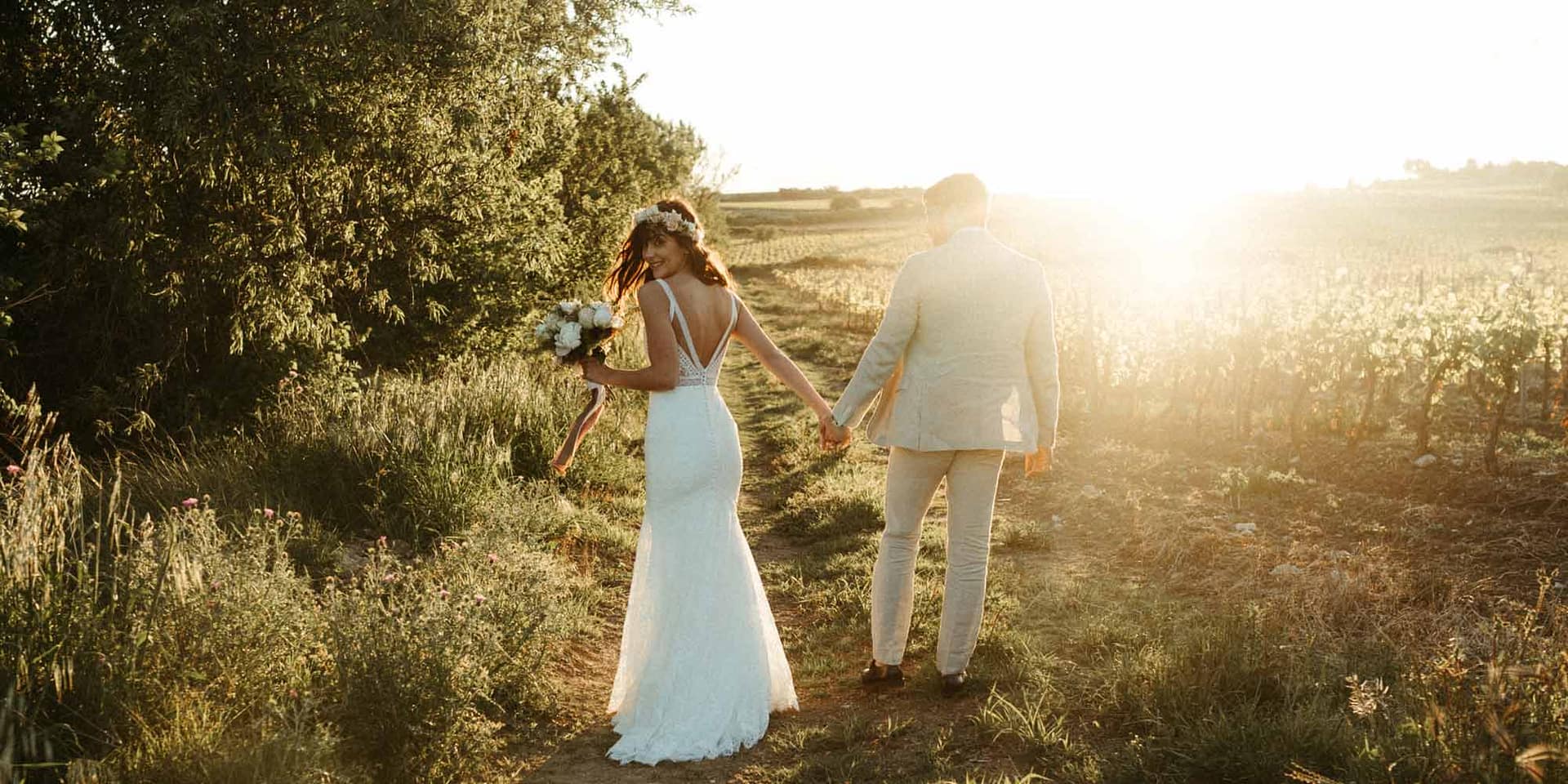 Above: summer wedding at Chateau St Pierre de Serjac
♥ Go digital
Opting to go digital, which means forgoing paper invitations and save the date cards, can help you save both time and the planet. Simply communicate by email and set up a wedding website that lets guests RSVP online instead. This saves precious trees and streamlines the whole process. It's also easier to tell everyone about last minute changes, too.
When it comes to bunting, wedding stationery and confetti, think of biodegradable alternatives: for example, use dried out petals for the confetti and opt for recycled paper when possible.
♥ Make good food and wine choices
Wedding breakfasts are more like wedding feasts. And like all good feasts there's usually more than enough to eat. So much so, in fact, that almost 10% of wedding food eventually gets thrown away. That's not exactly zero waste.
So if you want a sustainable wedding then pick your food carefully. Many French caterers only use local produce, which is ideal and tastes fabulous too! You can always ask for regional ingredients, so they haven't travelled far, or ethically sourced via Fairtrade.
Meanwhile, only use reusable, recyclable, and biodegradable cutlery. Always ask potential caterers about their eco-credentials.
Finally, try sourcing your alcohol from local wineries, distilleries, and breweries. Bottoms up. Carbon down. Even better, some Chateau Bee venues are working wineries and have at heart to produce sustainable wines.
In the words of Floris and Victoria, owners of Chateau Canet and wine makers:
"Any bride and groom that chooses to get married here will be serving wine at their wedding that has a neutral CO2 footprint. When we talk about sustainability, we try to think holistically and look not only at the vineyard but at everything that relates to our business. Our sustainability policy is anchored in three pillars: eco friendly, carbon friendly and social responsibility."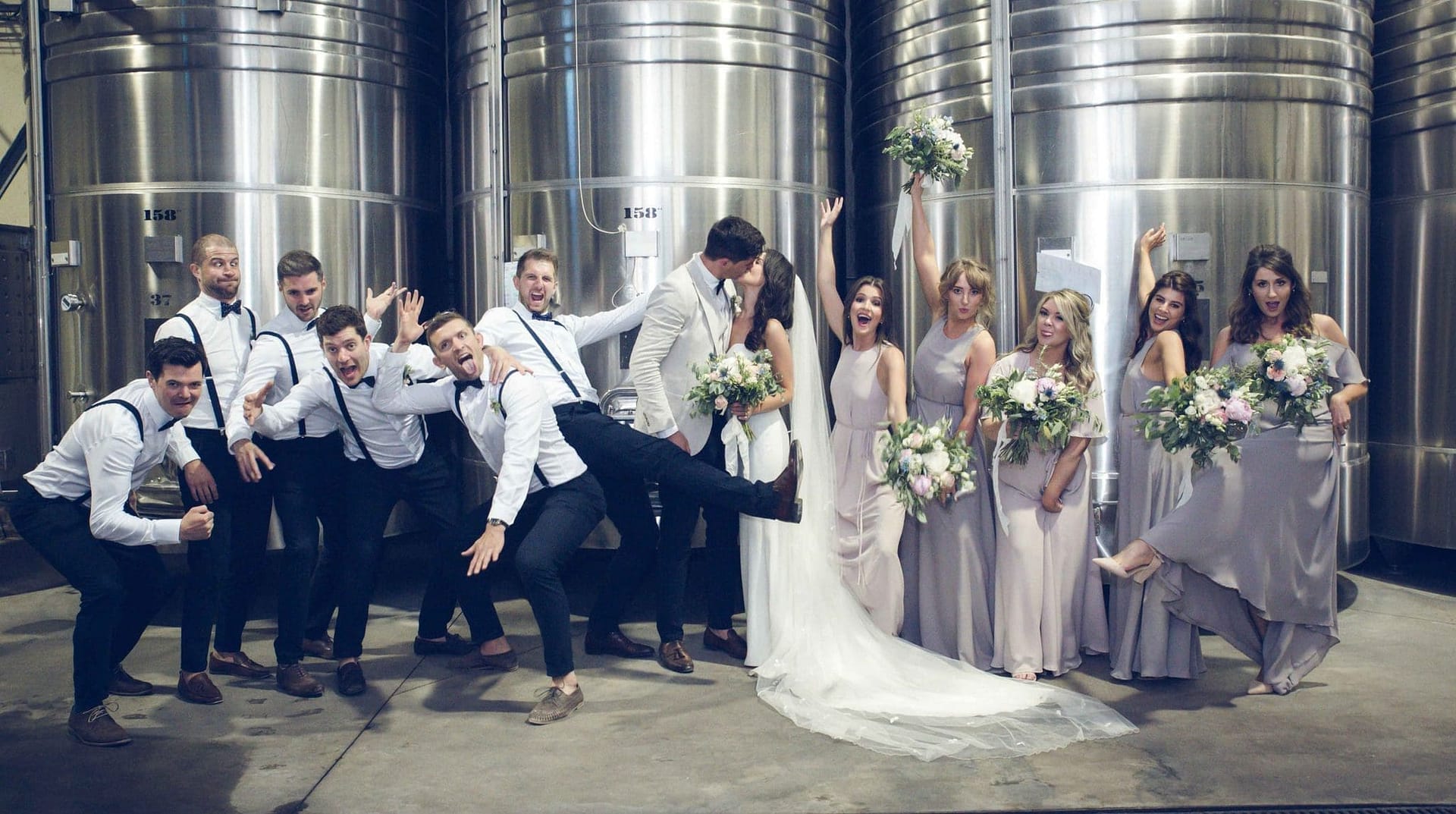 Wedding at Chateau Canet
♥ Flower power
Flowers are an integral part of any wedding. But did you know that many beautiful blooms are shipped from Africa, South-East Asia or South America?
Instead, we recommend buying local seasonal flowers. Sustainable florists – which are sprouting up everywhere these days – can supply these for you. They'll also avoid plastics, floral foams, and producers that use harmful chemical fertilisers.
Some of the Chateau Bee venues can even offer floristry from their own garden!
The owner of Domaine du Trèfle, Shelley, comments:
" I've always been very conscious of the impact that our lives have on the planet and I think this is  becoming more important for us all, year on year. Having worked within the floristry industry I have seen first hand the use of plastic and foam, and the many miles flowers can travel to reach a venue – often further than the couples! Within my own floristry I am striving to offer an alternative with low impact and foam free techniques. Growing many beautiful blooms in the cut flower garden at Domaine du Trefle has also been an important part of being more sustainable and a dream many years in the making. It is absolutely thrilling that the bridal bouquets include many fresh seasonal flowers grown lovingly at the venue from seed to bloom – something which I think also makes it extra special. "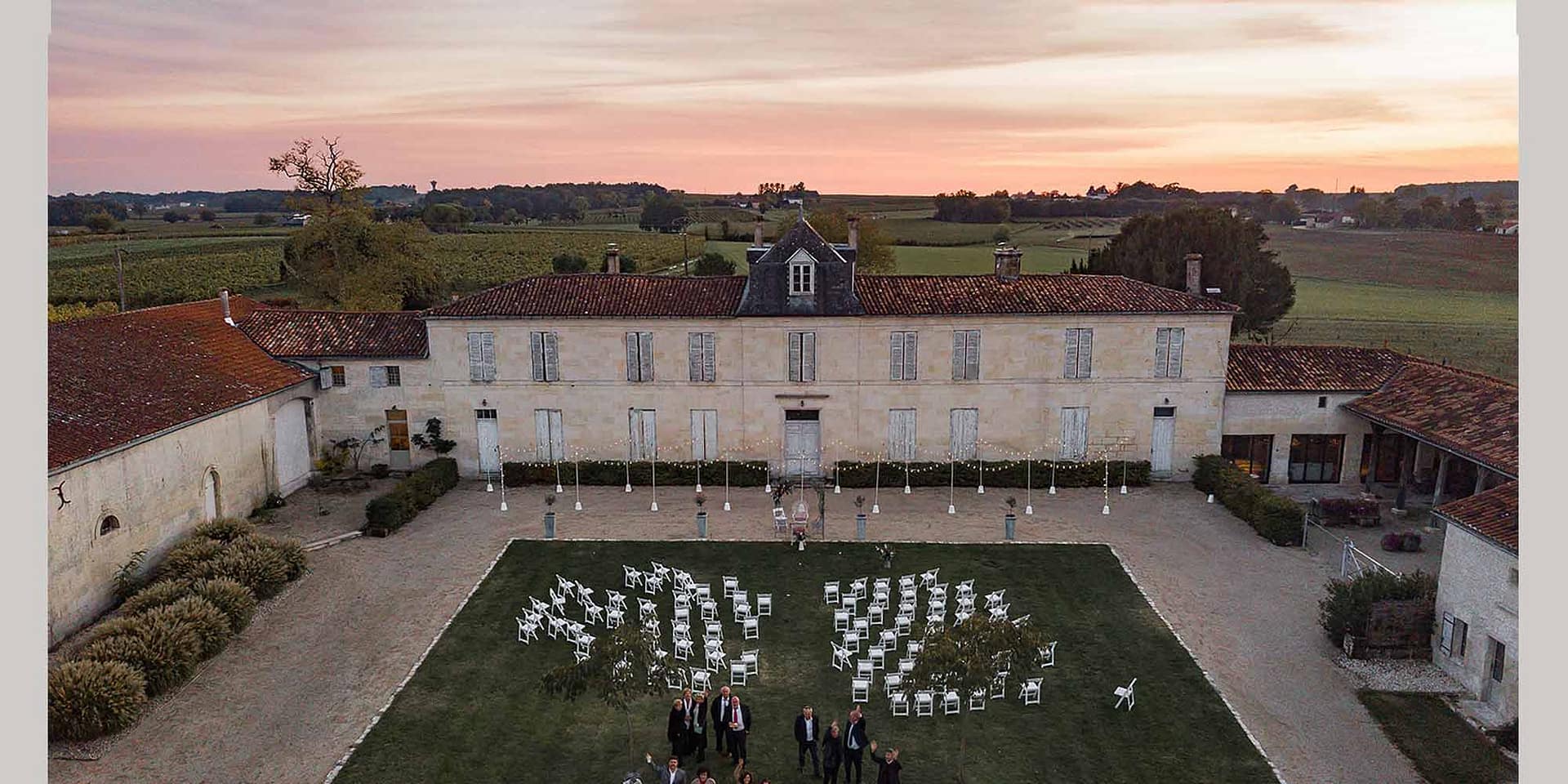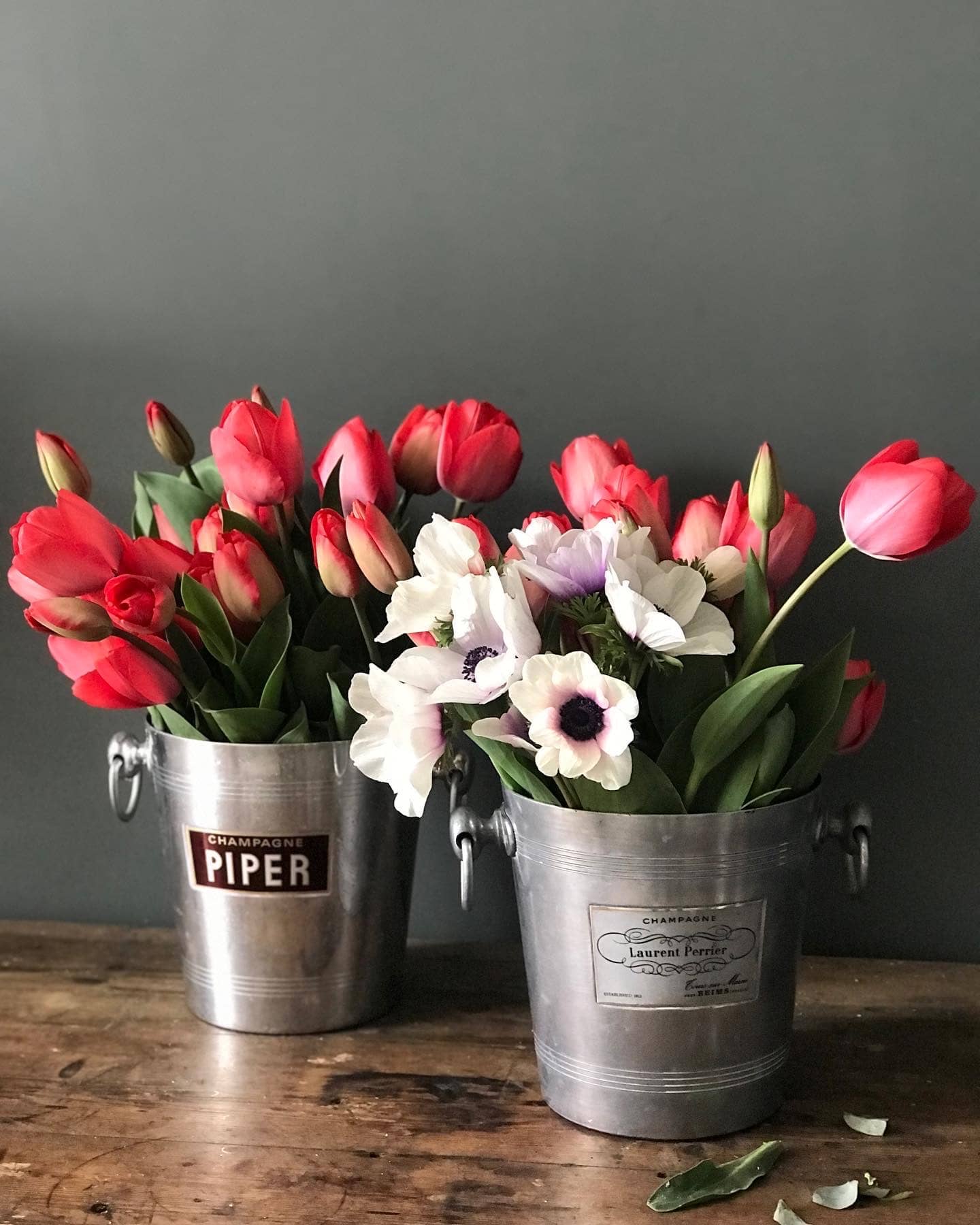 Wedding at Domaine du Trèfle and floristry by @thepetaldrop
♥ Choose sustainable gifts
You can do so much with a wedding list these days and some can even offer sustainable and Fairtrade products.
Alternatively you could ask your guests to make a charitable donation to an eco-friendly cause.
When it comes to wedding favours, you'll have plenty of choice if you decide to offer French local products as a keepsake. Alternatively, for a thoughtful touch, why not make your own favours, for instance by preparing hand-made little jars of jams?
♥ Waste nothing
Here's one final fact: a typical wedding produces approximately 20kg of plastic waste. This means UK weddings in total create almost 5,000 tonnes of plastic every year – the same weight as 47 blue whales.
Therefore, if you want a sustainable wedding, swap normal tablecloths for hessian or hemp ones and for the brunch on the day after the wedding, use recyclable glassware and bamboo tableware. Not only this is a more sustainable approach but it will also result in your tables look fantastic!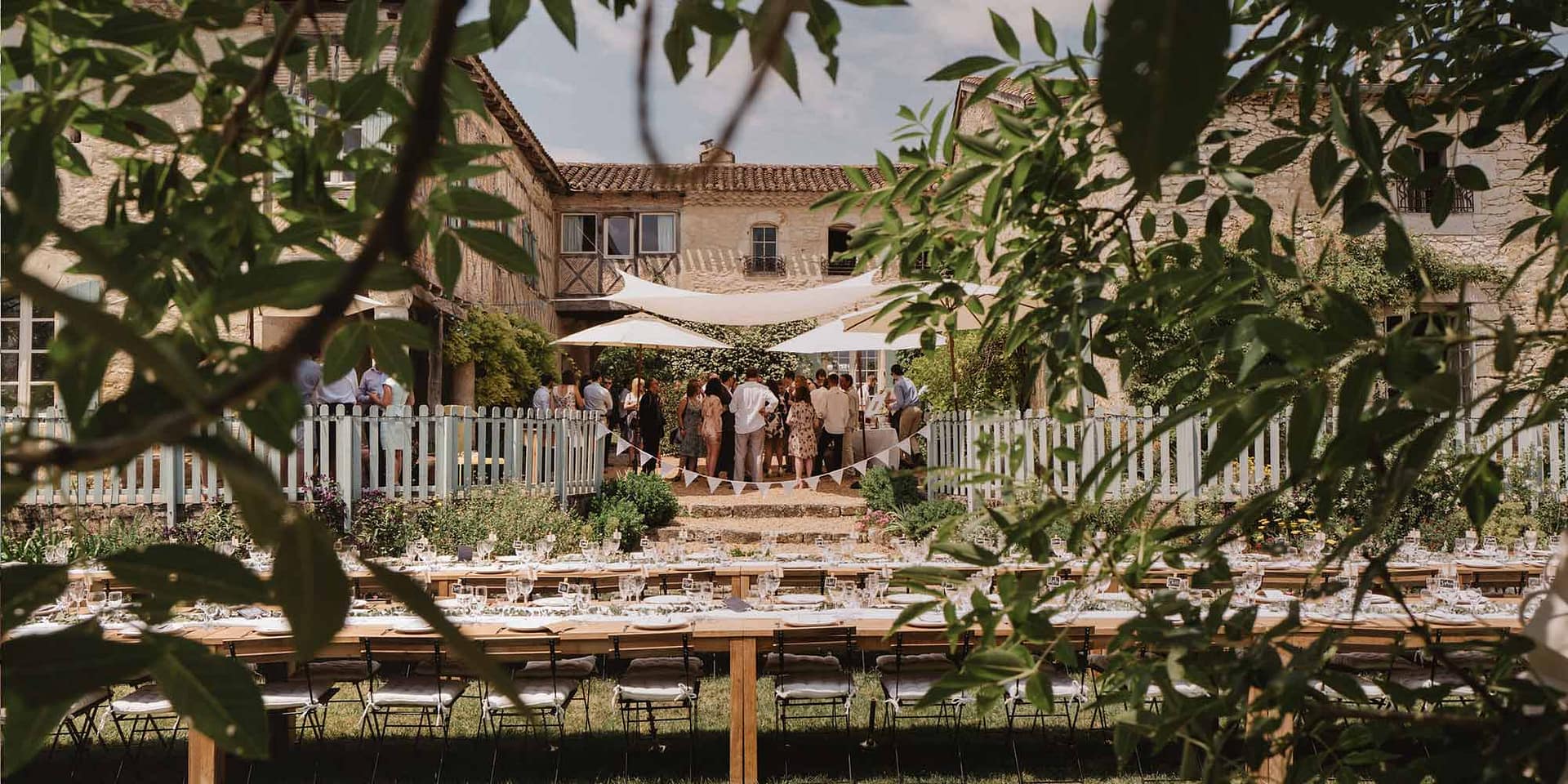 You could also decide to offer your unused food to food banks or have it turned into compost. Zero waste means giving everything a new lease of life.
Above: Chateau de Puissentut
♥ Find a sustainable French wedding venue
All the above is made much simpler, of course, if you can find a venue that specialises in sustainable weddings. Then you can work together to find planet-friendly solutions that work for you.
Thankfully, there are now a host of venues that can put sustainable values at the very heart of your wedding. In fact, we've handpicked some our favourite sustainable wedding venues in France right here.
Just imagine it. You'll have something old, something new, something borrowed, and something gloriously green to remember forever.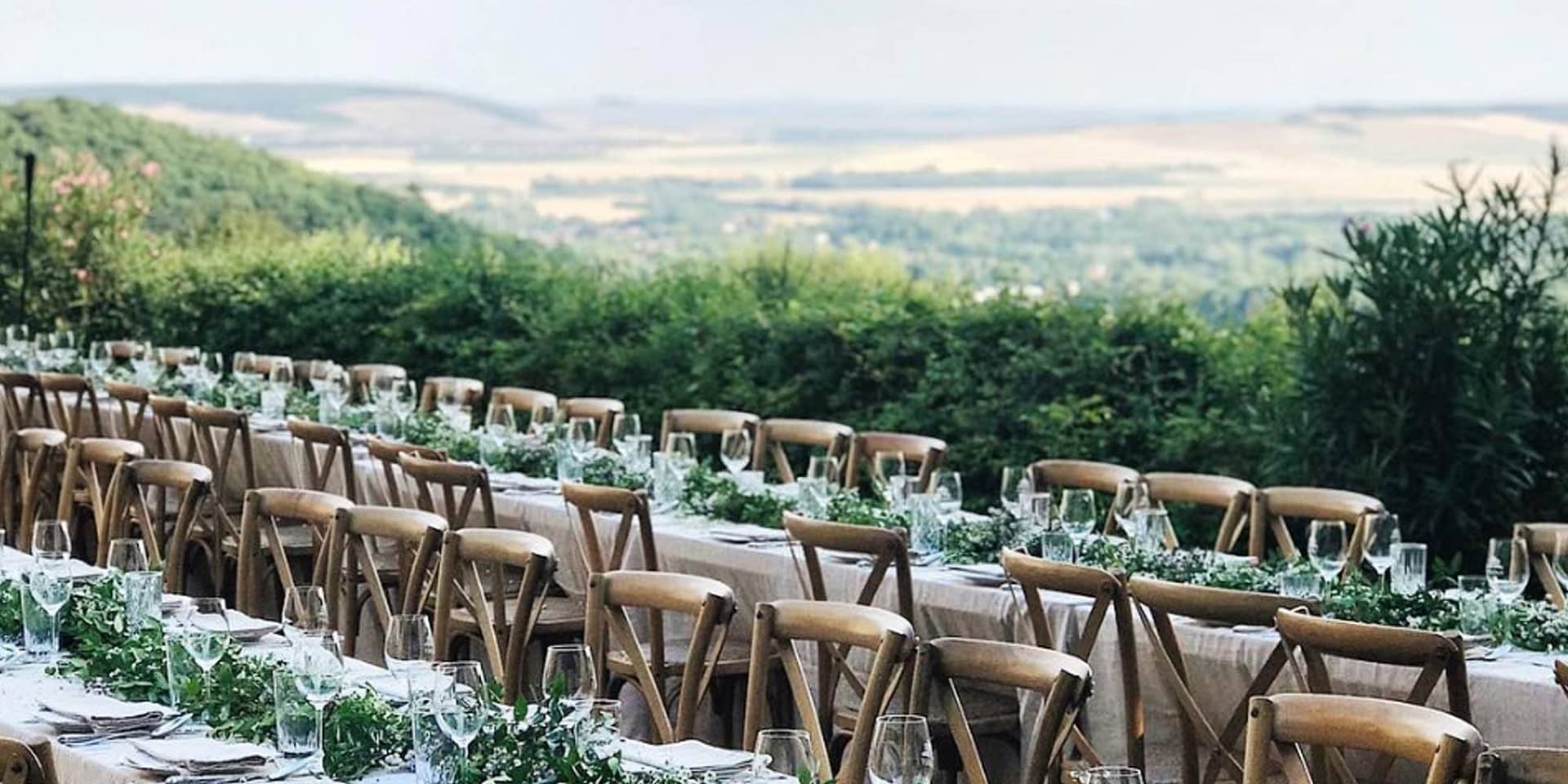 Photo banner: VisualsbyAbbi
Do you need a hand to find that perfect wedding venue in France?
To discover more about any of the venues listed above or if you need help in your search of the perfect French wedding venue, feel free to drop us a message!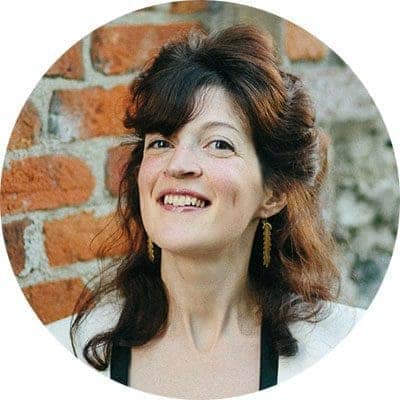 Sustainable weddings in France by Ingrid Chavez
Foodie, chateau hunter and founder of the Chateau Bee Selection.