Planning your wedding in France used to be a daunting process: you might not speak French, be far away from France and have no idea on how and where to start the process. Now, with help from the Chateau Bee, your whole wedding planning experience will be a piece of cake.
The Chateau Bee Selection is unique amongst wedding directories… we don't abandon you once you have found your perfect venue. If you think you'll need help with the wedding planning, we'll be more than happy to point you in the right direction and recommend some of our tried and tested partners.
Plus, the cherry on the (wedding) cake is that with some of our partners you will get a 5% discount off the normal prices!
Today, we would like to introduce our partner Laure and her agency Happilys Events based in Dordogne.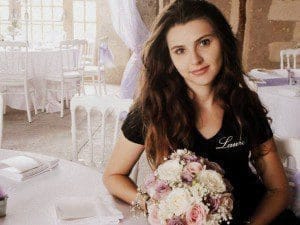 We chose Laure as a partner in Dordogne/South West of France because we love her vision of weddings and her fresh, stylish approach. Laure's enthusiasm and attention to detail is really reflected throughout the wedding process.
A wedding planner in Dordogne since 2014, Laure was previously wedding assistant in Los Angeles, USA. Full of various wedding planning experiences and know how, she came back to Dordogne, France, the area where she grew up, to create her own business. Today she tells us more about Marylou and Marc's magical vintage chic wedding.
STUDY CASE: Marylou & Marc's vintage wedding in Dordogne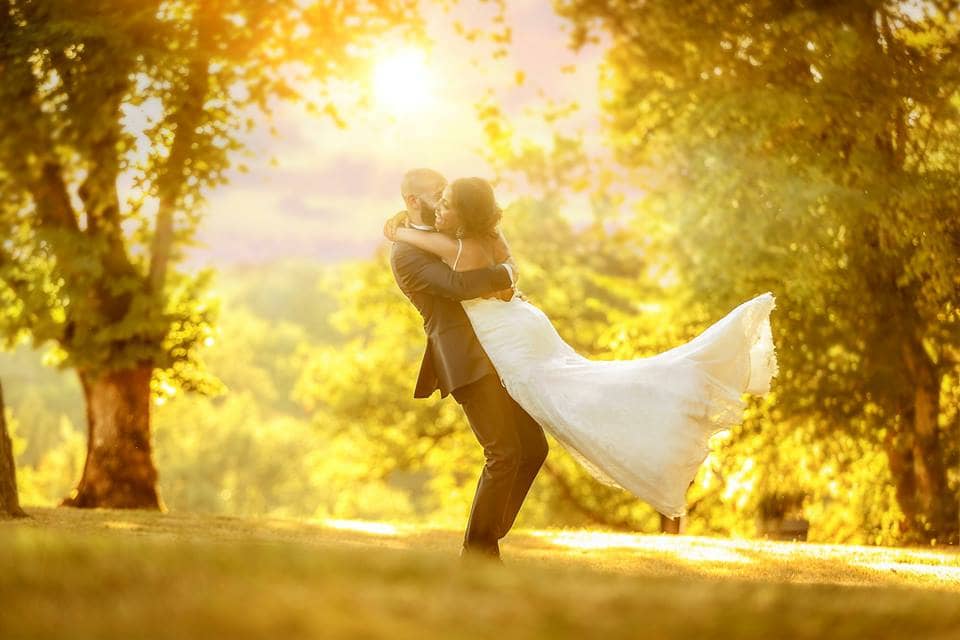 Laure explains: "Marylou & Marc chose Dordogne because Marylou's grandma lives here and it reminded her of her vacations, and childhood happiness. They absolutely wanted to escape the "Parisian jungle" where they currently live.
When we first met, we were like "connected". Their project was so interesting…it was the beginning of an amazing adventure and eventually … friendship!
Marylou is auctioneer and wanted a "vintage wedding" featuring antiques and beautiful objects from the past : tableware, furniture, decoration … so it was out of the question to rent normal wedding furniture!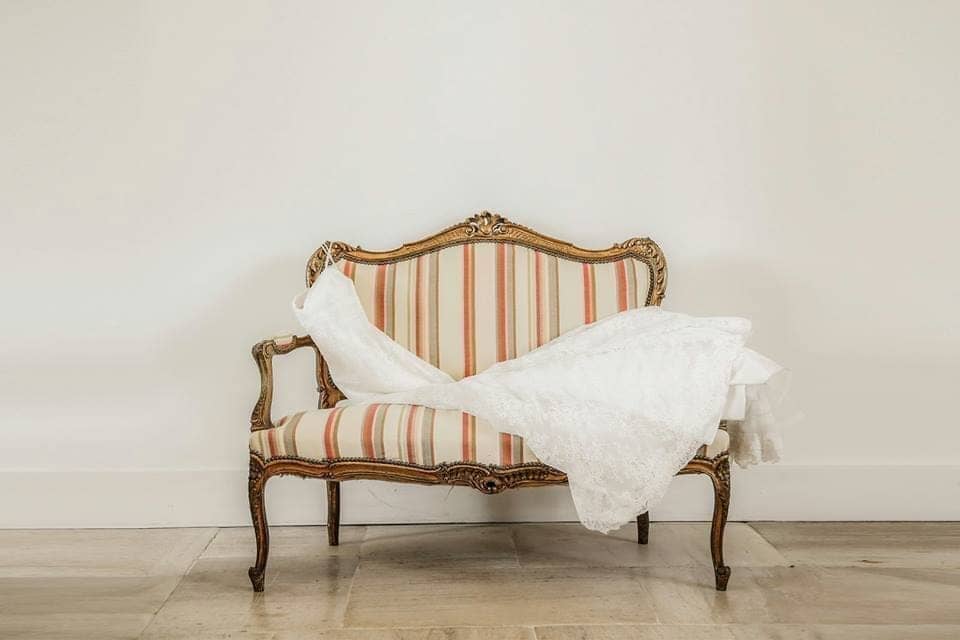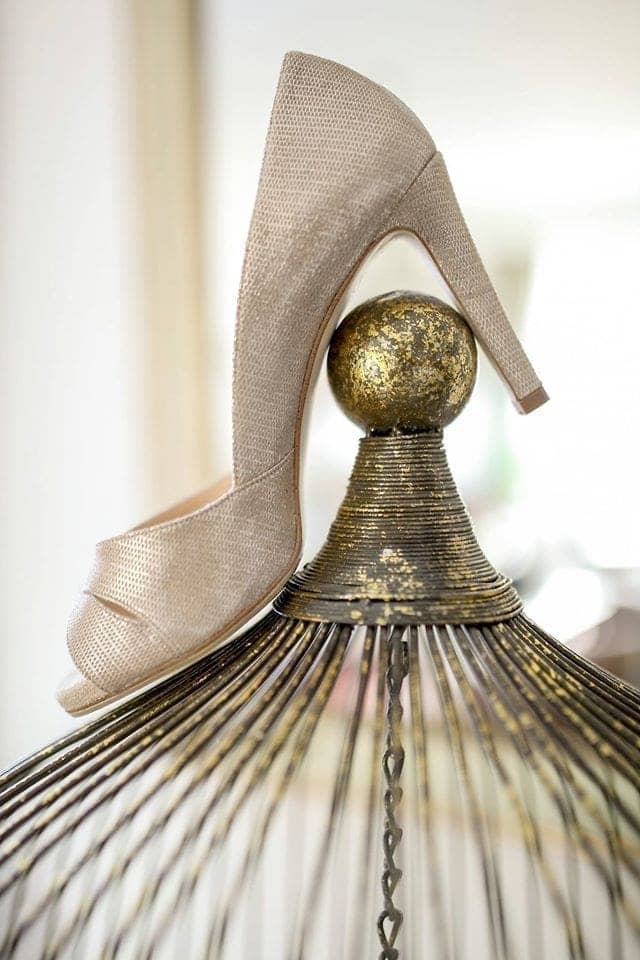 No more than 2 visits were necessary to plan the wedding, as I was available for them at anytime despite the distance (thanks to the Internet, phone calls and many texts!)
Their dream became reality on the 3rd September 2016 after 1 year dedicated to organisation. Time to set up the decoration and coordinate the D-Day!
The bride and groom wanted an outdoor reception but were scared about the weather. We compromised and found an amazing transparent marquee.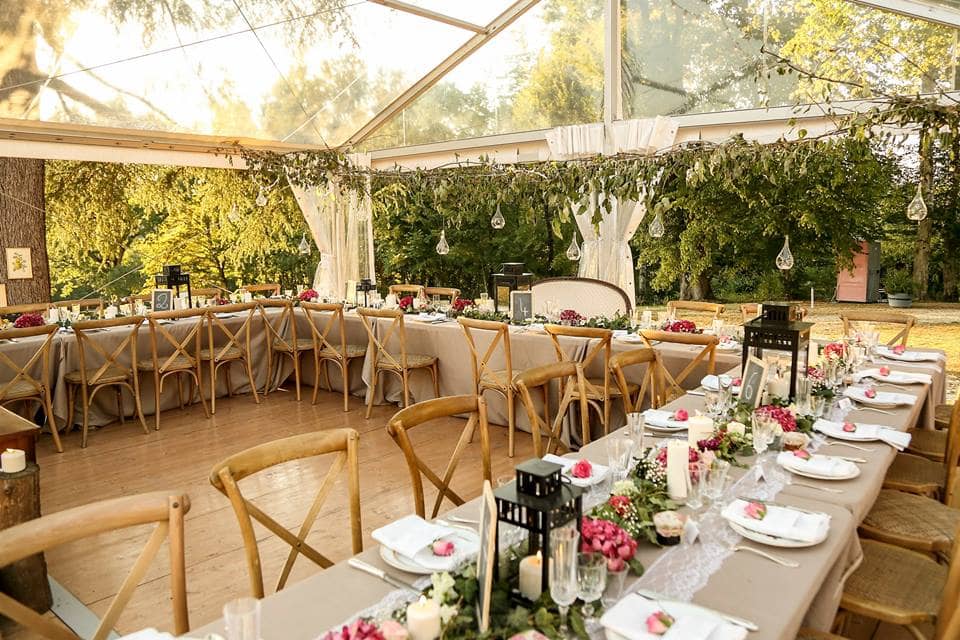 On the day, the sun was shining! We opened all the windows and the clear roof was perfect to display the huge cedar tree illuminated at night.
For the decoration, we mixed natural textures and vintage objects: wooden chairs and handmade linen tablecloths were the basis. We added on top some lace runners and a garland of fresh bright flowers. A lot of candles and lanterns (another one of Marylou's obessions) complimented the look.
Marylou found old cotton napkins in her grandma's house and in each one we placed a fresh rose. Her grandma had another important role in the wedding: the favours (handmade marmelade!), made with love!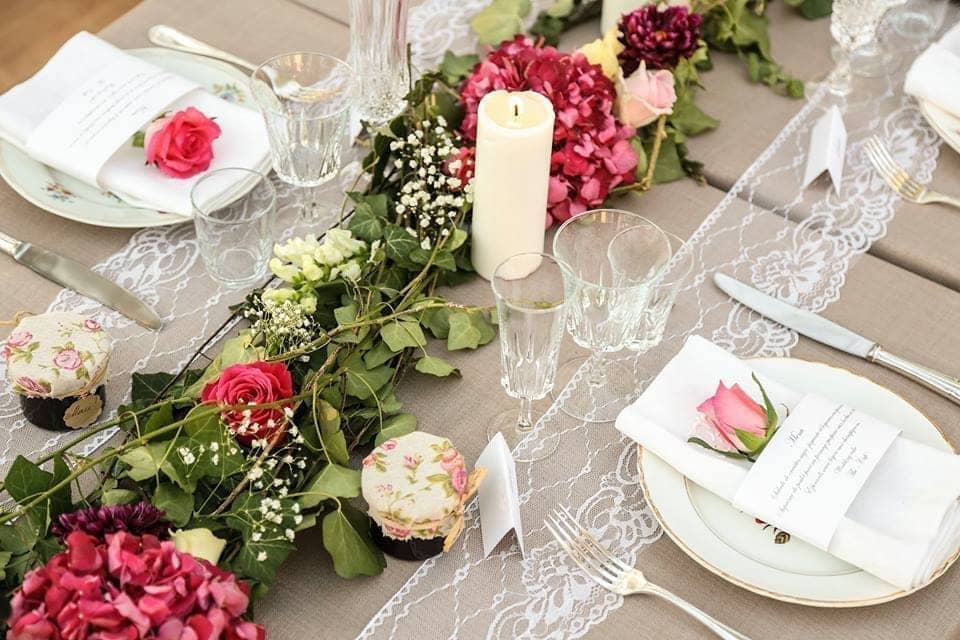 We also found the perfect rental company which provided vintage tableware: offsuit plates, silver cutlery, crystal glasses…we even sourced a second-hand vintage sofa for the bride and groom!
We created an intimate place, where the guests found the famous guest book, the box, some candies, blankets and dancing shoes! We put everything on an old wooden desk and customised the tree with vintage frames.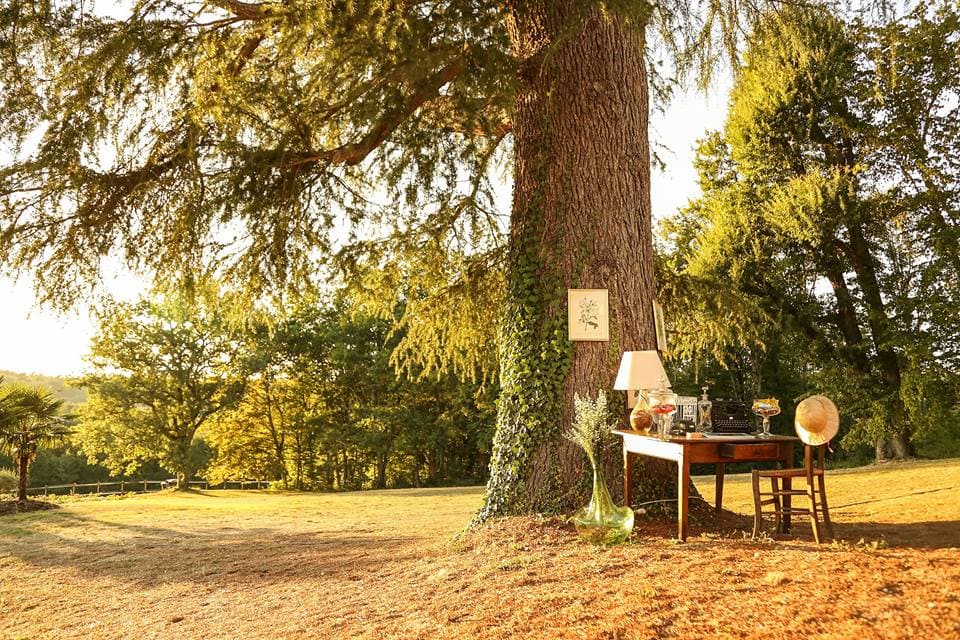 As for our photobooth, it was made of two old wooden farm doors adorned with fresh flowers, an old armchair and vintage frames. A place really appreciated by guests during the cocktail!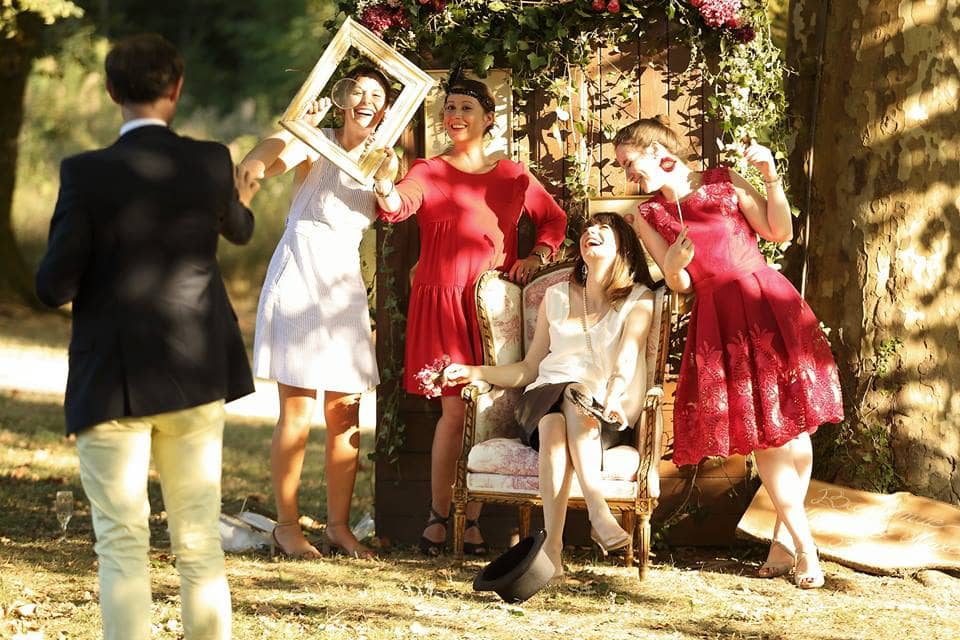 After dinner, the wedding cake was a great success, thanks to the amazing 3D cake toppers which perfectly represented the Mr & Mrs !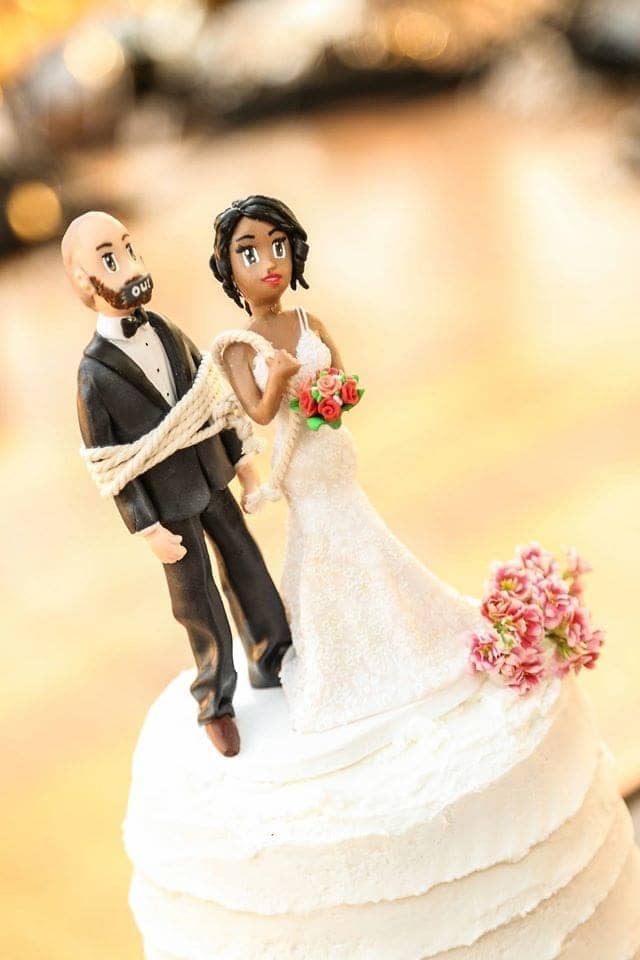 Time for the band to play and for the guests to enjoy the rest of the night, full of stars and memories…"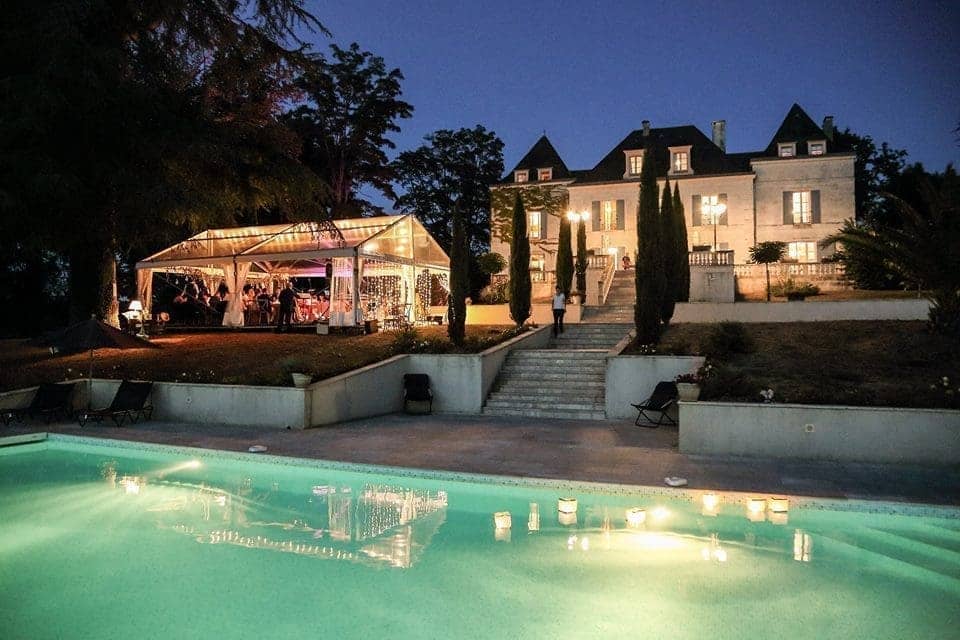 Credit photos : Luc Fauret
Venue: Domaine de la Fauconnie
If you would like to know more about the wonderful agency Happilys Events check their website here.
And remember: if you book a Chateau Bee wedding venue, then you'll get 5% discount off the the price of Happilys Events.
A bientôt! xxx
Ingrid, at The Chateau Bee Selection