French wedding photography
Over the years we have built a strong network of talented suppliers in France, from DJs to photographers and make-up artists without forgetting florists and caterers… you name it, we've got it! As with our venues, only the very best make the list.
Today we focus on Simon Whitten (aka Firehorse Photography), an English wedding photographer and videographer who has been working in France for 13 years.

We love his work and are chuffed to bits to introduce him to you today.

Here, Simon provides some expert advice to guide all the brides and grooms planning to get married in France.

He will also be talking us through the beautiful, luminous wedding of Chloe and Ryan that took place at Chateau Beau-Cerf, a Chateau Bee selected venue.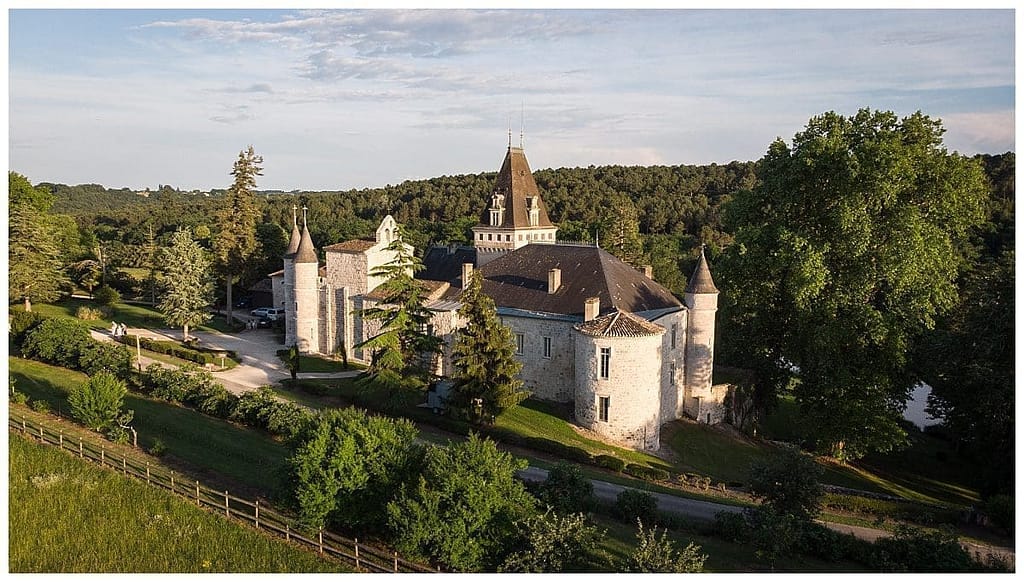 How long have you been a photographer?
At the time of writing, officially this is my 19thfull-time year, though prior to that I spent 5 years studying and working in photography & design. To date I have had the privilege to have captured somewhere between 650-700 weddings on 4 continents (South America and Antarctica still elude me…)
You are from the UK. What brought you to France?
It's a long story, but the short version is a love affair with the country that began in childhood and developed from there leading to us moving here permanently in 2016.
Are weddings in France different from weddings in the UK?
Yes! For one thing, for 95% of my clients they are 'destination weddings' ie, 95% of my couples are not resident in France, but typically from; the UK, US, Canada, Australia, Ireland or Scandinavia, – essentially English speaking as a first language or very good second.
The biggest 2 differences are then that the weddings tend to be multi-day events and I get booked for 1, 2 or 3 days, but mostly, 2 days. Second, the weddings tend to take place later in the day, (4-7pm ceremonies compared with typically 12-1pm in the UK) and are mostly outdoors, more relaxed and dare I say, more atmospheric as a result?!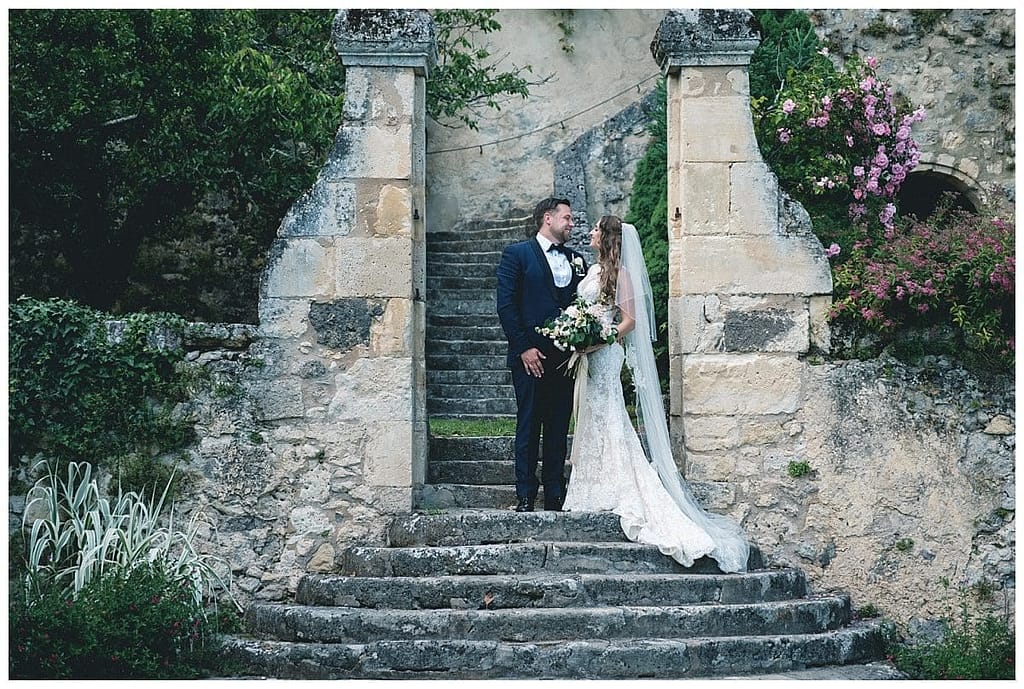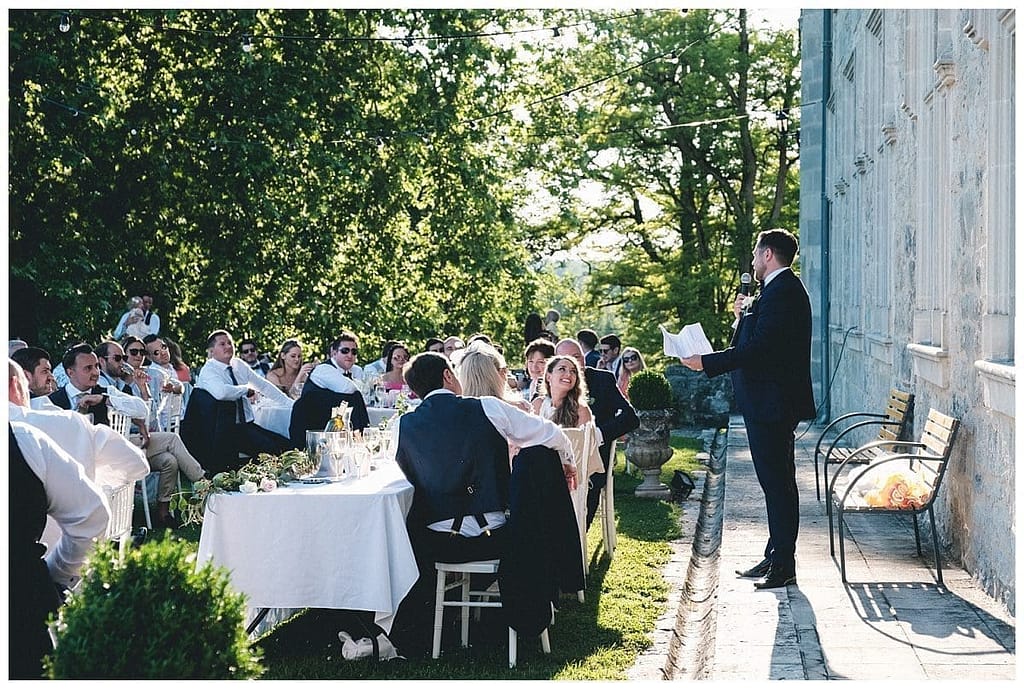 How long in advance should couples worry about booking the photographer for their French wedding?
Well it's a good question and obviously, the earlier you look, the more likely availability and conversely, the closer to the date, availability becomes increasingly limited. My own bookings tend to be anything from 3-18 months normally with most happening 9-15 months prior to any date and it is not unusual to have in excess of 10 enquiries for the same date with most dates being booked within the first 1-3 enquiries.
Now talk us through this beautiful wedding at Chateau Beau-Cerf…what were the highlights of the day for you?
That's an easy one, the couple, Chloe & Ryan. Some think that weddings are about where and what, ie, the venue and the 'stuff', but actually what is of far more importance is who. I've always said this and continue to say it on my website and that is the photographer/client relationship is key. From both of our perspectives, booking the 'right' photographer based primarily on style and personality and then working together to ensure the results happen.
The single most important key to unlocking results is prior meeting and around 95% of my clients do this by either booking the optional day prior coverage option, or if that is not possible for whatever reason, making time for a studio visit. It's one of those things that is very difficult to describe, but 19 years and 650+ weddings continues to prove this to be fact. Skip this and you skip results, it's as simple as that.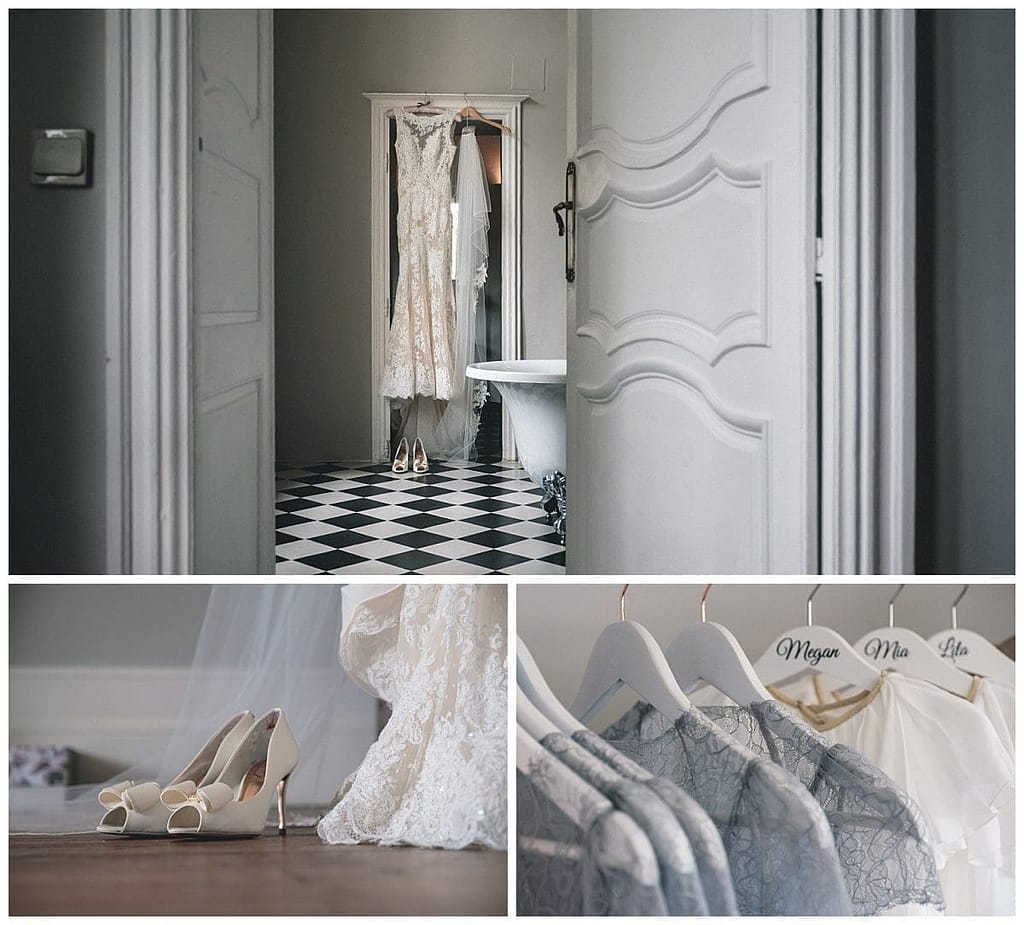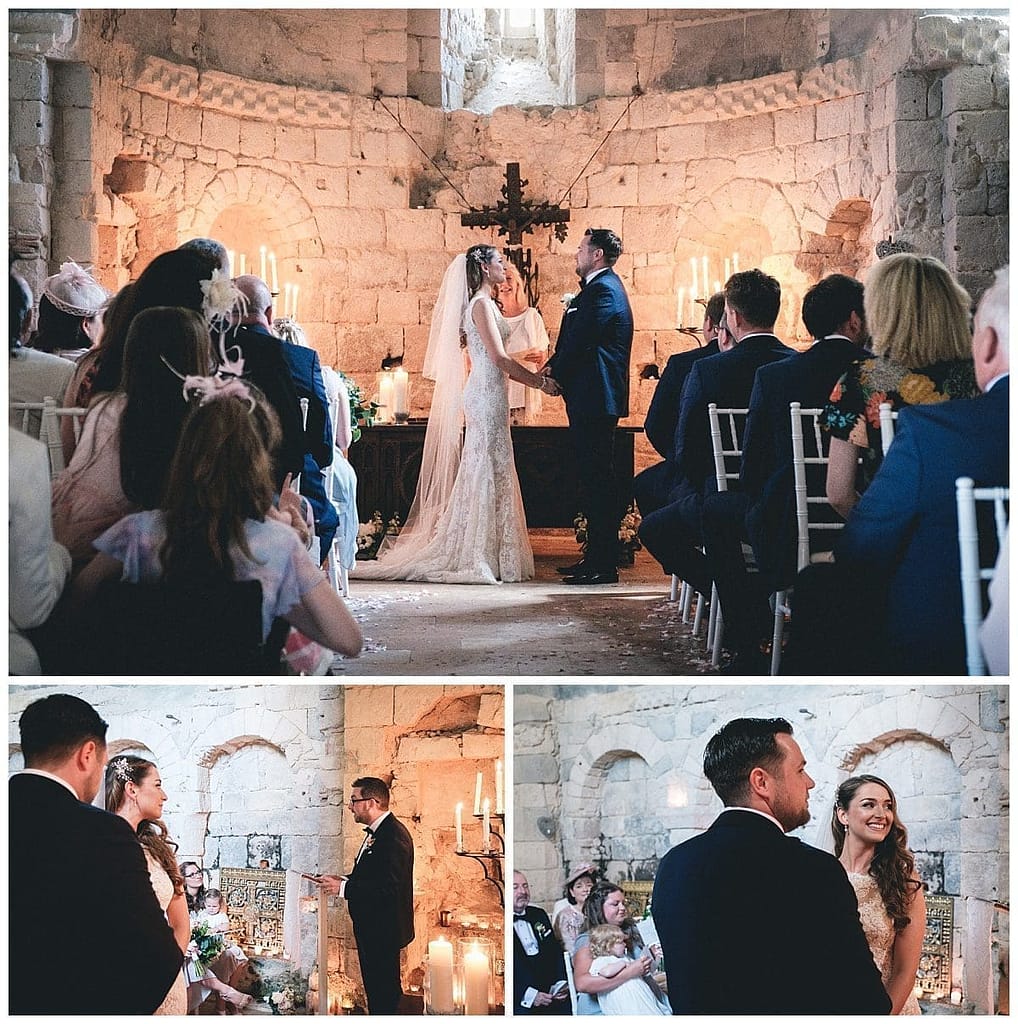 Why do you like this venue, what makes it unique?
Well first of all, it was one of two venues that I first established a relationship with before moving to live in France full-time. I have worked there to date at least 12 times now so know the place and staff very well.
All venues of course are unique and each has it's individual character and Chateau Beau-Cerf has a great balance of indoor and outdoor space with my personal favourite (to date anyway!) rooms for bride/groom prep. But as above, it's never the venue that 'makes' the wedding, rather who is getting married and the people at the wedding.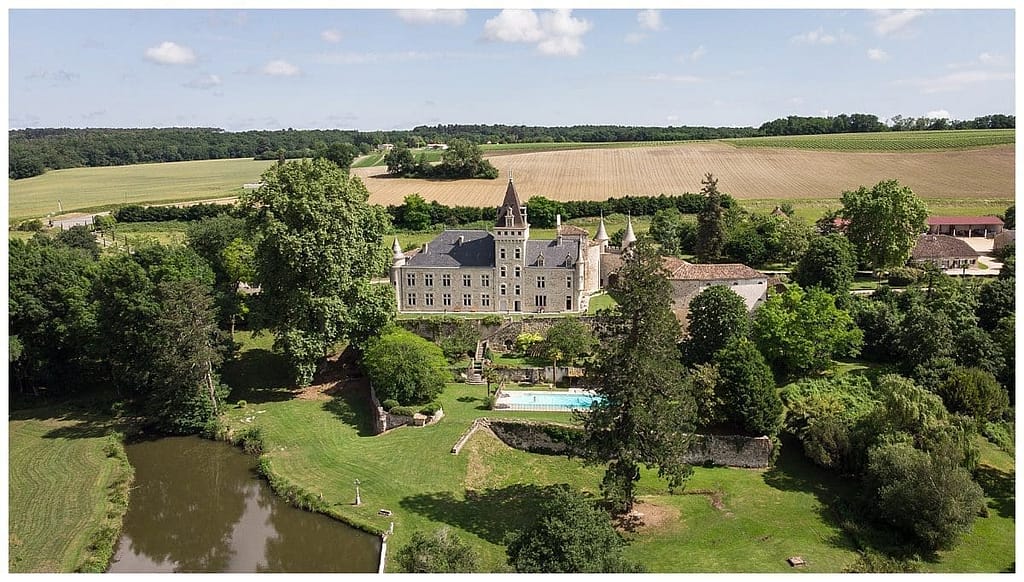 "Capturing memories"
Wedding photography top tips:
And finally some tips for our readers, what is the secret for good photos at a wedding?
I will kind of bullet point this for sake of brevity because I could write a book on the subject, but for the purpose of this blog post…
• Consider the legacy of your wedding
your actual memories and the physical memories (the photography and video results). Leading up to and including the day itself, because most are focused on the ephemeral, – the stuff that is for just one day, – food, drink, cake, flowers, band, dress, shoes, even venue… but the day after, it's all just a memory and memories do fade with time. But if it's captured well, it will both add to and preserve those memories for a lifetime.
• An investment
Following on from A: so that makes the capture and presentation of a wedding an investment rather than an expense so should be considered as one, ie, skimp on the budget in regard to the capture and preservation (print/book/album) for the sake of some chair covers or table favours half the guests will leave behind anyway, then it's probably going to be a point of regret after the fact. The summary is that when you do the math, the cost of wedding photography/video can cost just pennies per day spread over a lifetime. It's not a wedding day expense but a lifetime investment.
• Book the best
So book the best photographer/filmmaker you can. And I don't just say that because I am one, but because I regret not doing so from my own wedding and I genuinely believe this.
• Find that connection
Book a photographer who visually and personally engages you. All my clients report back this is why they selected me. You should do the same regardless of whether that photographer is me or someone else. It should not just be about some previous results you have seen, but who they/we are because we will be an integral and intimate part of your wedding like no other supplier.
• Meet prior
As previously mentioned, I believe this is the key to unlocking results. At least the results I achieve anyway and around 90% of my clients book day prior coverage which includes; meeting, walk & talk site recce/practice photoshoot and low-key coverage of the planned evening event which is usually something like an informal 'meet & greet' drinks reception and BBQ or pizza etc. As mentioned, it 'unlocks' results on the wedding day that would not otherwise exist.
• Consider video
Or as I prefer to call it, filmmaking (as video can have a few negative connotations). It's a whole other subject but from what I hear in general, it is the single biggest regret couples report after their wedding, – that they wished they had had some form of video capture. I offer both (photography AND video) and around 70% of my clients book that 'best of both worlds' option.
French wedding advice:
More generally, what are your top tips for the brides who are planning or are about to plan their wedding in France?
• List your priorities
…before doing anything. Base this list not just on the day, but how it might impact the rest of your life after it's all done & dusted.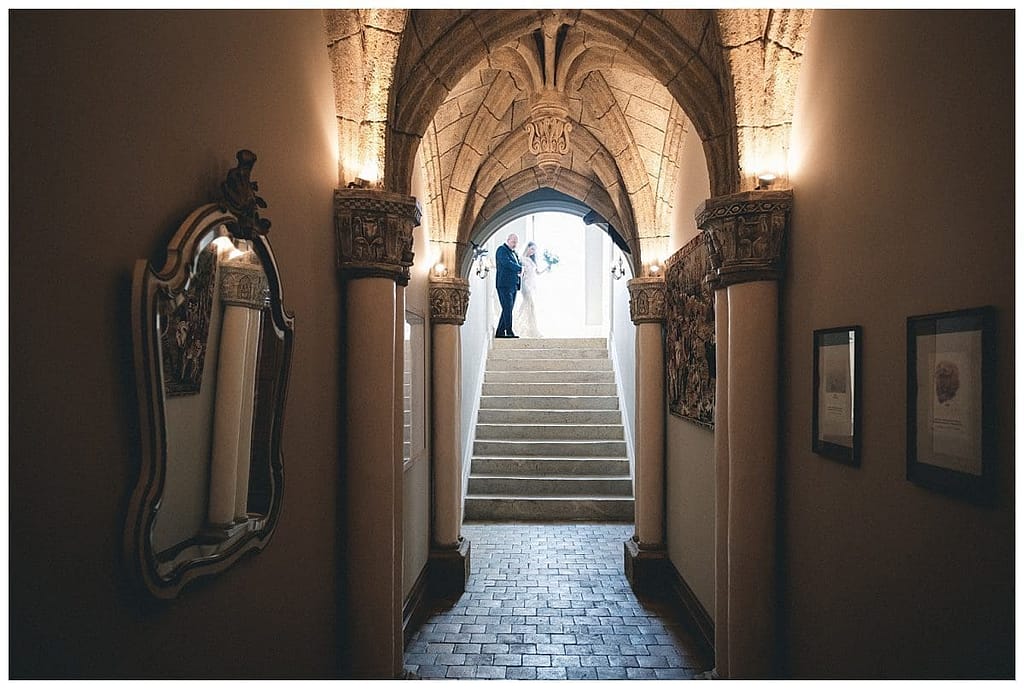 • Research, research, research!
• Trust the venue and planner
Venue and planner recommendations can generally be trusted, at least the one's I work with and the majority of the bookings I take come from some form of referral, but as above, also do your own research and do not take any referral on blind recommendation.
In turn, I have my own 'little black book' of trusted and recommended suppliers including; makeup artists that don't make you late, bands that fill not kill the dancefloor, florists that not only produce a beautiful result, but actually turn up… It's like most things in life, – if you book quality, you will generally receive quality and an amazing experience that you will cherish forever.
Buy cheap/skimp/cut corners and that thing will probably turn out to be a complete waste of money, unrepeatable and a source of regret. That is not to say everything you book should be expensive, – that is not my point, but back to Point A: which is first consider and then plan based on your priorities. Ultimately, every wedding is…or at least should be, about people and not 'stuff'.
My clients are my principal priority because it is from them that the results I achieve come and therefore my business and personal satisfaction of a job done well.
Merci Simon for taking the time to answer these questions.
A bientôt!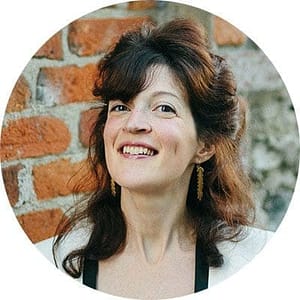 Interview by Ingrid Chavez
Foodie, chateau hunter and founder of the Chateau Bee Selection.
Discover more of Simon's amazing French wedding photography at firehorsephotographyfrance.com