Last week we were away, continuing our search for perfect wedding venues in France. We found some wonderful chateaux and villas in the South of France, which we are just about to add to our Selection.
Amongst other gems, we found an incredible monastery that would be a perfect venue for a South of France wedding. It is situated by a beautiful mountain lake, where I took the picture you'll find on this mood board.
The village by the lake gave me inspiration for a wedding that would be both simple and refined, a wedding with a boho-chic feel where the props and decoration are inspired by vibrant nature, with a colour theme based on the turquoise of the sea and the peach colour of the buildings.
As always I don't think it takes much to create a wonderful decoration for a magical wedding; and a sleek, simple concept is often the key for an original and elegant wedding.
For your centrepieces, gather some crates, and arrange some wild flowers and peaches you bought at the market on the day; you could also have some striking little turquoise blue vases and simply place all-white flowers in it. Offer some peach refreshments in mason jars, and find a French patissier in the local village that will be able to create some bespoke favours for your South of France wedding.
Finally try to find some wooden tables, and wooden chairs and if you feel like it, just put on top a lace table runner or vintage rose linen.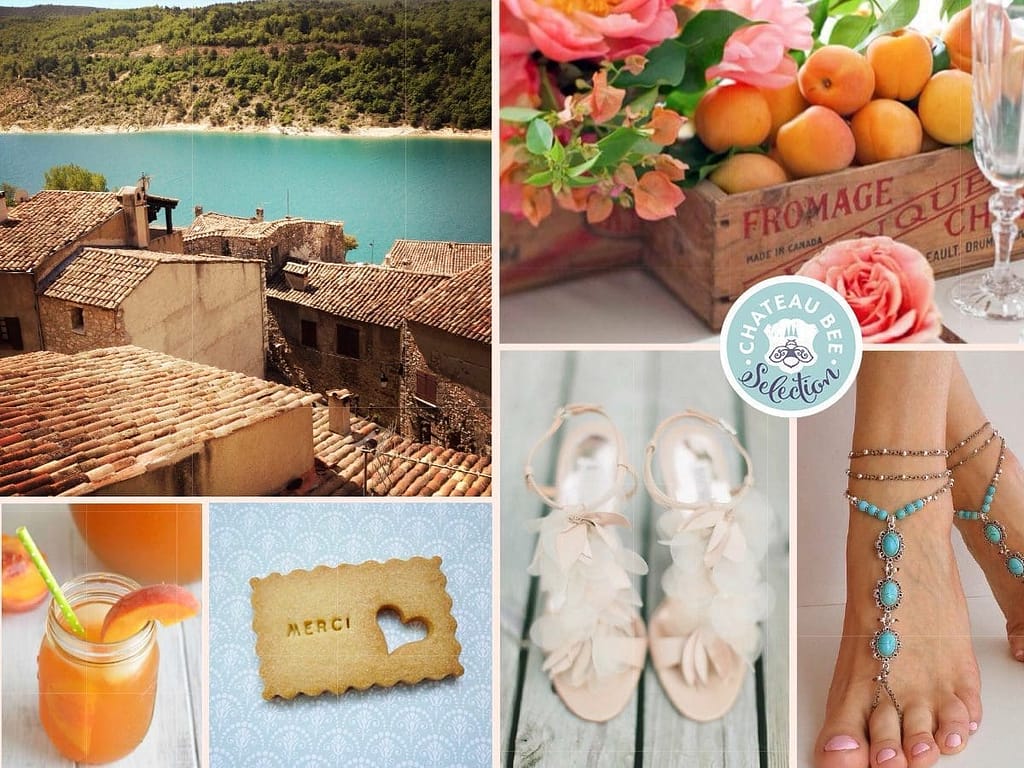 To find out more about the best South of France wedding venues for you, check our Selection here.
Discover more about the different regions in the South of France to find the perfect wedding venue for you here – Gard, Provence, Midi-Pyrenees and Riviera