TOP 10 FRENCH WEDDINGS VENUES WITH LARGE SLEEPING CAPACITY (sleeping 60+ people on site)
All our Chateau Bee handpicked wedding venues in France have accommodation nearby for all your guests but sometimes you would just like the convenience of having everyone on site.
For this reason we have listed for you our top 10 French wedding venues that have a large sleeping capacity.
The first one of the list is (drum roll)…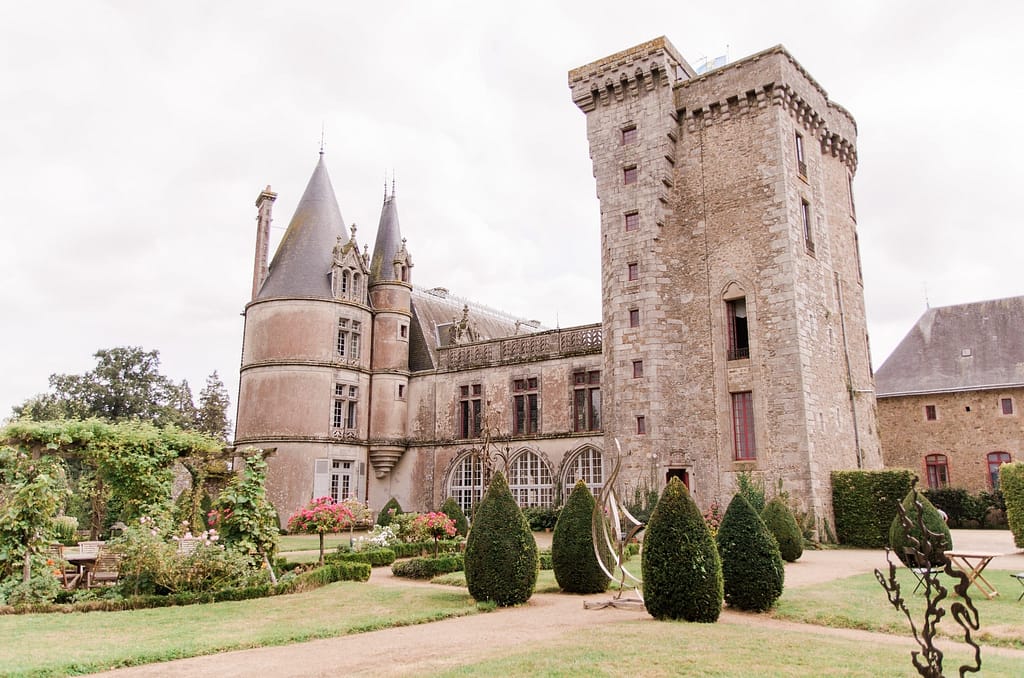 This amazing chateau, located near the Loire Valley and just a stone's throw away from the world famous Historical park Puy du fou, can sleep an outstanding 140 people on site! The venue comprises of 5 B&B bedrooms, a self catering gite, a dungeon and a dormitory for 100 people. We are completely in love with the dungeon (pictured below), with its circular bedrooms and large kitchen.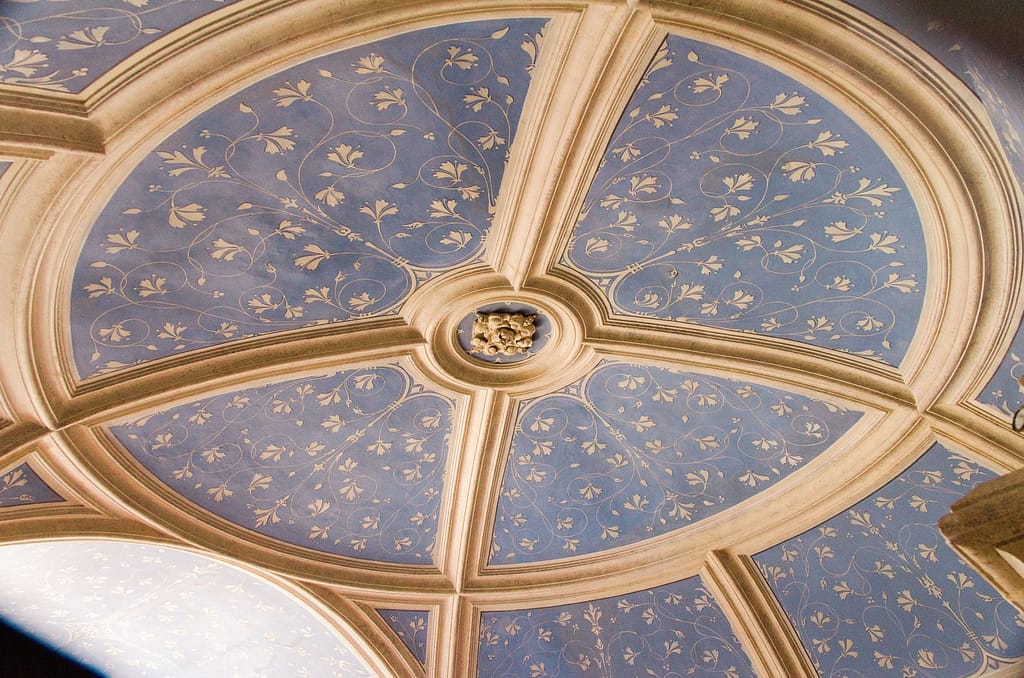 Photos by Florent Vin.
VISIT CHATEAU DE LA FLOCELLIERE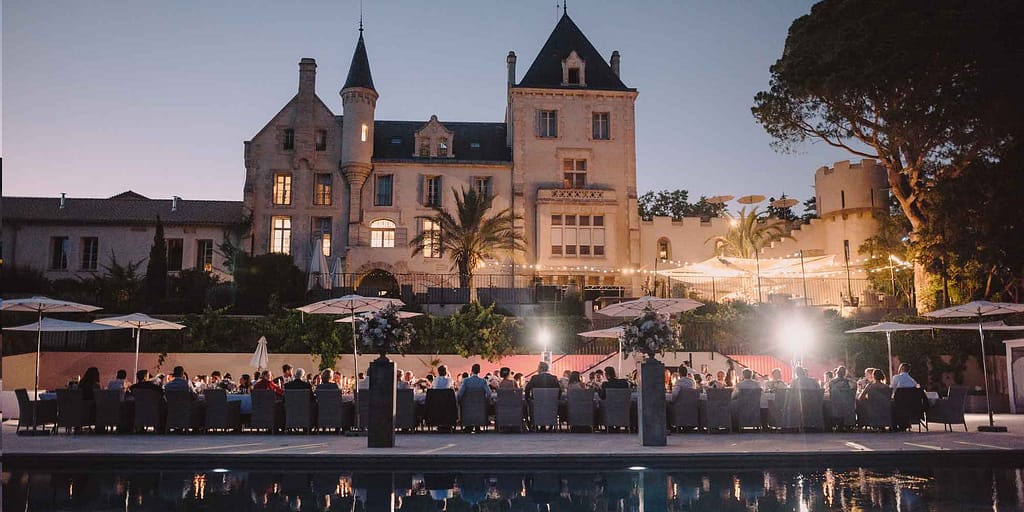 With luxurious accommodation for up to 120 people, Chateau Les Carasses is hard to beat!
When we strolled around this impressive venue we loved that all the on-site accommodation is of the highest standard. Plus several of the gites/flats even have their own swimming pool!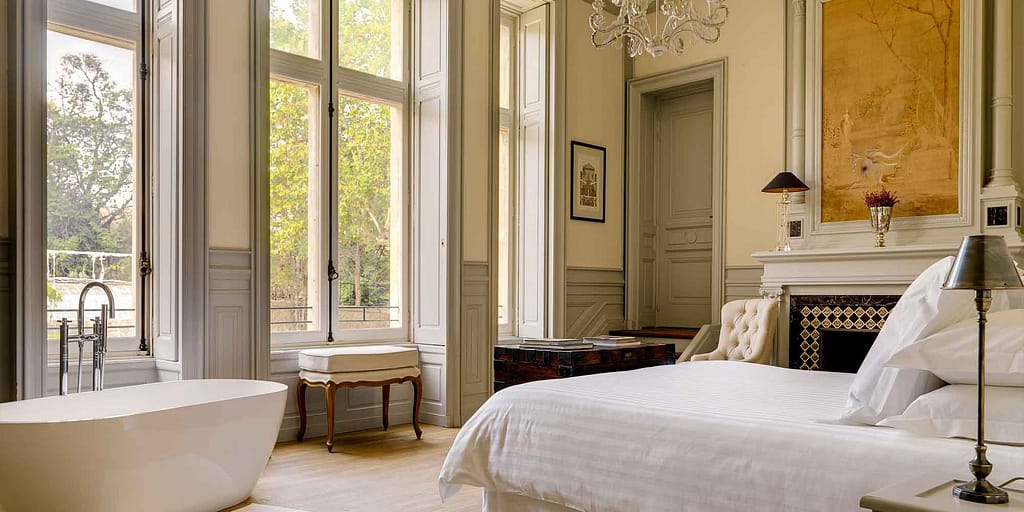 Chateau Les Carasses is located in South of France (in Languedoc) near Narbonne, amidst classic French vineyards.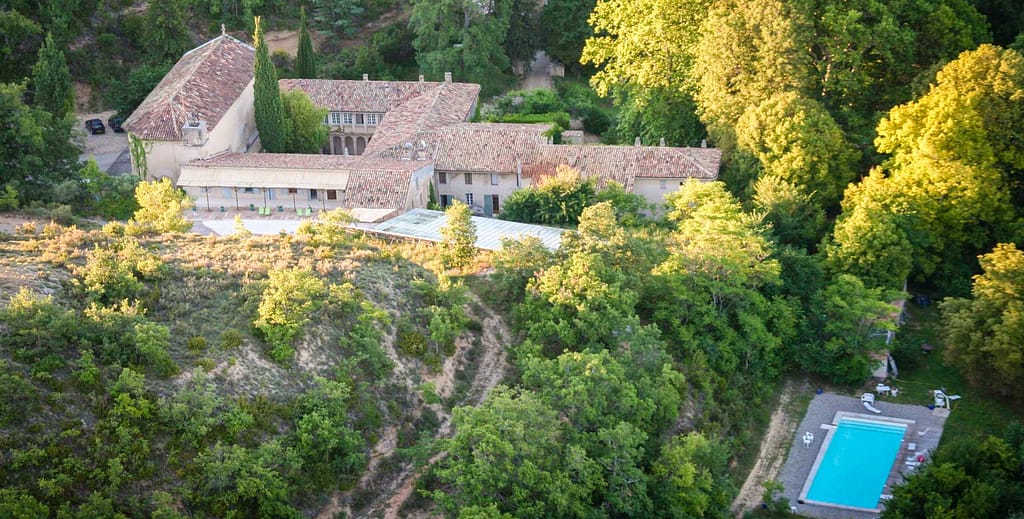 The Monastery, in Provence, is located in the "arrière pays Niçois" i.e. in the mountainous region around Nice and it is a true gem, off the beaten track. When we first visited here we completely fell in love with this lesser known area. So much so we wrote a blog post to showcase its delights, which you can find here.
The Monastery itself has plenty of accommodation for up to 80 people across 35 rooms.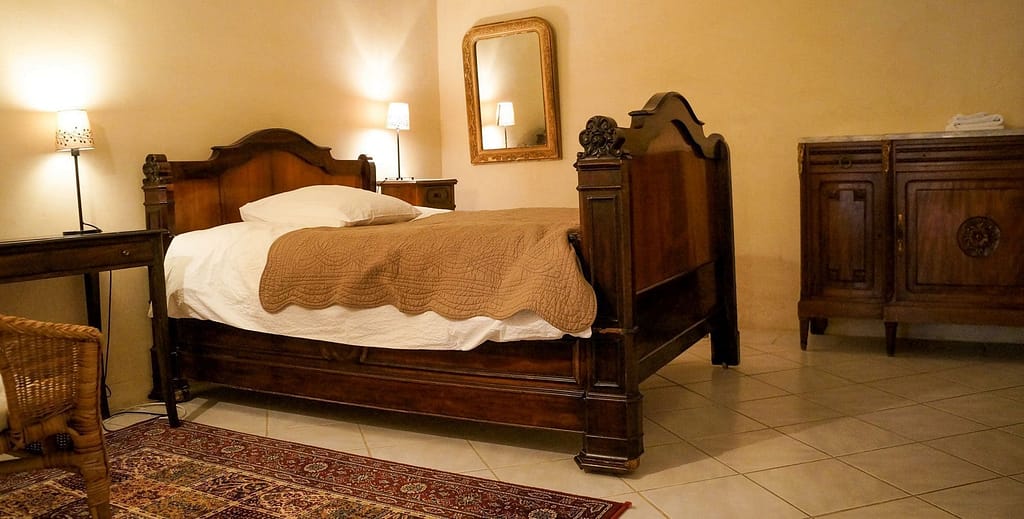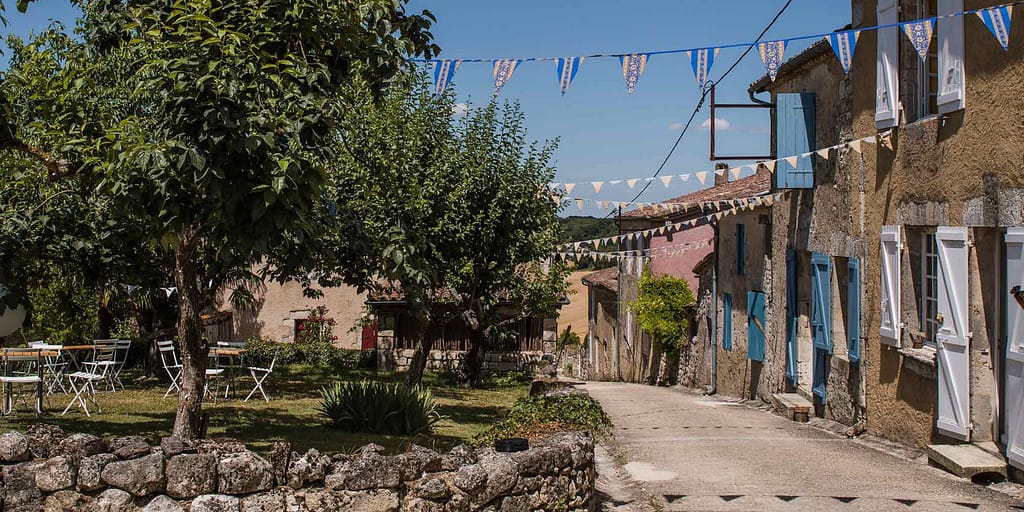 Castelnau des Fieumarcon, aka the "Wedding Village", is just incredible. Not only will you be able to sleep 80 people on site but also will you have at your disposal not just a venue, but an entire French village, packed full of character! This a special place perched high with stunning vistas all around.
It sleeps up to 80 people in 14 houses.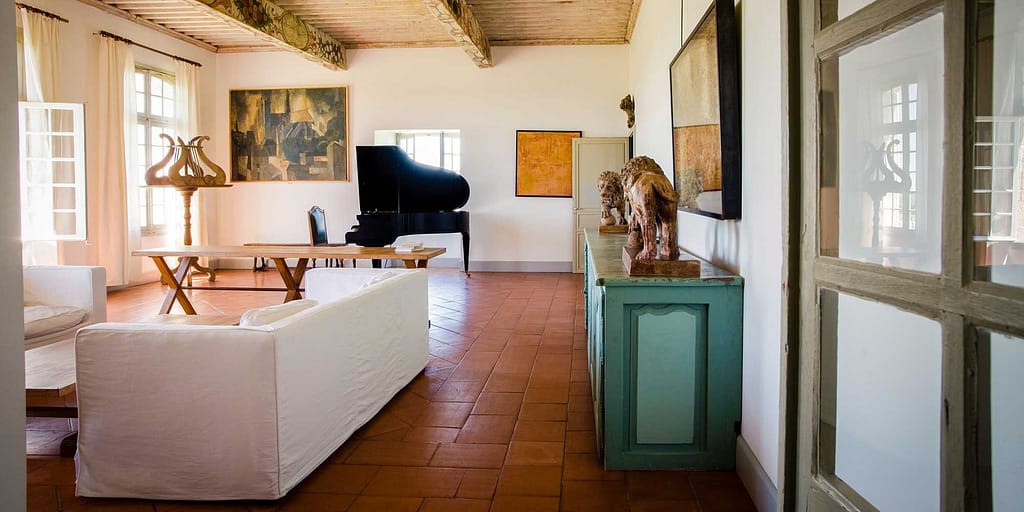 Photo by Fran Littlewing
The Village is located in South West France (Midi-Pyrénées), not far from Toulouse.
Visit Castelnau des Fieumarcon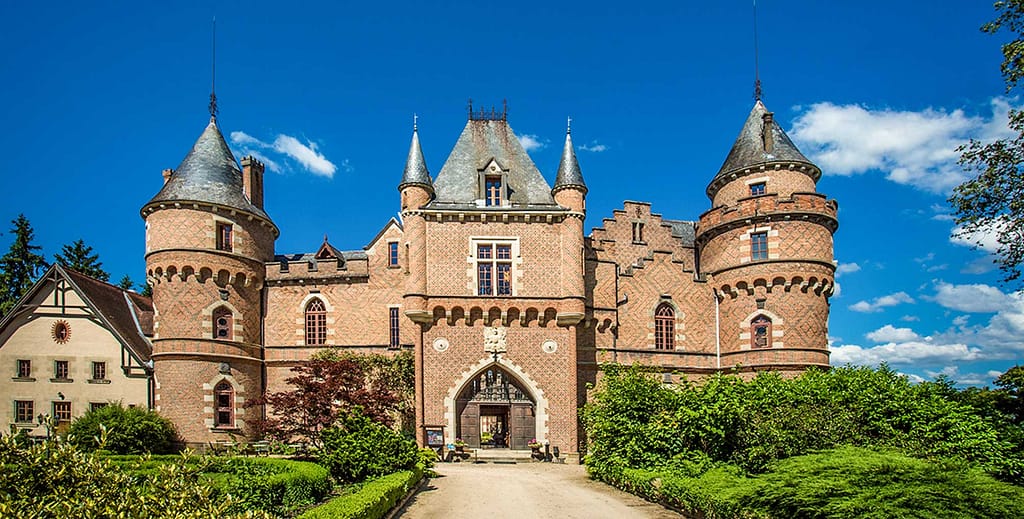 Chateau de Maulmont, located in Auvergne (the land of Volcanoes) in Central France, is a fairy tale wedding venue with many spaces for your guests to enjoy during their stay such as the in door and outdoor pools.
It sleeps 76 people in 16 beautiful bedrooms, 3 suites and 2 apartments – plus an extra 12 people in holiday houses within the domain.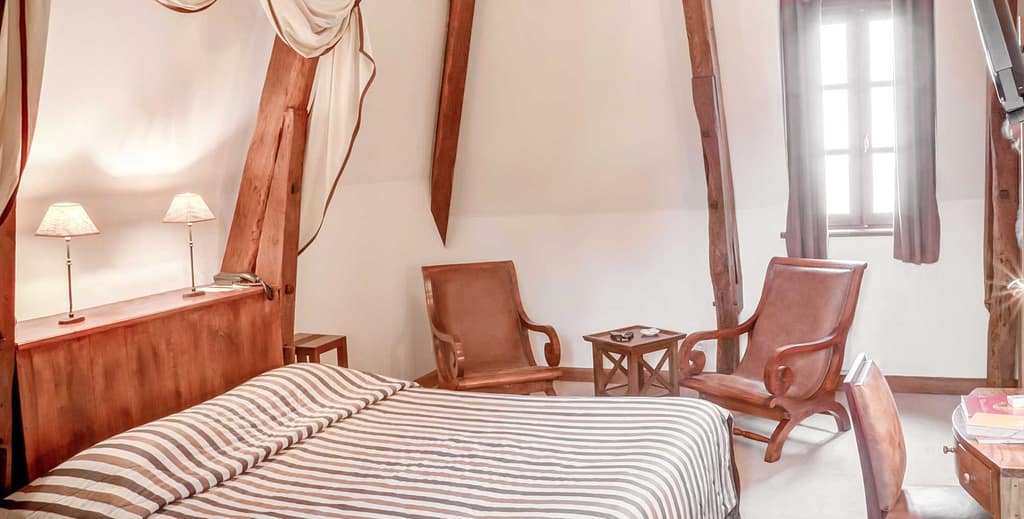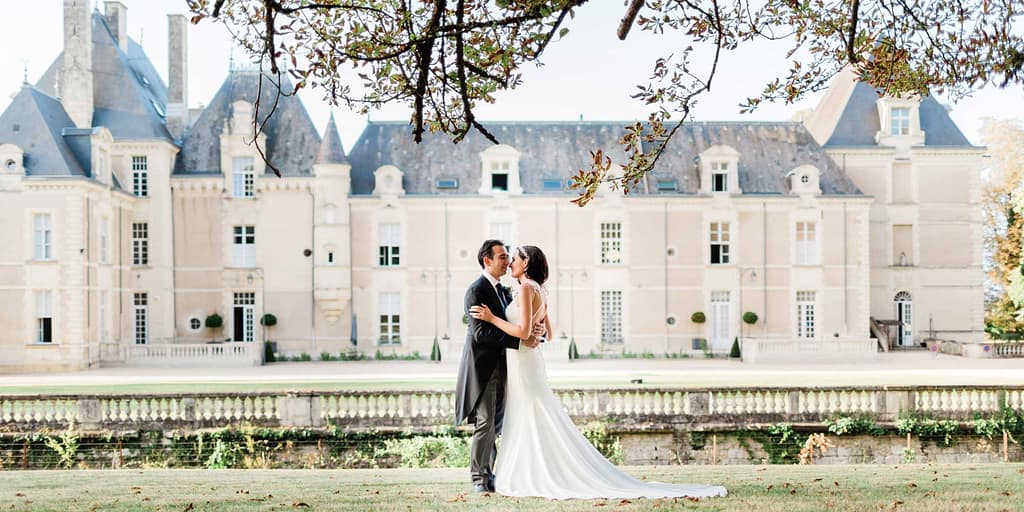 Chateau Beloire, In the Loire Valley, is a mix of classic style and contemporary design.
The domaine can sleep up to 60 people in 20 elegant and modern little apartments and there is plenty more accommodation nearby for your extra wedding guests.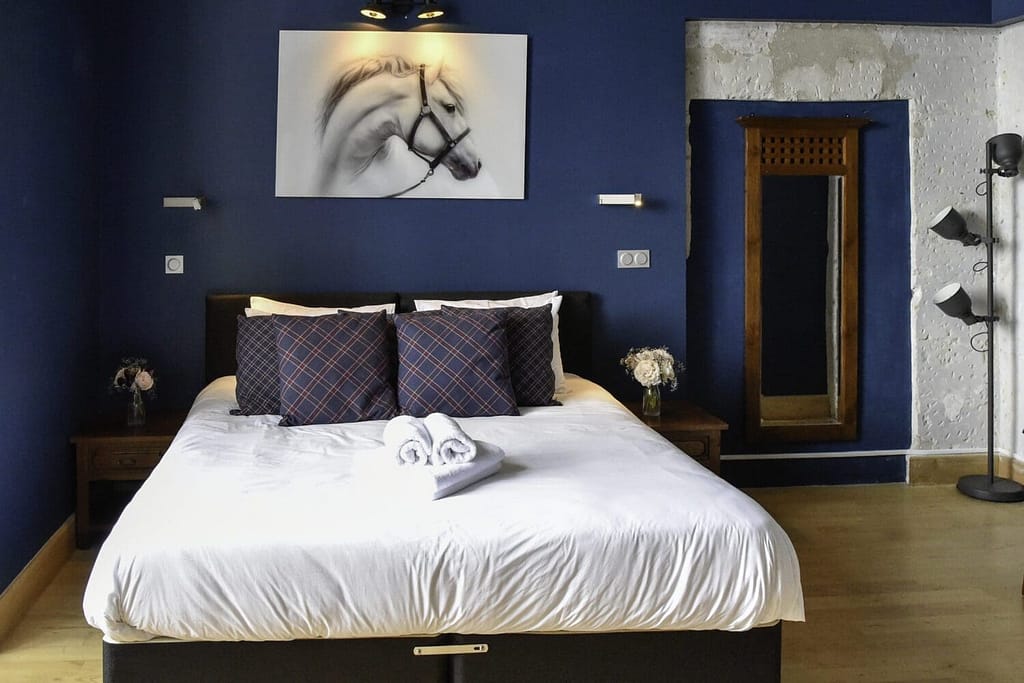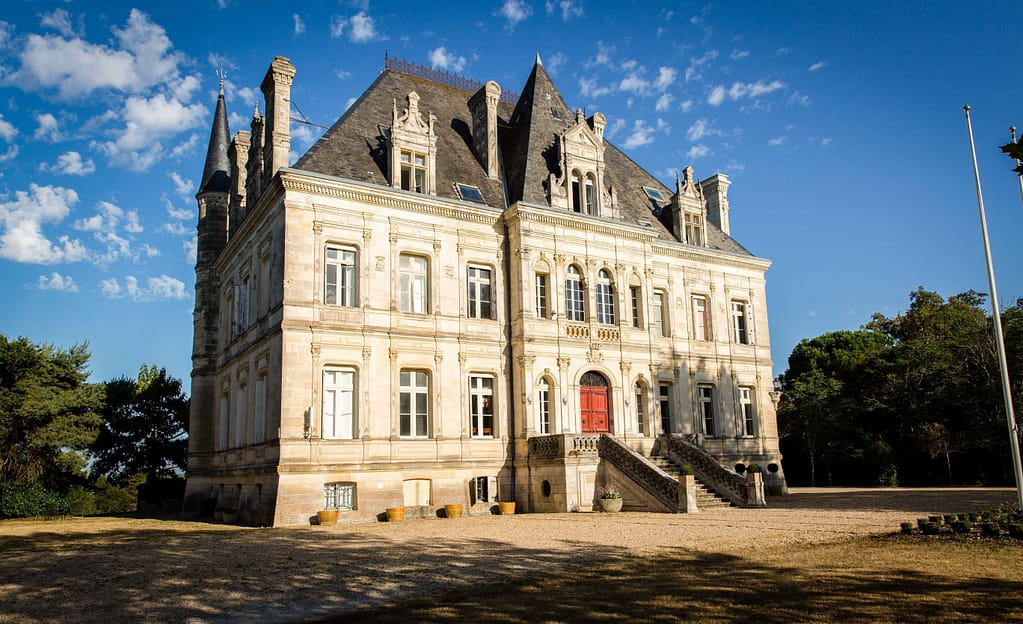 Chateau de la Valouze, in Dordogne, is a vast estate sitting in 34 hectares of parkland.
There you'll also find 3 lakes, a pool, two tennis courts as well as a delightful retro jazz bar, perfect to entertain some of your guests the night before your wedding!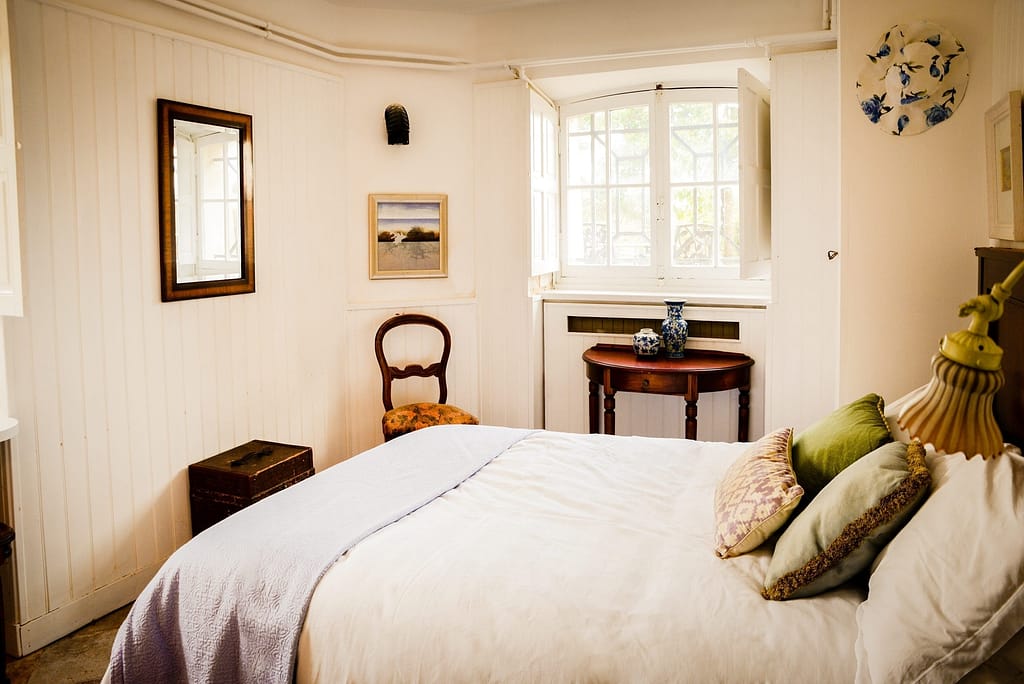 In 2021, the Chateau is expected to be able to sleep 96 people on site.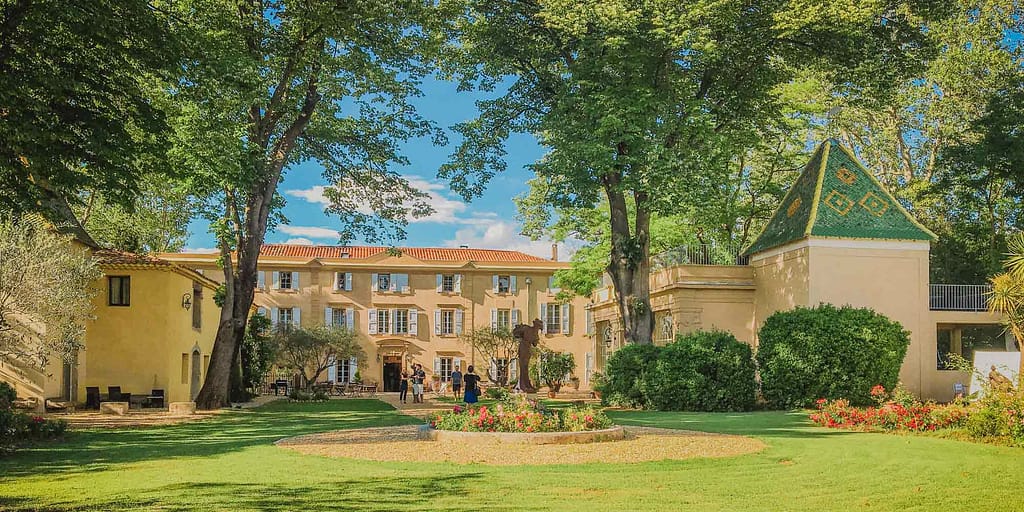 Chateau des Rivières is located in South East of France and sits amidst vineyards.
The estate sleeps up to 60 people in 5 opulent rooms in the chateau and 7 self catering cottages. Plus your more adventurous guests can pitch tents in the 200 yr old park, if they wish.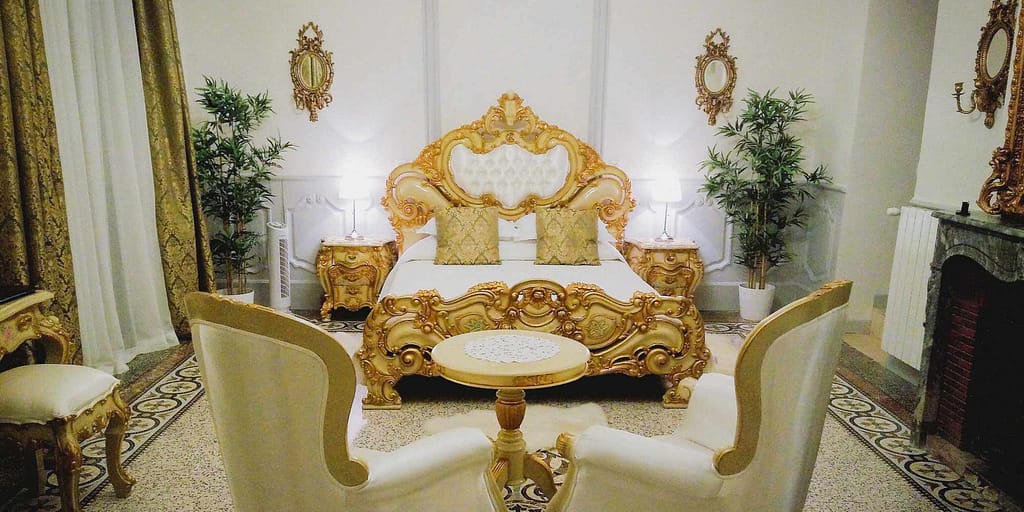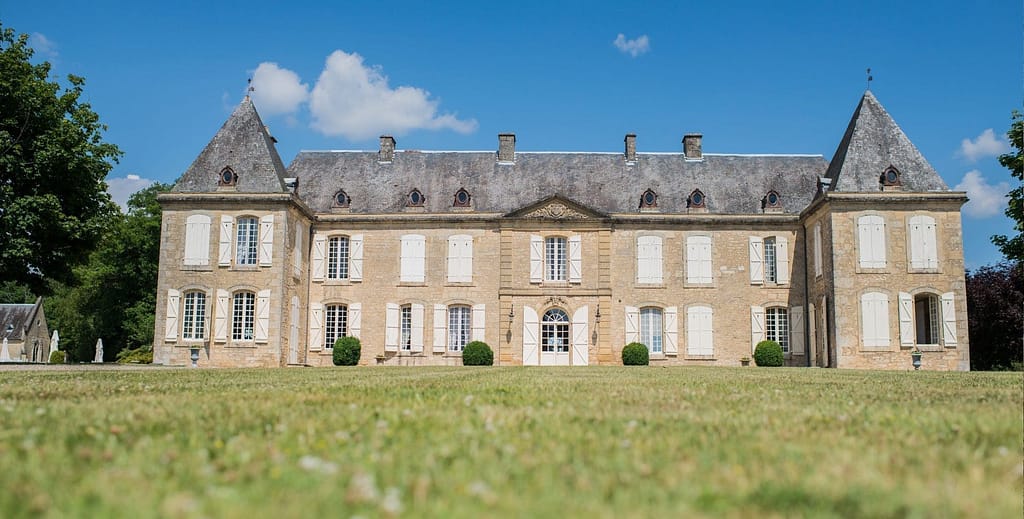 Photo by Louise Adby
At Chateau Perigourdin, you will find accommodation for up to 60 people: 32 people in 14 bedrooms in the chateau, 4 people in an apartment, 8 people in a cottage and 15 in the two farmhouse opposite.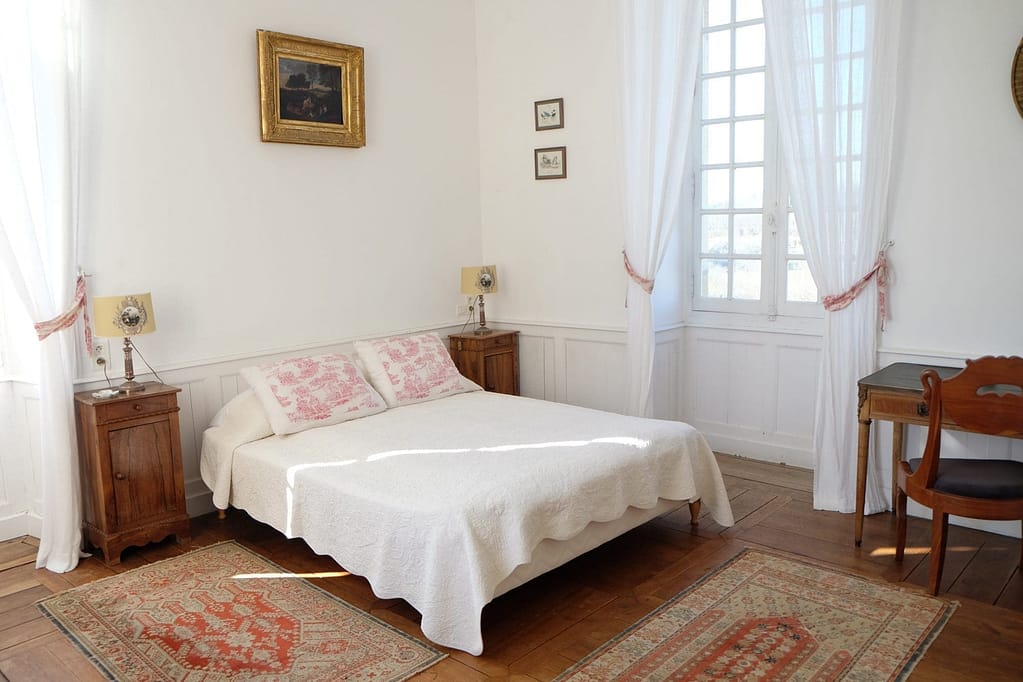 Chateau Perigourdin is located in Dordogne, South West France.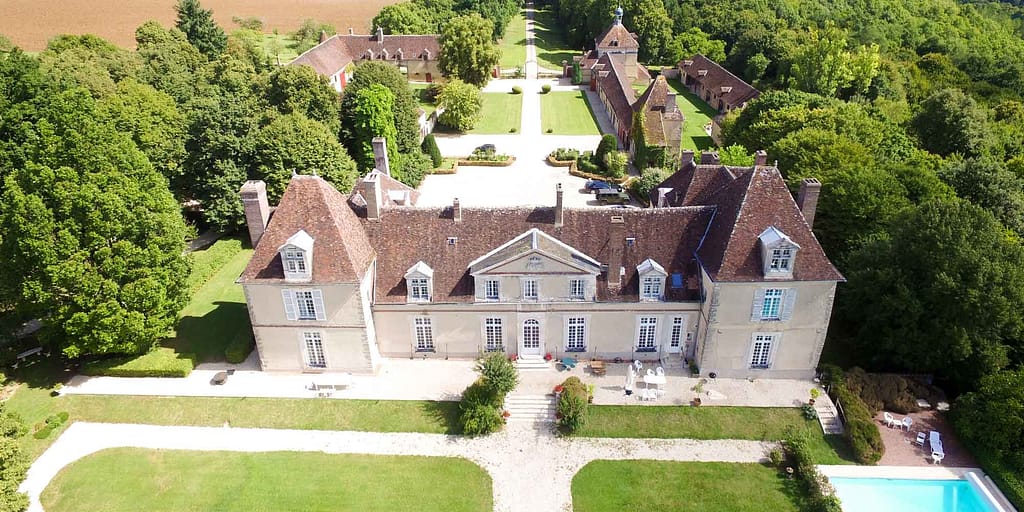 Chateau du Feÿ, in Burgundy, can sleep up to 60 people on site: 30 people in the 18 rooms of the chateau, 2 people in the La Tour apartment and 10 people in the self catering farmhouse ( 18 extra beds can also be added).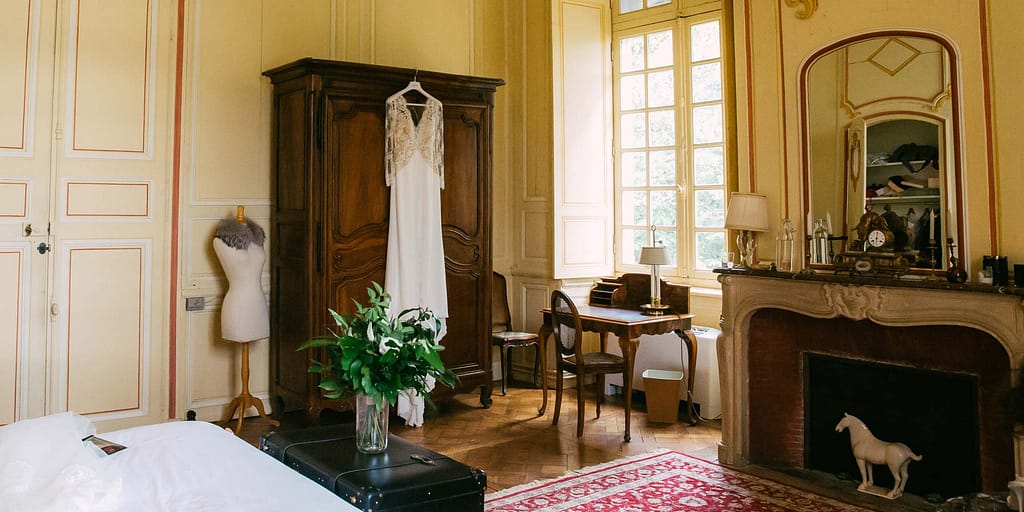 Photos by Le Joli Studio.
To discover more about any of the venues listed above or if you need help in your search of the perfect French wedding venue, just contact us!
XXX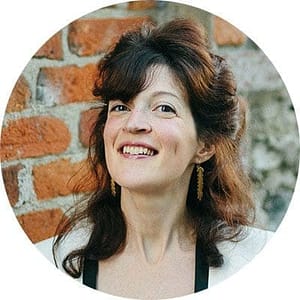 Top 10 French Wedding Venues with large sleeping capacity by Ingrid Chavez
Foodie, chateau hunter and founder of the Chateau Bee Selection.
Main banner photo credit: Kari Bellamy