If you've dreamed of a French fairy tale wedding, you've come to the right place. At Chateau Bee we handpick the very best wedding venues in France, personally visiting each venue in our selection. In this guide, you'll find our roundup of the very best French chateau wedding venues perfect for your big day, as well as guidance on the best times of year to say, "I do" and how much it all might cost.
Ready to be inspired?
The Best Luxury Chateau Wedding Venues in France Unveiled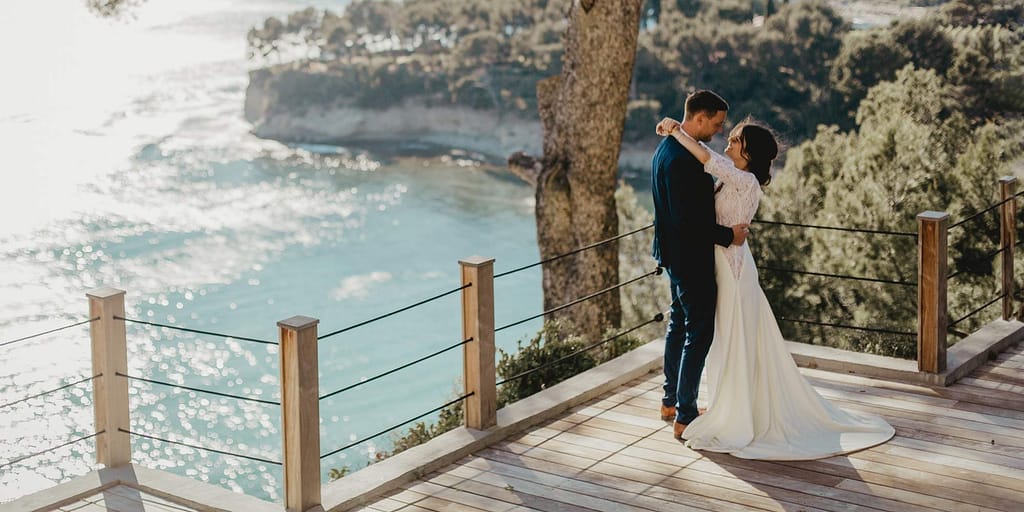 The French Riviera and Provence offer a unique blend of natural splendour and sophisticated culture. While the Riviera dazzles with its azure waters, Provence enchants with its rolling lavender fields and rustic farmhouses. Both regions provide endless opportunities for luxurious, romantic, and picturesque weddings, making them top picks for couples from around the world.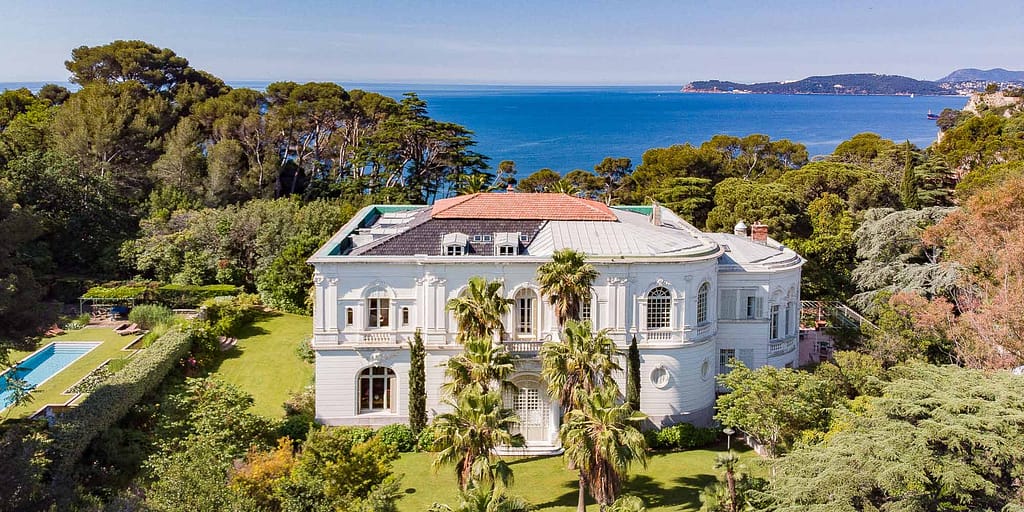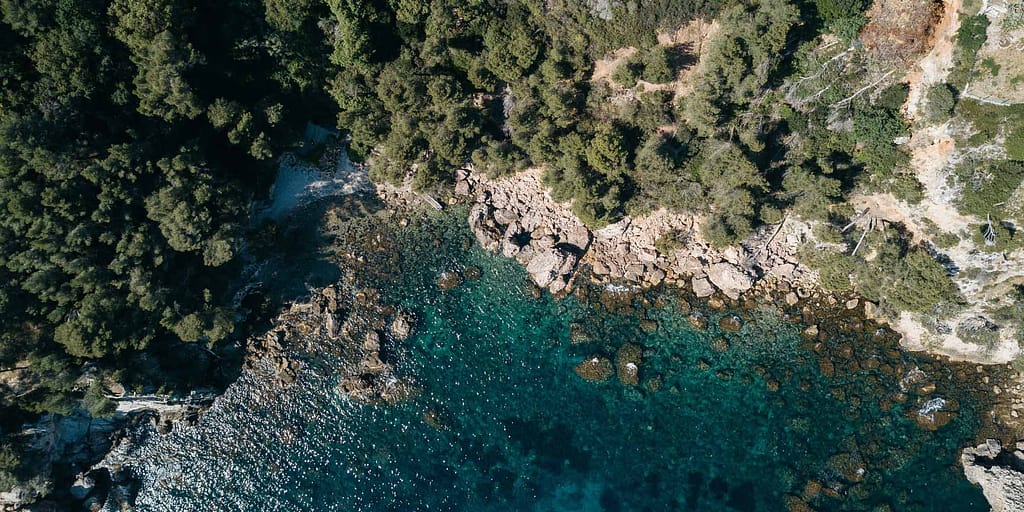 Nestled along the dazzling Mediterranean coast, just 30 minutes from Toulon airport, Le Grand Domaine d'Azur is the epitome of luxury and exclusivity. This sprawling estate offers a variety of picturesque settings for your dream wedding—whether it's an intimate gathering in a regal chateau or a lavish celebration by a stunning Greek temple. With its private beach access and breath taking panoramic sea views, this venue brings your fairy tale to life.
Capacity: Up to 200 guests
Sleeps: 41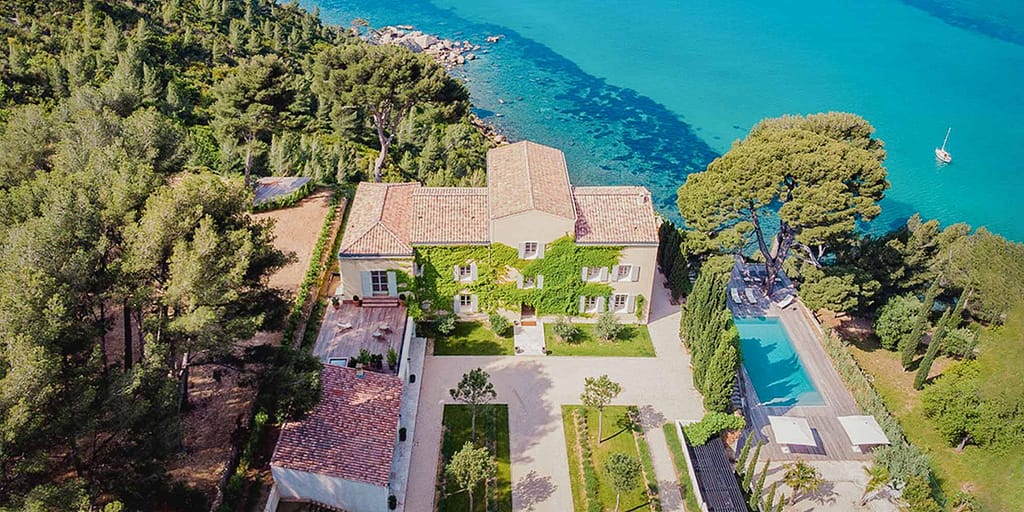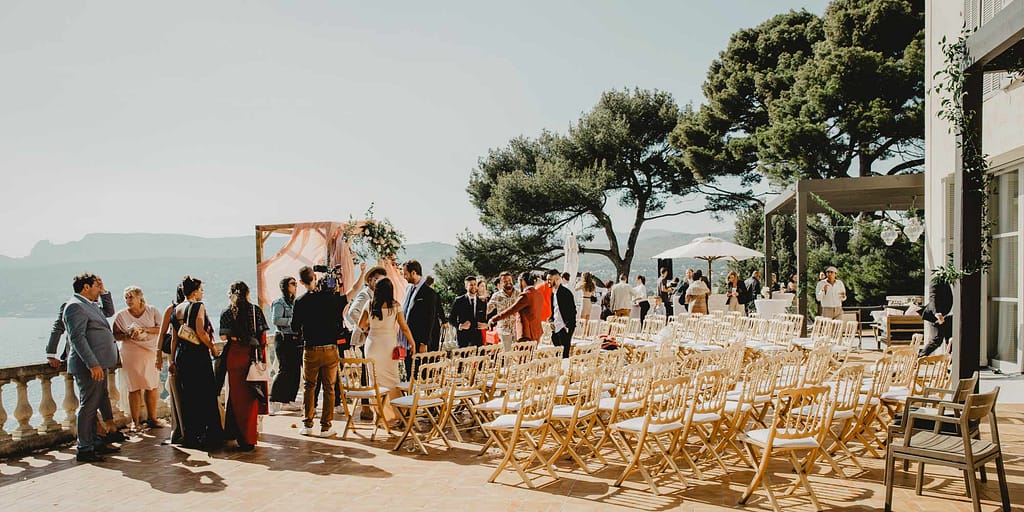 Imagine beginning your wedding day with a champagne breakfast, surrounded by 150 acres of complete privacy on the iconic French Riviera. Domaine de Canaille offers this and more, from a sweeping 5000 sq. ft terrace with panoramic Mediterranean views for your reception to intimate ceremonies on a secluded beach accessed via a private pathway. With flexible booking options and luxurious accommodations that can host up to 26 guests in 12 rooms, this venue embodies the pinnacle of elegance and seclusion.
Capacity: Up to 110 guests
Sleeps: 26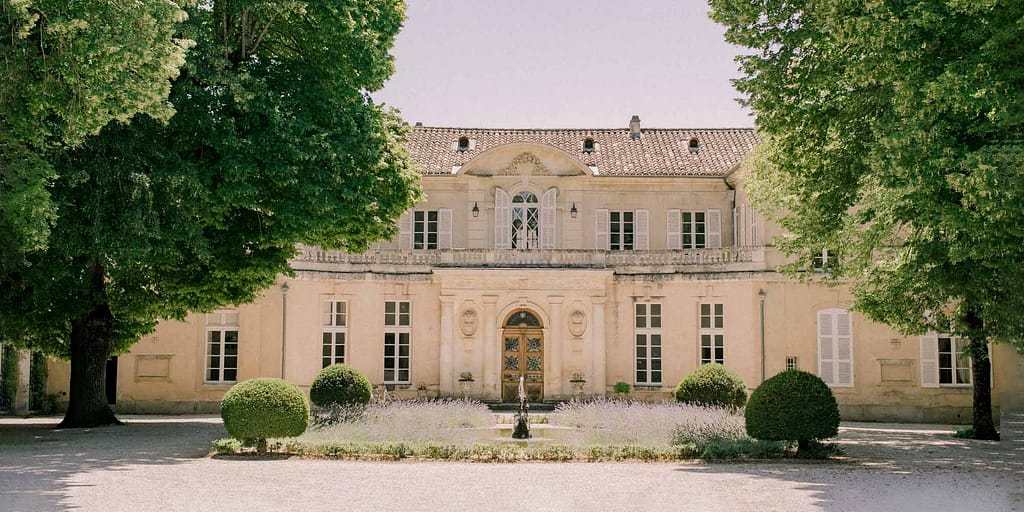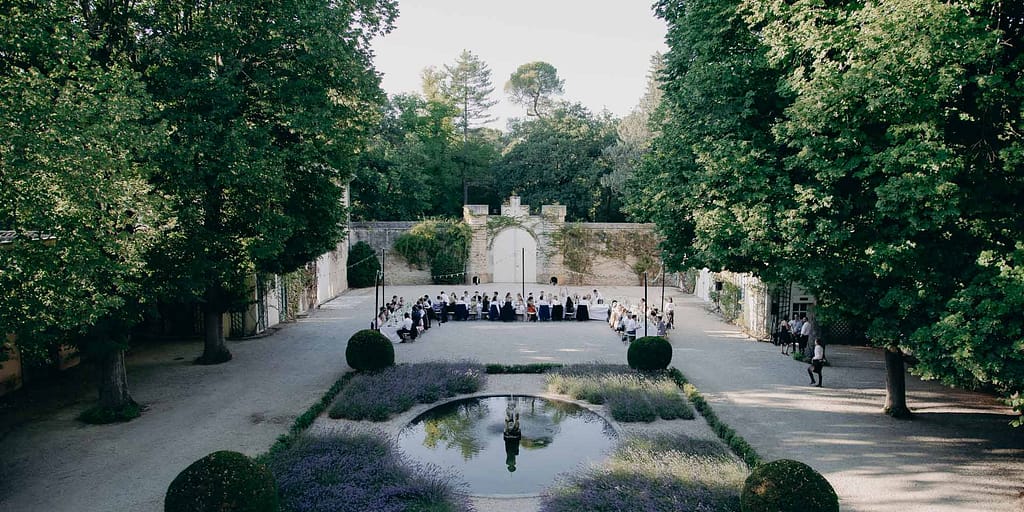 Picture your wedding in the heart of Provence, at Chateau des Dentelles, a venue that beautifully marries grandiosity with charm. Surrounded by 35 hectares of lush parkland, the estate boasts an Alley lined with cypress trees that seems to suspend time itself—perfect for your ceremony. Imagine toasting with champagne on a sun-kissed southern terrace, followed by a starlit banquet around a large fountain in the main courtyard. What sets this venue apart is its exclusivity; it hosts only a limited number of weddings each year, assuring personalized attention for your special day.
Capacity: Up to 120 people
Sleeps: 34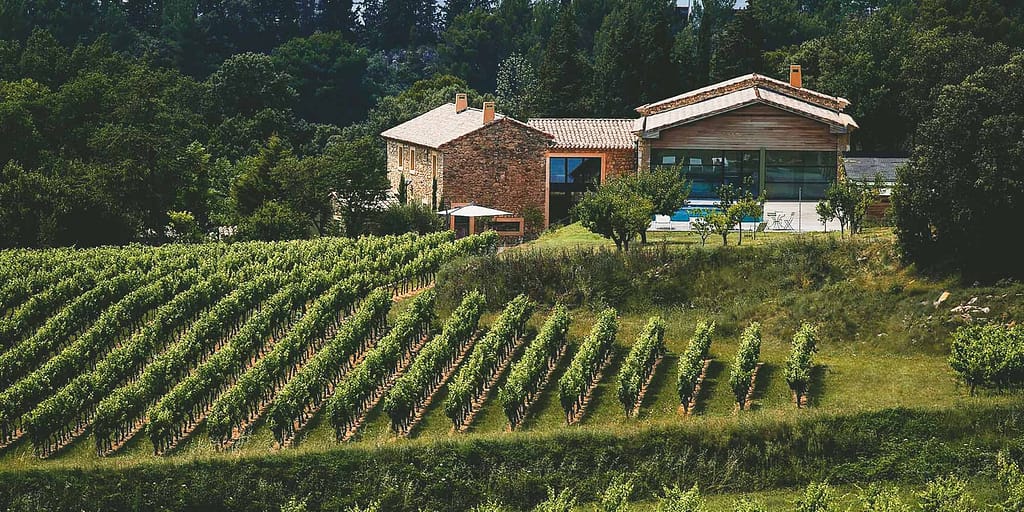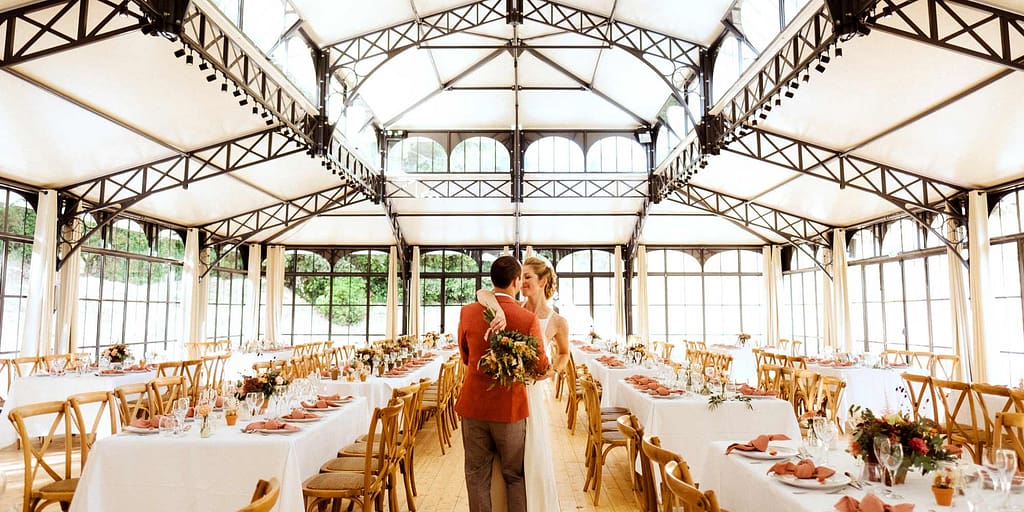 Step into Mas de So, a Provençal paradise where contemporary design meets timeless elegance. As Norah Jones' melodies fill the air, you'll be captivated by sweeping vineyard vistas and an authentic stone farmhouse. Whether you opt for a ceremony by the tranquil pool or among fragrant lavender gardens, the venue ensures a romantic backdrop. Transition to the reception in our remarkable Orangerie, a 540-square-meter cathedral-like space crafted from glass and wrought iron. With amenities including a nuptial suite boasting a sunken bathtub, and spaces that range from a state-of-the-art kitchen to a chic cinema room. Mas de So offers a perfect blend of luxury and laid-back charm, making it the ideal venue for couples seeking the quintessence of Provence.
Capacity: Up to 300
Sleeps: 18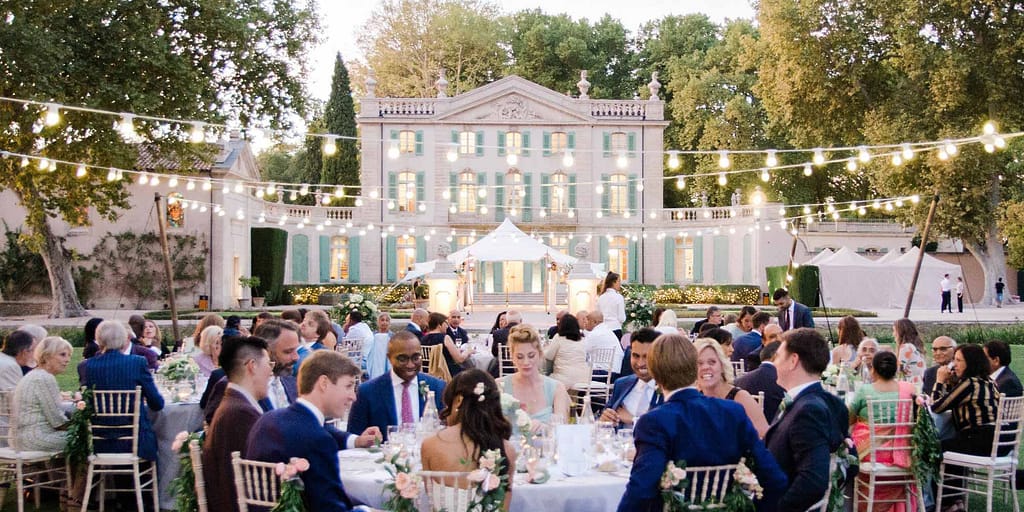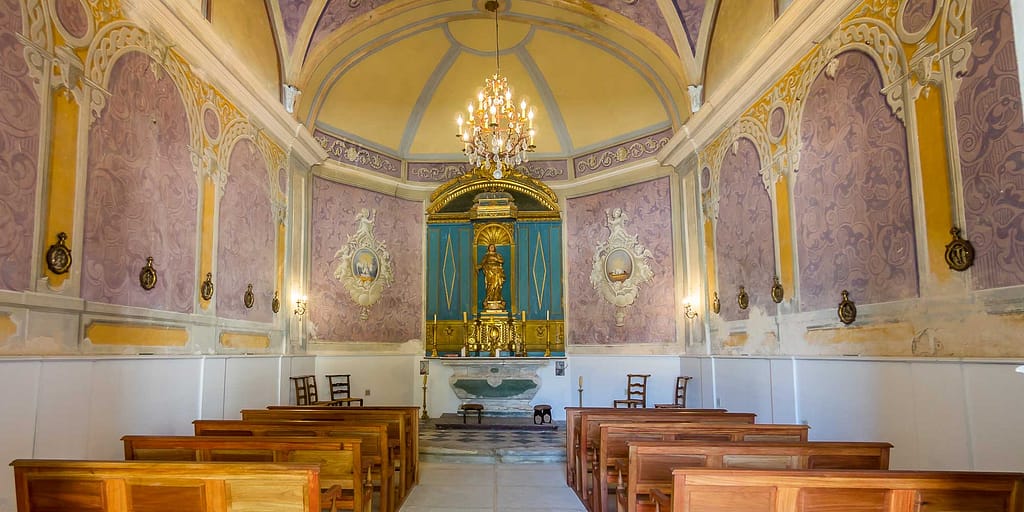 Embrace the epitome of world-class luxury at Chateau de Tourreau, a breathtaking 18th-century estate frequented by A-list celebrities—Sophie Turner and Joe Jonas famously said their vows here in 2019. As you enter through the main gates, an alley of ancient plane trees leads you to intricate bas-relief sculptures and pastel hues. The 8-hectare estate boasts an exquisite, consecrated chapel, ideal for an intimate, spiritual ceremony. Elevate your wedding dinner with a Michelin-star-worthy feast, served al fresco beside tranquil fountains and ornate ponds. For the elite, the on-site helipad ensures a seamless, grand entrance. From the first steps onto the property to the final farewell, Chateau de Tourreau promises not just a wedding, but an experience steeped in elegance, exclusivity, and unmatched luxury.
Capacity: Up to 150 guests
Sleeps: 29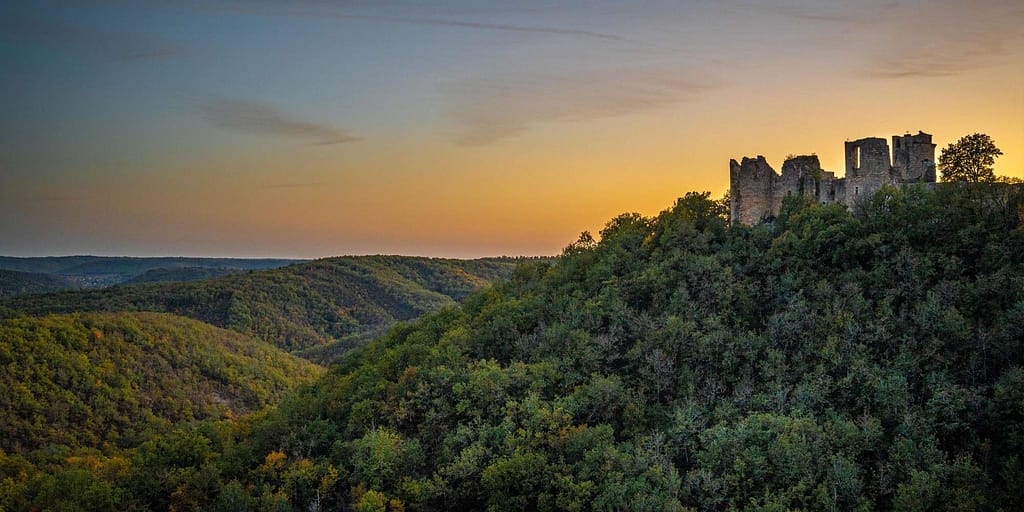 Beyond the Riviera and Provence, the South of France offers coastal vistas, wine country elegance and historical charm. Whether you're envisioning a beach setting or a formal affair in a grand castle, the South of France offers something for every couple's taste.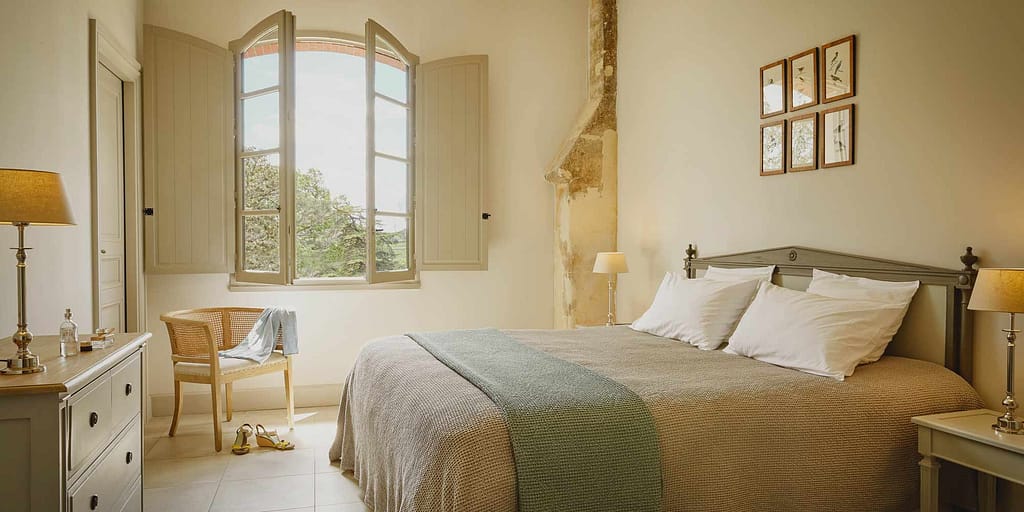 Set atop a 200-acre estate with panoramic views of vineyards and woodlands, Chateau St Pierre de Serjac is the epitome of luxury and intimacy. Kickstart your wedding weekend with a Mediterranean BBQ and say "I do" in picturesque gardens. Celebrate under starry skies or in the stylish Caveau complete with a full-service bar and dance floor, capping off your special night with fireworks. With dedicated in-house planners and lavish accommodations—including 8 hotel rooms and 36 self-catering properties, some with private pools—your dream wedding becomes a seamless reality.
Capacity: Up to 140 guests
Sleeps: 140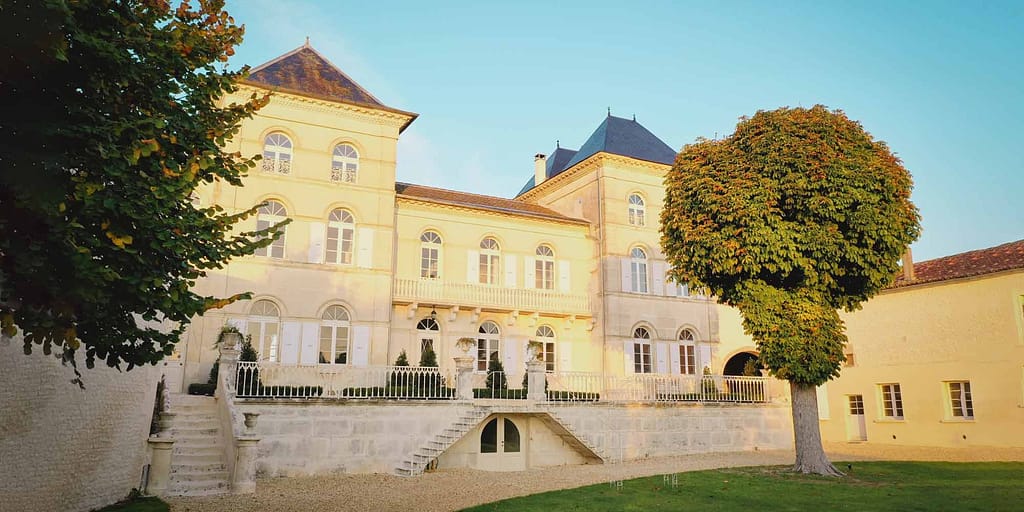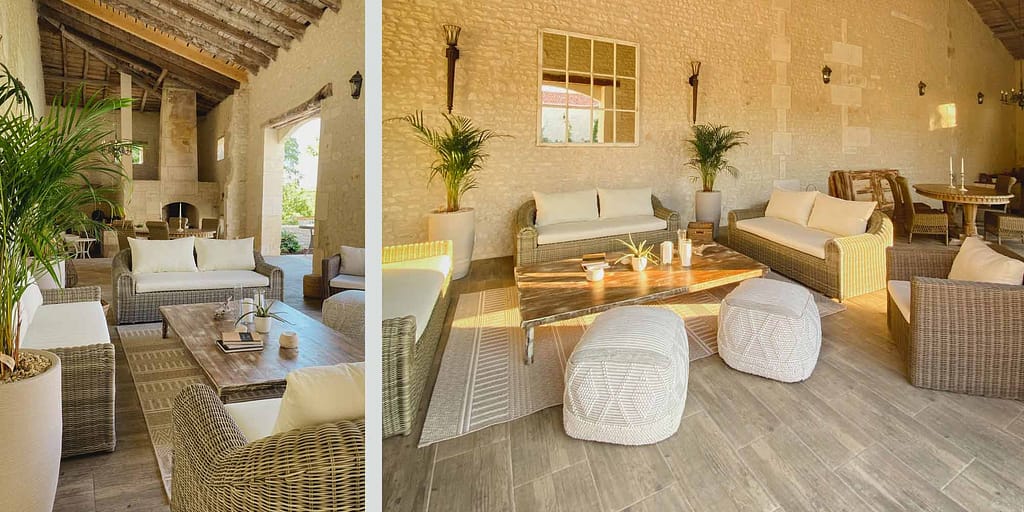 Emanating light and luxury, No3 The Chateau in sunny Charente offers an array of picturesque settings for your wedding. From a marriage blessing by the Pigeonnier to a feast on the "sunset estrade," the venue bursts with architectural beauty. Since its acquisition in 2015, the current owners have immaculately restored the chateau, elevating it to an unparalleled level of luxury. The day after, enjoy a brunch in the chic pool area, complete with sunken loungers and a bread oven kitchen. Six ethereal suites can accommodate up to 12 guests, providing convenient access to vineyard tours and historic sites within 1.5 hours of three airports.
Capacity: Up to 150 guests
Sleeps: Up to 12 with external accommodation for 6-8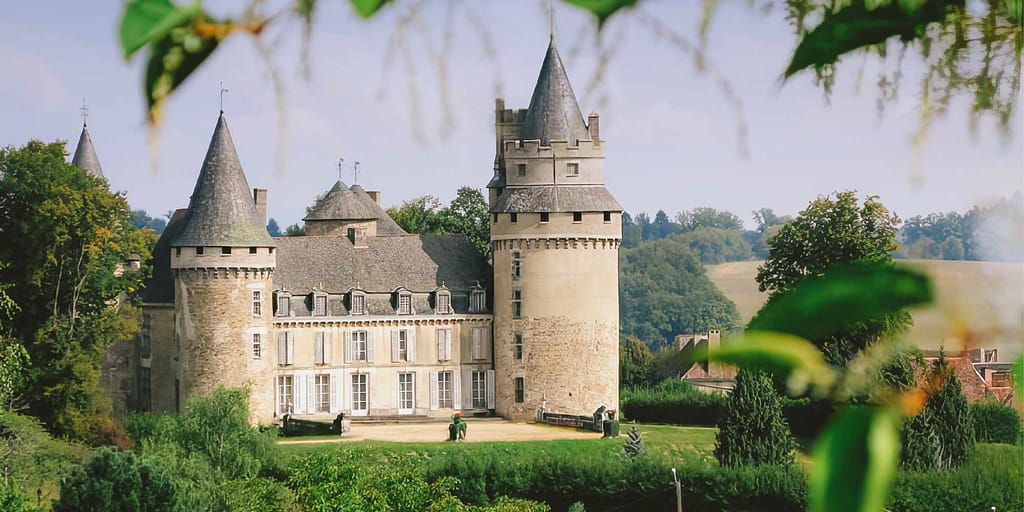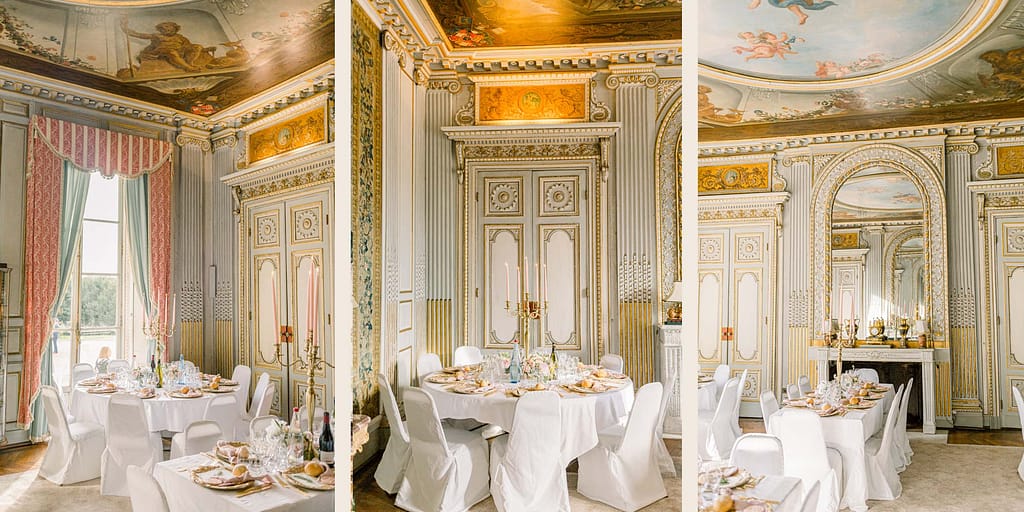 Imagine tying the knot in a castle complete with round towers, a moat, and a drawbridge. Choose from a consecrated chapel rich in color and ambiance, or open-air settings like a lawn overlooking the countryside or a whimsical 'wishing well' area. Your reception could be an intimate affair in the Salons or a grand event in the Italian Renaissance-inspired courtyard. From luxurious accommodation including a wedding suite and two ensuite rooms, to a dedicated team committed to realising your wedding vision, Chateau de Bonneval serves as an unforgettable venue exuding both luxury and timeless charm.
Capacity: Up to 150
Sleeps: 10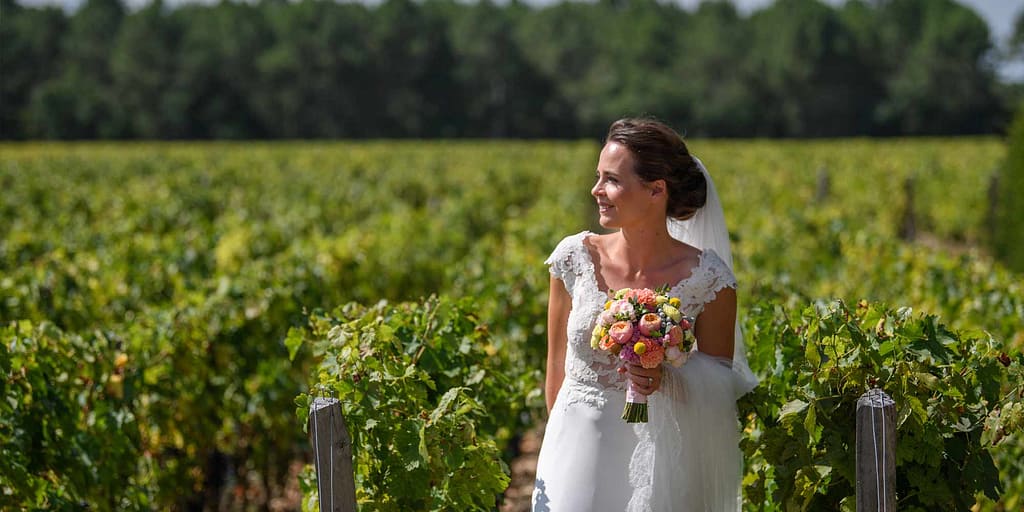 Renowned as the world's wine capital, Bordeaux provides a mix of grand architecture, rolling vineyards, and riverside beauty. The region is a paradise for wine lovers but offers much more than just vineyard vistas. With its historical chateaux, luxurious hotels, and proximity to both the ocean and stunning countryside, Bordeaux provides a versatile backdrop for any wedding.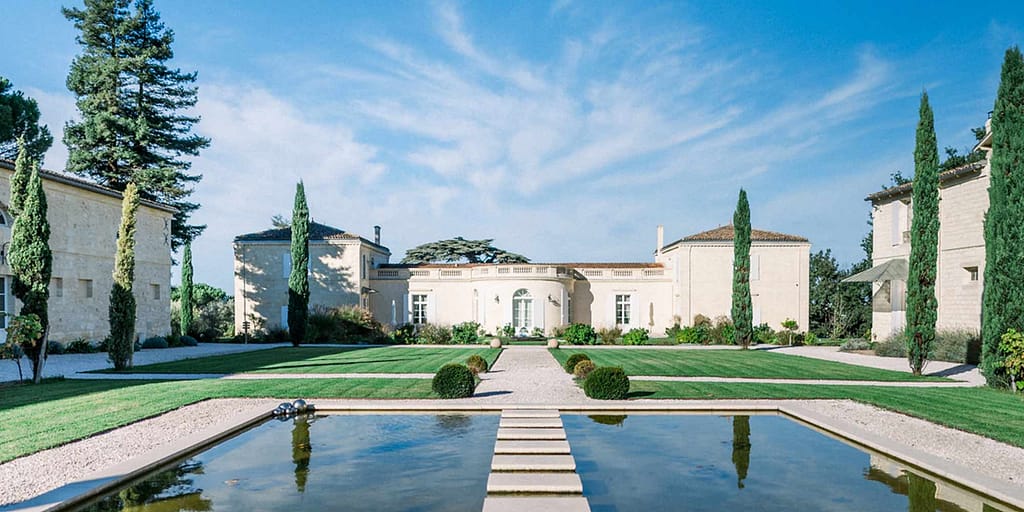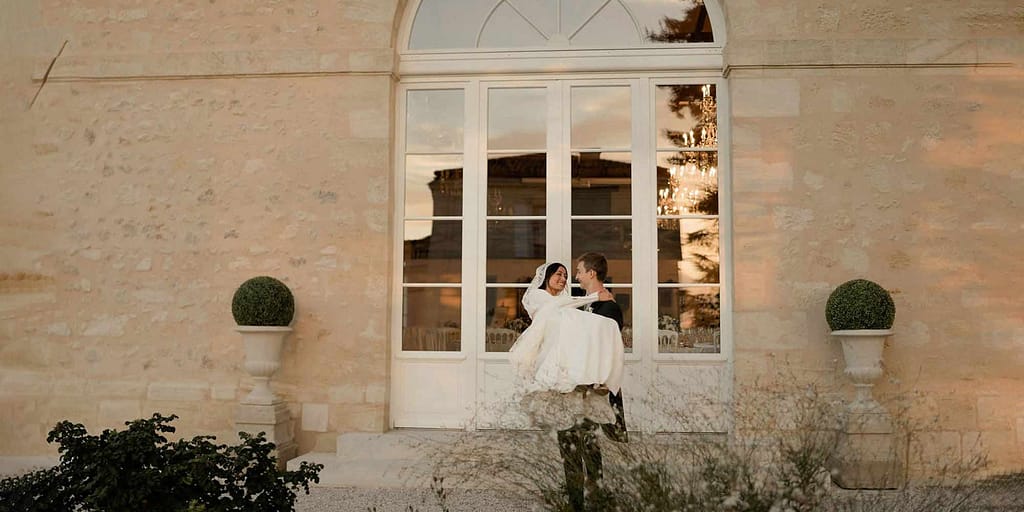 Just 10 minutes from Bordeaux, Chateau Gassies offers a breathtaking wedding venue that instantly captivates with its symmetrical architecture, picturesque pond, and panoramic views of the river Garonne. Imagine saying "I do" in a tranquil Oak Grove or in one of the covered courtyards. Toast to your love on the West Terrace, overlooking Bordeaux's sunsets and an ancient Cedar tree. Dine in the "Charles X" reception room, adorned with exposed stone, wooden beams, and crystal chandeliers, or opt for the sunlit Orangerie. With lodging for up to 43 guests in suites and guesthouses, the estate boasts an array of amenities including two heated pools, tennis and basketball courts, a gym, sauna, steam room, and even an on-site spa. Truly, Chateau Gassies promises an enchanting Bordeaux wedding experience.
Capacity: Up to 150
Sleeps: 43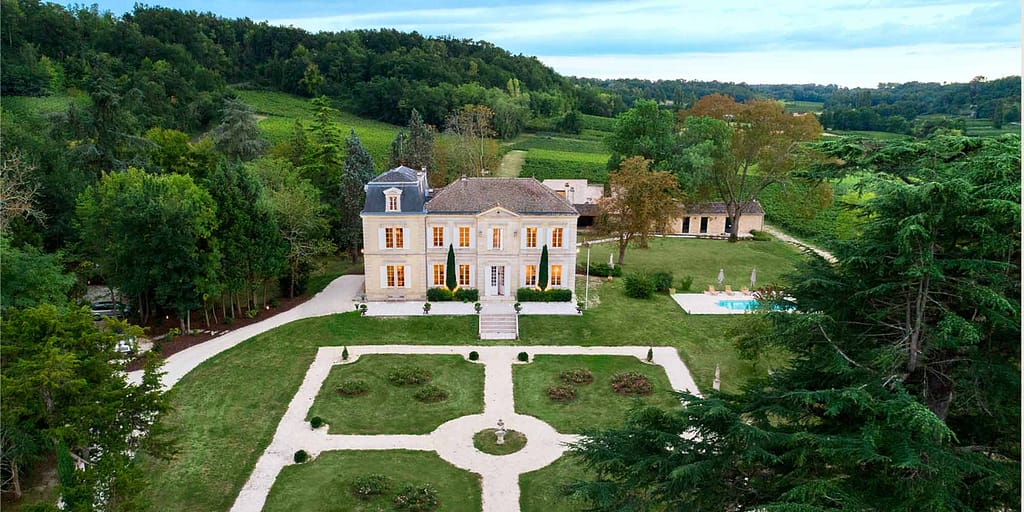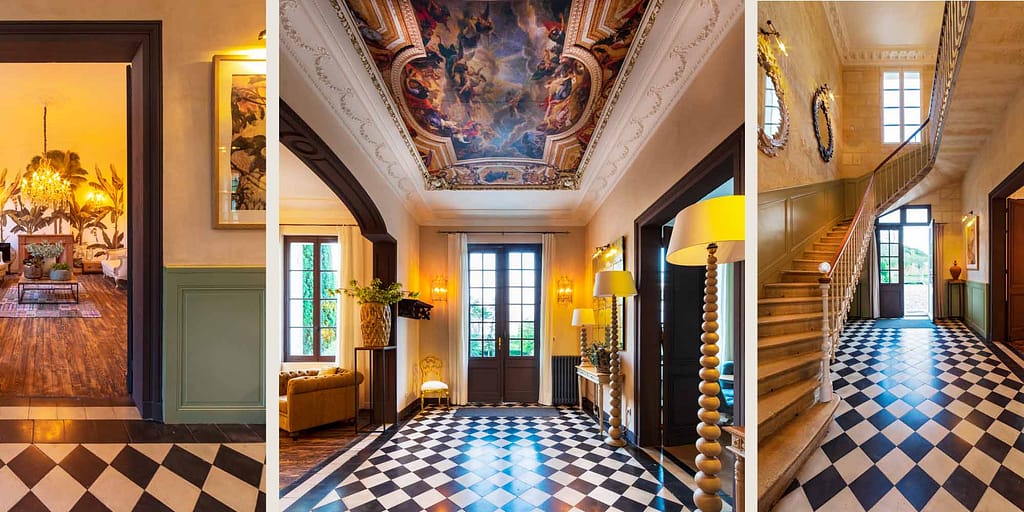 Nestled near Bordeaux and a stone's throw from the UNESCO-listed Saint-Émilion, Chateau de Garde offers an exquisite blend of 18th-century grace and modern comfort. The venue boasts a stunning park facing the vineyards for your ceremony and a radiant main terrace for cocktails. Revel in a feast in the light-filled reception room, featuring exposed stonework and chandeliers, before dancing until the early hours. With a minimum 3-day rental, guests can fully immerse in French splendour, unwinding by the pool and enjoying a food truck the day after.
Capacity: Up to 120
Sleeps: 5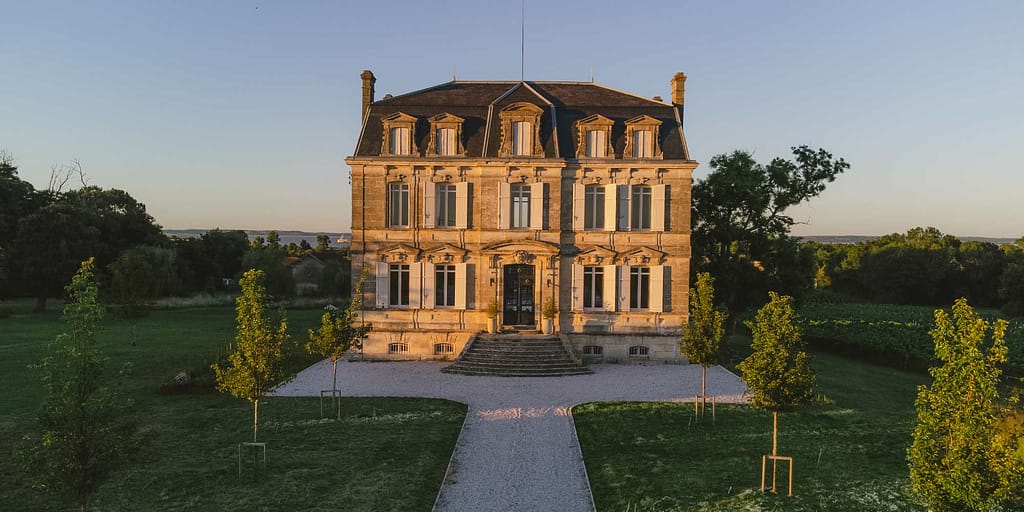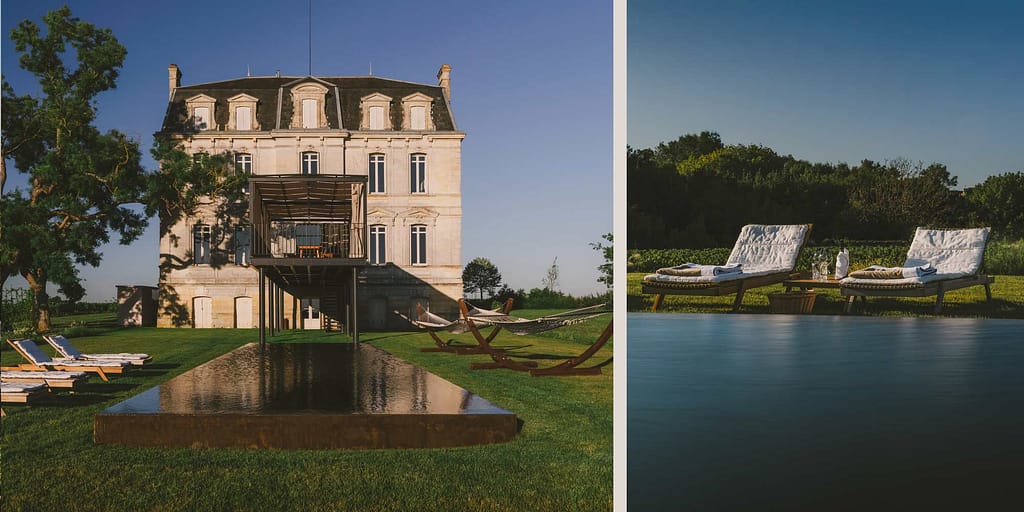 Chateau Bonheur-Médoc offers a blend of 19th-century charm and modern sophistication, set amid the iconic Medoc vineyards. This venue shines with unique features like a floating deck and a 15-meter infinity pool, providing a luxurious backdrop for your intimate wedding. Following a recent three-year renovation, the chateau's interiors showcase a high level of craftsmanship and style. Host your ceremony in the lush park and dine under fairy lights in the vineyards. Accommodating up to six people in three personalized suites, the property offers additional nearby lodging for extra guests. Owner Lorene brings a personalized touch, sharing a curated list of the finest local suppliers and activities. Eco-conscious couples will appreciate the venue's commitment to sustainability, including a chemical-free pool and organic beauty products.
Capacity: Up to 100
Sleeps: 6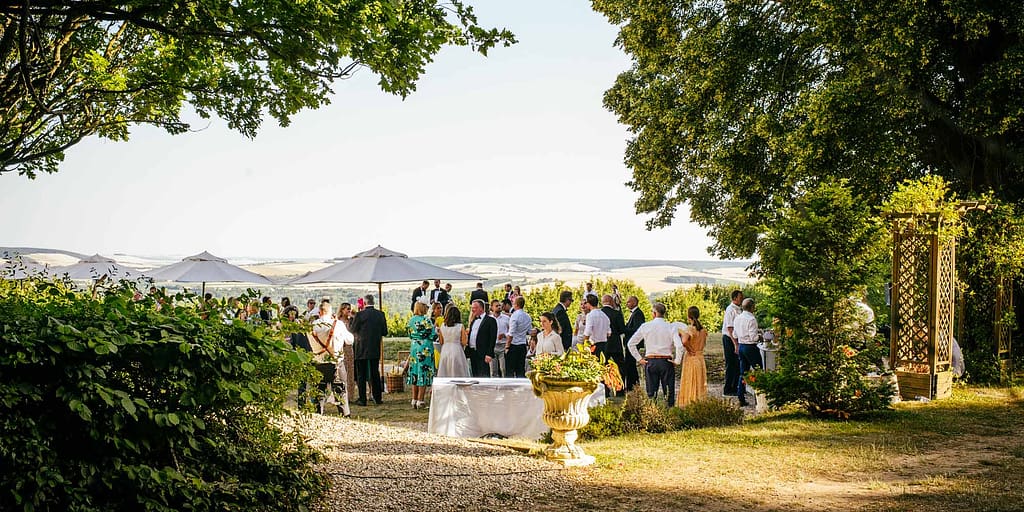 It's no surprise that Paris, known globally as the City of Love, is a dream wedding destination for many couples. With its iconic landmarks like the Eiffel Tower and Notre Dame, chic urban atmosphere, and rich artistic heritage, Paris offers a unique blend of romance and cosmopolitan flair.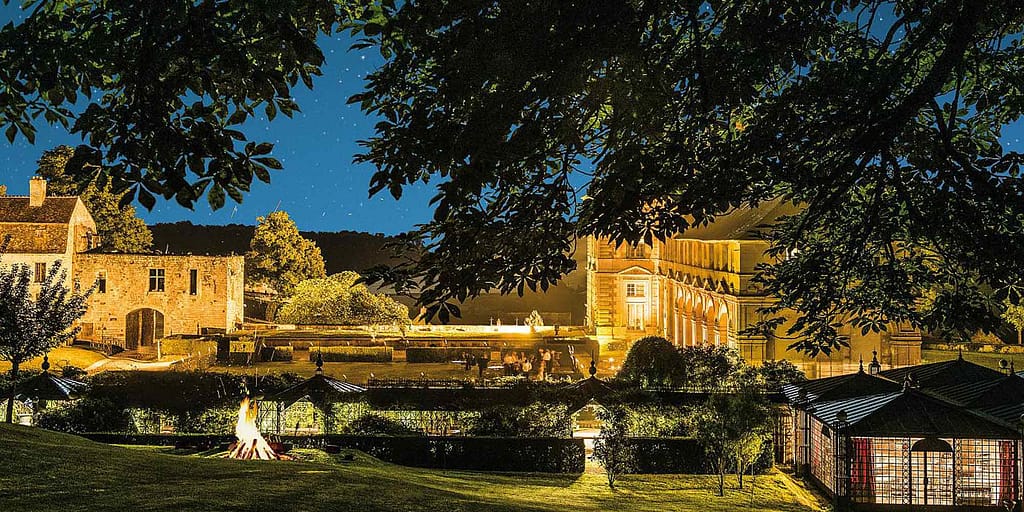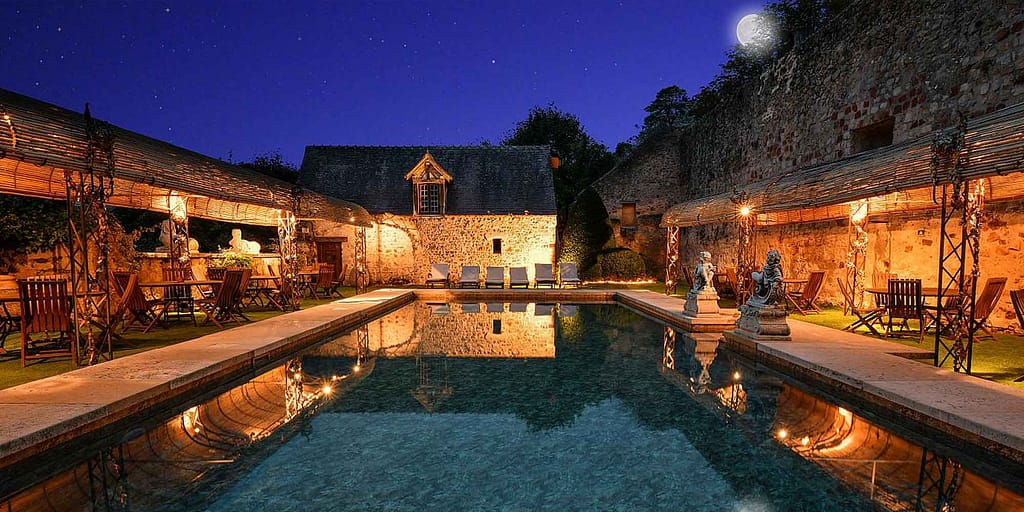 Chateau de Vallery, located just 100km from Paris, is a luxurious wedding venue steeped in history and grandeur. The venue offers a range of opulent settings: choose from the Grande Gallerie for a Versailles-like atmosphere or the intimate, uniquely designed Music Room. The estate's gardens offer picturesque backdrops for ceremonies, and the local church can accommodate up to 250 guests. For the newlyweds, the three-story Pigeonnier bridal suite is a jaw-dropping space featuring a monolithic bathtub and a circular glass ceiling. With options for 2-3 day exclusive bookings and no curfew, the venue is perfect for a long weekend of festivities near Paris.
Capacity: Up to 500
Sleeps: 56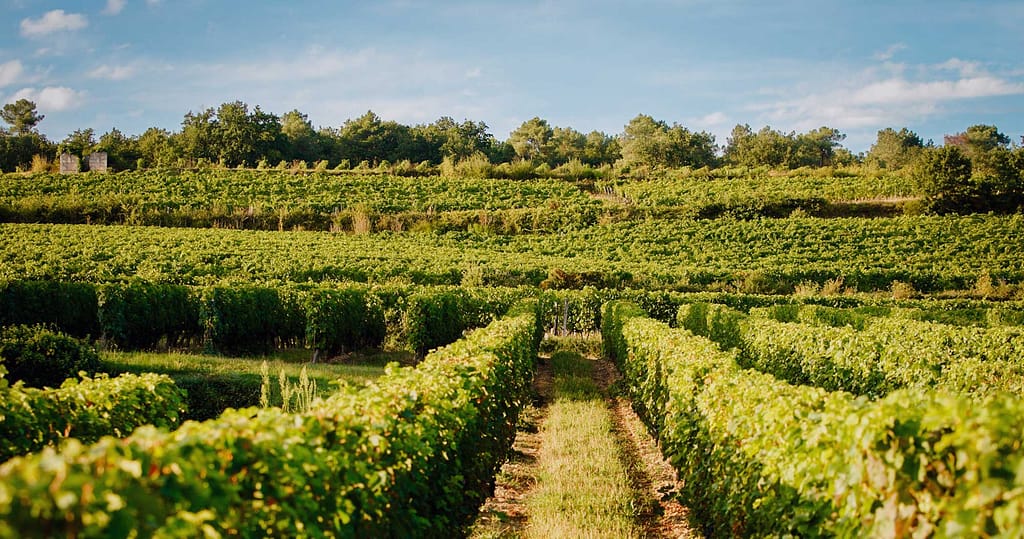 Known as the "Garden of France," the Loire Valley is famed for its lush landscapes, magnificent chateaux, and world-class vineyards. For those seeking a fairy tale setting, the Loire Valley offers numerous grand estates and gardens where couples can exchange vows. With its scenic beauty and rich history, this region is perfect for those who want to experience the quintessential French countryside wedding.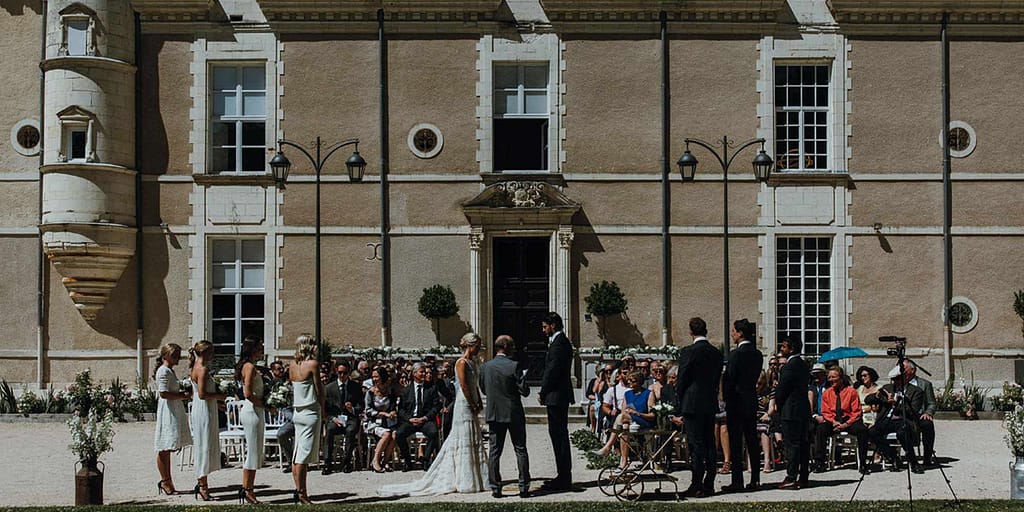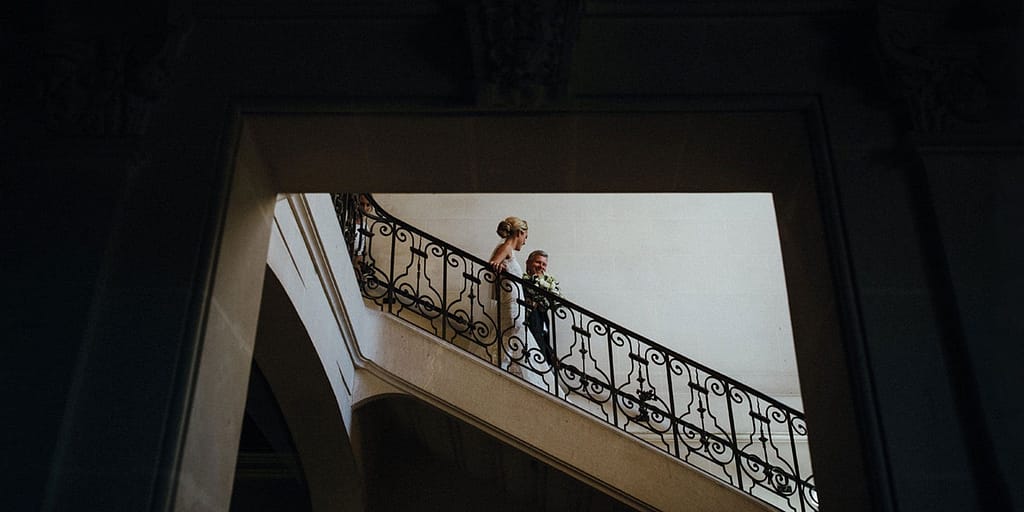 Celebrate your dream wedding at Chateau Beloire, a 17th-century estate in the heart of Loire Valley. Popularized by the TV show "Escape to the Chateau DIY," the venue boasts meticulously renovated interiors blending French country and modern design. Choose from various breath taking settings like an elegant chapel, a formal garden, or a rustic forest for your ceremony. Accommodate up to 150 guests in a banquet hall and relish gourmet meals prepared by an in-house chef. The estate sleeps 60 in 20 stylish apartments, offers next-day BBQ or galette parties, and even features a helipad for dramatic arrivals. The in-house planning team ensures your dream wedding unfolds flawlessly.
Capacity: Up to 150
Sleeps: 60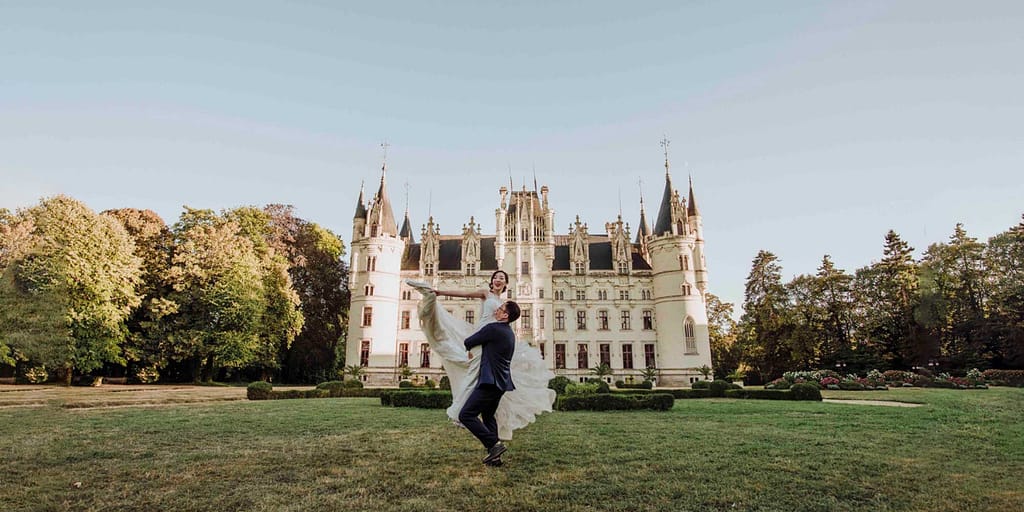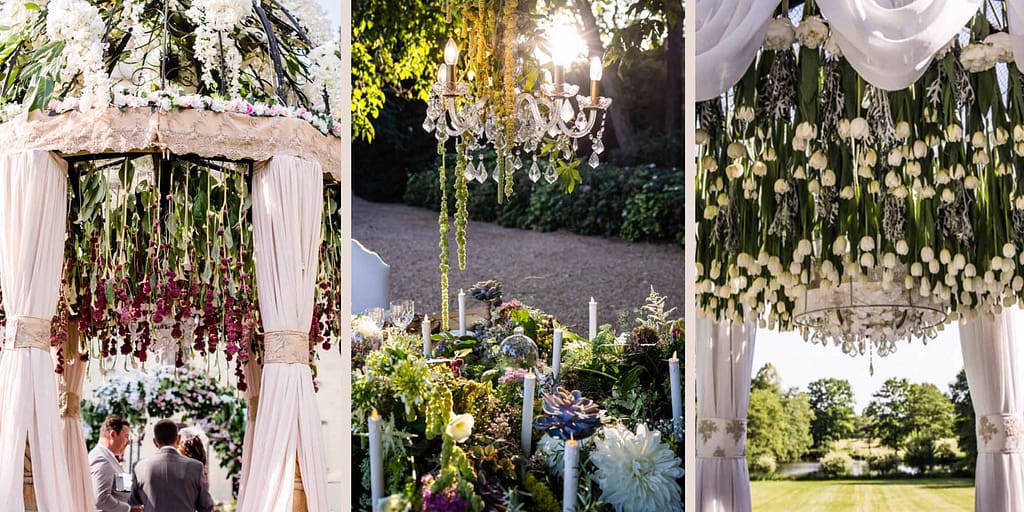 Embrace the enchantment of Château Challain, recently named one of the top 10 wedding venues in France. With this Loire Valley gem boasting 365 windows, 52 fireplaces, and 12 turrets, think of "Beauty and the Beast" when you enter. Choose between an opulent reception room or the adjacent, grand church for your ceremony. Cynthia, the American owner, serves as your real-life fairy godmother, ensuring every wedding wish is granted. Chateau Challain offers packages to suit everyone's needs and dreams.
Capacity: Up to 150
Sleeps: 50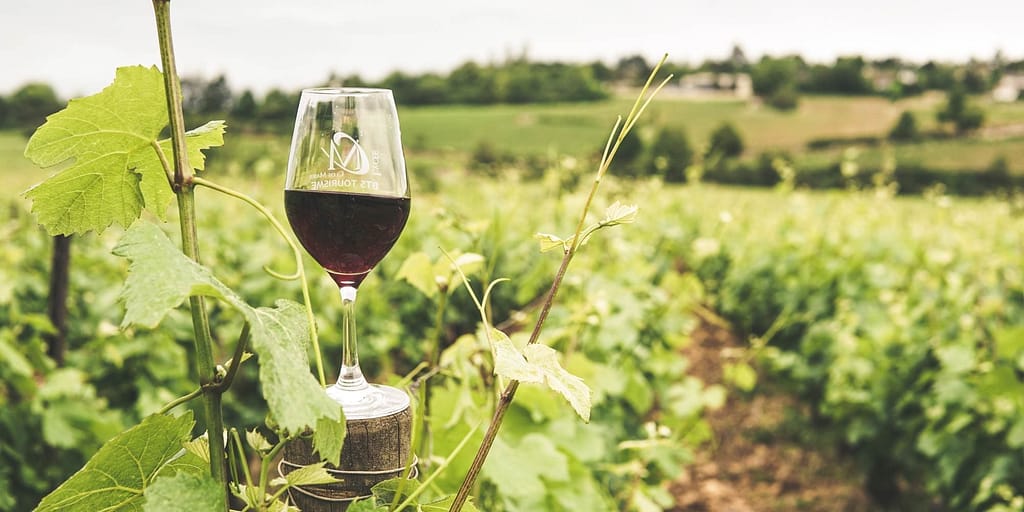 If you're a couple who appreciates fine wine and gourmet cuisine, Burgundy is the place to be. Known for its vineyards, Burgundy offers a rustic yet refined setting for your special day. Celebrate your vows amidst rolling hills, historic vineyards, and charming chateaux that offer not just stunning views but also some of the world's finest wines.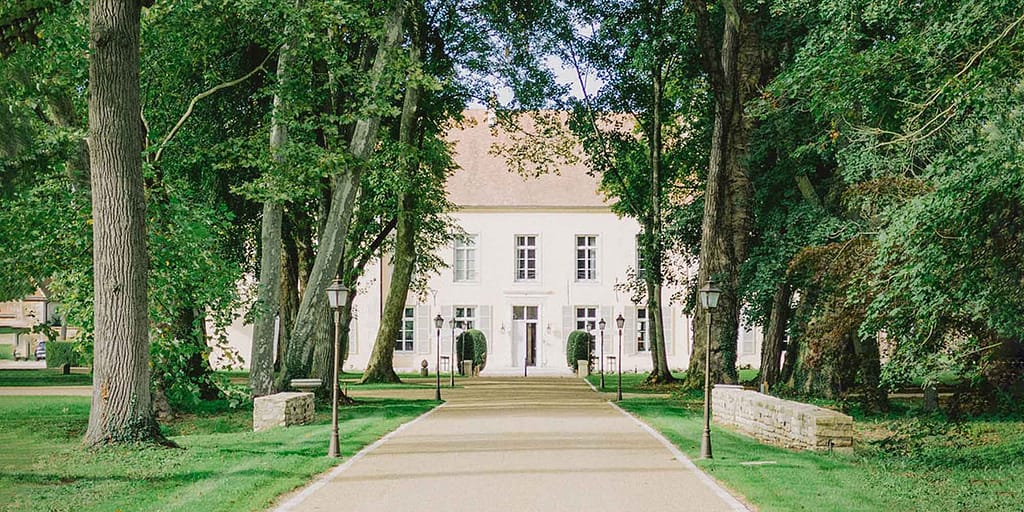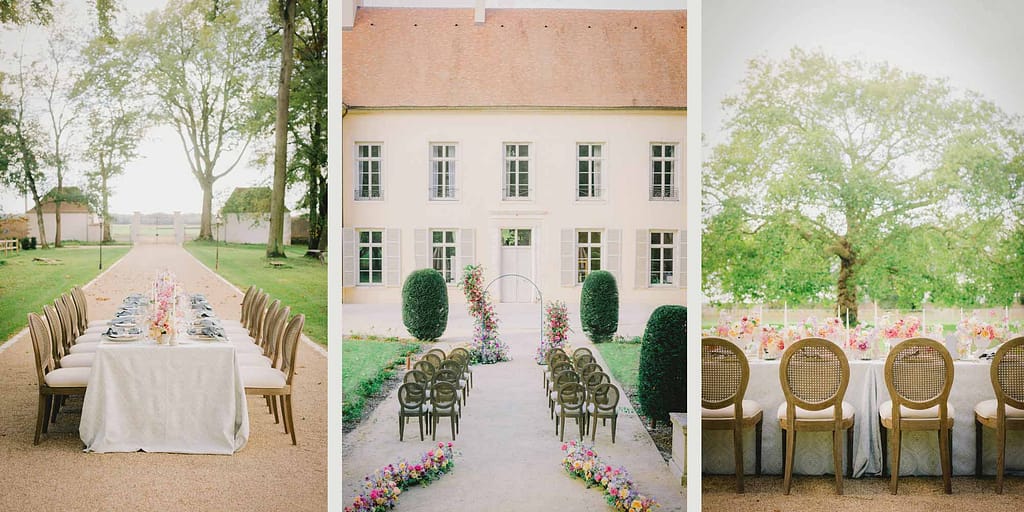 Discover the perfect blend of history and luxury at Domaine de l'Abbaye de Maizières, a 12th-century estate near Beaune in Burgundy. This fairy tale wedding village offers a Palais and Chateau, along with vineyards, ponds, orchards, a chapel, and even a bucolic water mill, all enclosed within fortified walls. Choose between two distinct event spaces: the bright and modern Orangerie that accommodates 250 guests, or the character-rich Grande Halle for 120 guests. Unwind pre-wedding with onsite amenities like pools, tennis courts, saunas, and a jacuzzi. The dedicated Abbaye team can fully coordinate your wedding, reflecting their commitment to service and sustainable farming.
Capacity: Up to 300
Sleeps: 66
After exploring these diverse and stunning regions, each venue offers its own unique blend of history, luxury, and natural beauty to make your French wedding truly unforgettable. Whichever location you choose, you're guaranteed a magical experience that perfectly captures the romance and elegance of France. Your dream wedding awaits!
When is the Best Time to Get Married in France?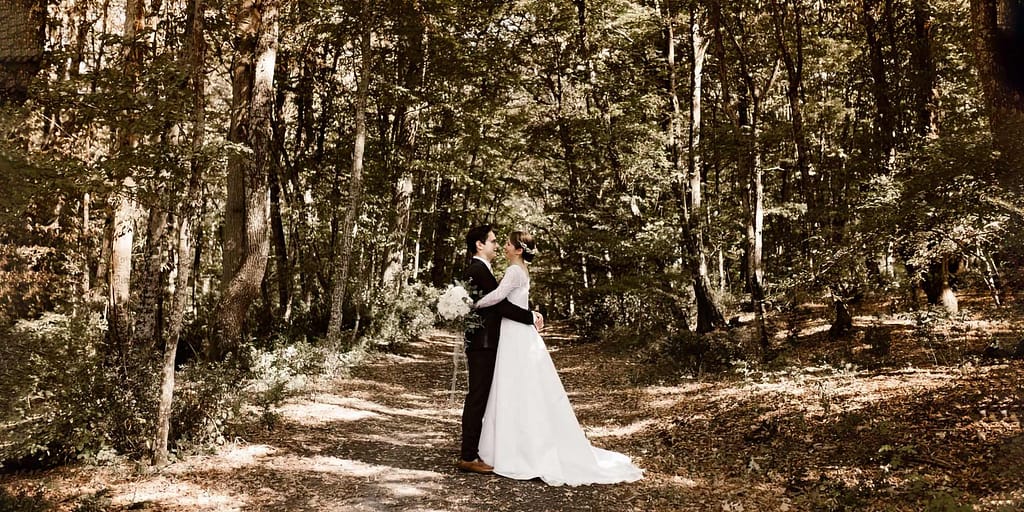 The best time to get married in France largely depends on your personal preferences for weather, scenery, and atmosphere. Generally, the most popular months for weddings are May through September when the weather is warm, and the days are long.
However, each region has its own seasonal charm:
The French Riviera is stunning in the late spring and summer, but during this time, venues tend to be busier and pricier. Conversely, October in Provence/Riviera offers mild weather, less crowded settings, and more favorable pricing.
Provence is breath taking in late June when the lavender fields are in full bloom.
Loire Valley and Burgundy offer beautiful fall foliage, making late September and October appealing months for a more rustic and intimate setting.
Have you considered a winter wedding? Beyond the snowy backdrop, winter weddings often offer more availability and cost savings. Among the venues mentioned earlier, Chateau Beloire could serve as a grand, romantic setting, with its 17th-century façade and banquet hall. Alternatively, Château Challain, with its magical turrets and fireplaces in every room, makes for a dreamy winter nuptial. So why not let the magic of winter make your wedding an enchanting occasion you'll never forget.
How Much does a Luxurious French Chateau Wedding Cost?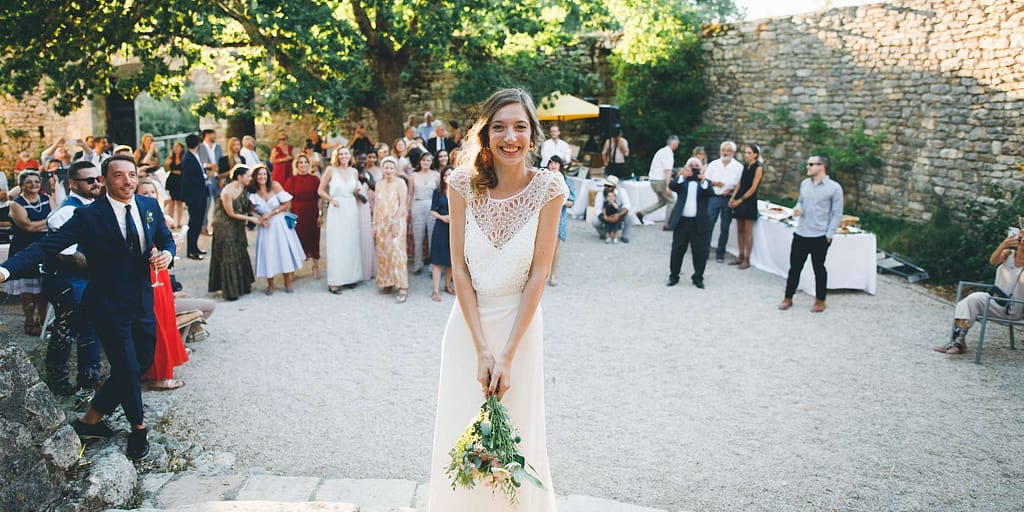 The cost of a luxurious French chateau wedding varies significantly based on factors such as location, number of guests and time of year. It will also depends on whether you can do some/part of the wedding planning yourself or whether you need to hire a wedding planner. Among the venues listed above, rental prices range from several thousand euros for a 3 day rental to tens of thousands or more for grand celebrations. Exclusive features like private chapels, helipads, and world-renowned chefs can also impact the cost.
For a most accurate and tailored information and pricing, feel free to contact us on 00 44 (0) 1481 234 442, email hello@thechateaubee.com or use our contact form. We visit chateaux and other wedding venues throughout France and we only add the very best to our special collection.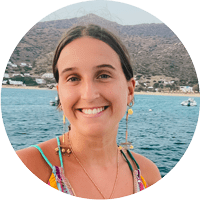 What are the 15 Best Luxury Chateau Wedding Venues? by Isabella Dean
Foodie, yogi and travel lover!